Now Cannabis Is A Popular Gift Option—And There Are Some Doozies
Cannabis, also known as marijuana, "weed", "chronic", "grass", "reefer" and "ganja" (among many other names) is a very special plant because it produces cannabinoids like THC (which gets you high) and CBD (which has a huge range of medicinal effects).
Recreational use of cannabis has been legal for Canadians since 2018, and in the United States, recreational use is legal in fifteen out of fifty states— and it's only growing from there! It's safe to say that right now, the cannabis industry is roaring.
Countries the world over are beginning to legalize cannabis use. As you may imagine, this has resulted in a number of very interesting products. You've likely heard of gummy chews or chocolates infused with cannabis, but there are a lot more products like that out there percolating around, and more are definitely coming.
Until that bubble bursts and the price of a pack of joints is comparable to a liter of alcohol, you can expect all sorts of fun and unexpected innovations. With that in mind, here we'll explore five unusual gift ideas for the cannabis enthusiast in your life. For people who like "the green", most gifts are enjoyable; don't be afraid to have fun, and get something off the wall.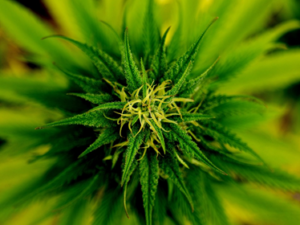 1. Cannabis-Infused Drinks
Starting things simply enough, you can now buy cannabis-infused drinks. They'll have sometimes fruity flavors, or sometimes traditional flavors. Essentially, it's just a regular drink except it contains THC (or sometimes CBD), and the taste doesn't change the enjoyability of the drink. You want to be careful with potency, because these are so good.
Cannabis-infused  drinks are about the price of a cocktail at a bar. So maybe you get a dozen of them for a hundred and twenty dollars and give them to the cannabis enthusiast as a non-alcoholic twelve pack that hits harder.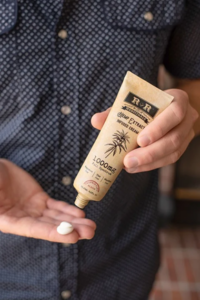 2. Weed-Infused Lotions, Breath Spray, And Colognes
Cannabis is presently being put in everything. Lotions, breath sprays, and colognes are additionally becoming vectors for ingestion. What do you think your friend with a birthday would like? Granted, you probably want to give them something that has some level of psychoactive effect.
There are also topical CBD creams that can help relieve body aches and pains without getting you high. But there are also lotions and breath sprays containing THC that are designed to have the psychoactive effects, although you should note that anything you rub onto your skin won't get you high unless it's a transdermal patch that can get past the skin barrier.
Strangely enough, cannabis-infused cologne is also out there. You'd think this might be somewhat risky, especially if you got pulled over by the cops while wearing it. But, the product exists—check it out here.
3. A Pocket Bubbler
Pocket bubblers have a little reservoir of water through which the smoke from the bowl of the pipe passes after you've heated the cannabis in that bowl. The smoke is then cooled and "purified" by the water, giving you a smoother hit. The thing is, although bubblers can be put right in your pocket, you need to be careful. They'll leak if you put them in wrong.
Nobody likes a leaky bubbler. That said, if you drain it after use, you've always got a smooth option for a hit. Following is a link about how to use a bubbler.
4. Stash Receptacles Made To Look Like Other Things
Energy drinks, candy bars, books—you name it, there's some product out there designed to hold weed, but look like any old piece of trash, junk, or what-have-you. Just be careful you or a loved one doesn't mix up a cannabis jar for a piece of flotsam destined for the refuse bin. The idea is to hide the "green" from the "blue" in the squad car that just pulled someone over.
Thankfully, this is less of an issue than it was for cannabis users now that it's legal in Canada, although you should be aware that legal experts recommend the best place to store your cannabis while driving is in the trunk because you could still get in trouble if a cop found a baggie of weed in your center console— it'd be similar to having an open bottle of liquor in your car.
That said, it can still be worthwhile to be low-key about the use of this substance, so a gift like that is sure to please someone who is an enthusiast.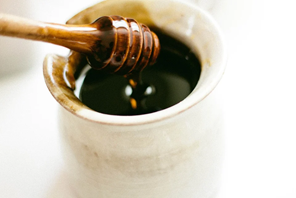 5. THC-Infused Honey
There are some THC-infused honey compounds where just a few "drops" will send you to the moon. This is a great option for cakes, English muffins, or other general cooking needs.
There are a lot of products that have cannabis in them these days, but honey seems to work exceptionally well with the substance. There are also bees who make their honey from the cannabis plant. So expect associated products to get increasingly popular.
Surprising The Cannabis Enthusiast In Your Life
Honey, disguised receptacles, pocket bubblers, weed-infused lotions, breath sprays, colognes, ointments, and cannabis-infused soft drinks represent some of the most unusual cannabis-themed gifts out there. If you've got a cannabis enthusiast in your life who doesn't have any of these, you might consider these as gift ideas!