Willie Nelson, Sarah Silverman, the Weeknd, Nate Diaz, Whoopi Goldberg – ask any of these celebrities if cannabis vape pens are worth it, and they will go for a big, fat YES.
With each delicious puff, your body and mind begin to melt away pains, stress, and discomfort.
Anytime, anywhere.
Feels so good, doesn't it?
However, not all vape pens will offer you the top-notch quality experience you are looking for.
In fact, some may inflict harm upon your health and well-being.
So, before you waste time or resources, you'll want to learn…
Are Vape Pens Worth it: The Truth and Nothing but the Truth
We've previously written about vape pens in our ultimate guide but never dove into whether they are worth it. This article is for those of you on the fence about these new devices.
As a rule of thumb, NOT all vape pens are worth it!
That's why every cannabis user, and especially beginners, need to be extra careful when choosing their vape pens.
Fortunately, there IS a vape pen to suit each person's unique:
Taste
Budget, and
Preferences.
To start with, let's go over the pros and cons of vape pens that every user should be aware of.
Pros of Vape Pens
#1 – Convenience and discretion.
Vape pens allow you to consume cannabis on the go, whenever and wherever you choose to.
Vaping cannabis, unlike combusting, allows you to be less conspicuous, as you are not producing the traditional smoke.
You don't need to spend time sourcing and rolling your weed either.
It is easy to store your vape pen in your bag or pocket, keeping it always handy.
The typically strong marijuana smoke odour is not an issue with vaping. No more lingering ganja smell on your clothes.
#2 – Avoid the carcinogenic compounds found in smoke.
During the process of combusting cannabis flowers when smoking a joint, a blunt, or using a bong, your body is inevitably exposed to potentially harmful compounds.
Regular exposure to carcinogenic, among other toxic composites present in smoke, can significantly harm one's health.
With vaping, the heating element inside the vape pen heats the cannabis oil.
Therefore, the process of burning weed is avoided, and you get to inhale smooth vapor instead of harsh smoke.
#3 – Fantastic control over your cannabis experience and intake.
Vape pens allow you to find your sweet spot, as well as to regulate your intake better.
The level of cannabinoids you take with each puff is consistent.
Thus, you can understand and control your ganja intake confidently and much more precisely than with traditional smoking or consuming edibles.
It's as simple as choosing to take 1, 2, or more puffs to match your personal taste, needs, and mood.
#4 – Delectably flavoursome and nearly odorless.
With traditional smoke, the combustion process often has a detrimental effect on the flavour of the green medication.
However, with vaping, you can indulge in the mouth-watering, taste-buds-pleasing, full-range benefits provided by terpenes.
Terpenes, being the aromatic molecules produced naturally by ganja plants, also promote the entourage effect of cannabis.
This means packing a much mightier punch of effects that you can reap.
Cons of Vape Pens
#1 – The price tag
Certainly, being a proud and happy vape pen owner (and user) does not come without the initial investment part.
Some vape pens can get rather pricey, depending on the complexity of their design, quality of materials, as well as additional perks.
The good news is that once you are equipped with a vape pen kit, you will simply need to refill your cartridge as needed.
Also, disposable vape pens make a great option for those who are looking for an affordable yet high quality, effortless-to-use vape pen.
#2 – Different potency effects
Some cannabis users argue about the overall effects of traditional smoking vs. vaping, stating that vape pens make up for somewhat less potent effects – depending on the user.
Indeed, the effects of vaping are often described as a much more "clear-headed" type of high.
However, modern-day, quality vape pens do allow you to fully enjoy, as well as navigate the potency of your cannabis experience better.
#3 – Battery quality
Nobody likes the feeling of getting ready to vape a delicious puff, only to notice that the battery is dead.
Fortunately, quality vape pens are crafted with a mind to provide increased battery life and easy charging.
#4 – Health risks
Asthma, allergic reactions and respiratory problems are some of the health issues that may arise due to using a low-quality vape pen.
You will find in-depth information on this note below.
How to Get Started? Useful Tips about Cannabis Vape Pens
Quick Mental Floss
The global, vibrant vaping culture keeps rapidly expanding.
Back in 2014, Aaron David Ross (ADR) shared a mix-tape of "music to vape to." It's called "Cloud Chasing" Volume 1.
Yes, it does sound and feel amazing to bring your cannabis experience to another level, and vaping is one way to do so.
Types of Vape Pens
All vape pens consist of 3 major, common elements:
Battery,
Atomizer,
E-liquid.
The first types of vape pens to appear are the cig-a-likes.
Next, the traditional vape pens.
Some of them work with cannabis oil, while others allow you to pack dried cannabis flowers.
The latest vape pen family members that have emerged on the global stage of cannabis are vape mods and pod mods.
What to Know Before Buying Vape Pens
While the health risks associated with smoke are well-known, there seem to be more nuances regarding the way cannabis smoke affects users' health.
According to research published by the National Academy of Sciences,
"…[] patients who had smoked marijuana for more than 10 years did not seek treatment for respiratory illness with any greater frequency than those who had smoked it for less than 10 years."
Meanwhile, the outbreak of lung injury associated with using e-cigarettes, or vaping, products, is still being investigated by the FDA, along with other health partners.
So, what is the truth about smoking vs. vaping and your health status?
Here's the breakdown, based on science-backed up information.
1. Butane leftovers
Jahan Marcu, Ph.D. in molecular pharmacology, alarms about the many "substandard products that have questionable safety."
Inhaling Butane leftovers present in the cannabis oil can be detrimental to your health.
So, there must be NO compromise with the quality of the vaping products you choose.
2. Cuticle waxes
Vaporizing does NOT burn away concentrated cuticle waxes.
These waxes form a shiny layer of lipids, easily visible on the outside of marijuana plants.
Although there is only anecdotal evidence at this point, experts warn that these waxes may collect in your lungs, and then form health-damaging granulomas over time.
To avoid such health dangers, any cuticle waxes present in the cannabis oil have to be fully removed.
This is achieved through an elaborate, multi-step refinement process. The refinement process that strips off any possible waxes is known as winterization.
Winterization helps to make the weed oil less viscous, removing unwanted waxes, among other possible residues.
3. Synthetic flavoring and additives
Propylene glycol and polyethylene glycol are the two most common chemicals widely used as synthetic flavoring agents in both hash oil and nicotine vape pens.
Studies show that these chemicals break down into formaldehyde and acetaldehyde.
Formaldehyde and acetaldehyde are dangerous carcinogens.
4. Battery quality
Low-quality vape pen batteries heat the cannabis oil over the recommended maximum.
Portland University chemists found that the cannabis oil releases more carcinogens, the hotter it gets.
So, you only want to opt for vape pens that are equipped with good-grade batteries, made out of quality materials.
Factors to Look for When Buying Vape Pens
Quality of the materials used (vape pen battery, vape pen body).
Cannabis oil quality (consider purity, potency, extraction method, and refinement steps).
Additives (organic additives, such as vaping grade essential oils are welcome, but NO synthetics).
Ease of use.
How Long Do Disposable Vape Pens Last?
Manufacturing and usage are the 2 main factors that determine how long your disposable vape pen will last.
When it comes to usage, temperature, the type of vape substance, as well as the length of each draw influence the disposable vape pen's lifetime.
A good disposable vape pen battery should outlive the vape pen itself. Lithium batteries are considered superior.
Ultimately, you may enjoy anything from 3 days to 3 months of using your disposable vape pen, all based on the factors listed above.
Worthy Vape Pen From at Kootenay Botanicals

The Haaze vape pen kit is a true gemstone for both beginners and experienced marijuana users.
The lithium battery allows you to easily charge your vape pen by simply connecting it to any USB device.
It also contains Full-spectrum, 100% organic cannabis oil with NO additives like vegetable glycerine or propylene glycol provides maximum therapeutic benefits.
Also, it allows you to make the most of the synergistic effect granted by the full range of cannabinoids and terpenes.
Nonetheless, CO2 extraction methods make up for the purest type of hash oil available.
CO2 extraction doesn't involve the use of potentially harmful solvents like Butane while offering maximum potency of the extracted oil.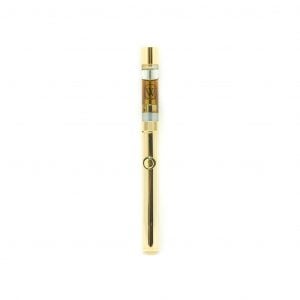 This vape pen comes with a reliable battery, long-lasting, and easy to charge.
It is effortless to use and packs the full power of high-quality golden distillate cannabis oil (aka honey oil).
The flavor will surely leave you asking for more. It is loaded with 100% organic, natural terpenes obtained from a local BC cannabis farm.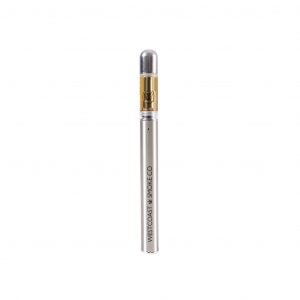 This is a tried-and-tested, disposable vape pen that has become favorite to both newbie and experienced marijuana users alike.
Unlike the issues you may face with low-quality vape pens, this one will grant you full-power puffs, up to the last delicious drop.
Also, it is an upgraded version that is now made rechargeable, offering maximum value for your buck.
Full-spectrum cannabis oil promises a connoisseur's-level experience, further amplified by the re-introduced terpenes from a local farm in BC.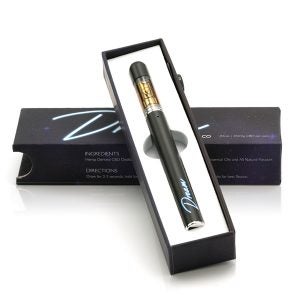 Vaping CBD and making the most of this miraculous cannabinoid has never been so easy as with the disposable CBD vape pen by West Coast CO.
Loaded with high-quality CBD oil the company takes pride in, all you need to do is to draw the vapor for 2-3 seconds and wait for 3-5 seconds before you take another hit.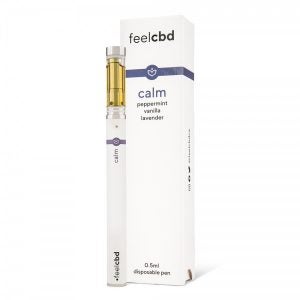 This is an elegant and innovative vape pen.
It can work great for those who want to reap the enhanced benefits of the highest-quality CBD oil in combination with natural essential oils for the ultimate cannabis experience.
Each puff delivers between 1 – 2 mg of CBD, allowing you to understand and handle perfectly your daily dose of wellness-in-a-pull.
Thanks to the top-grade hardware, each pull is consistently tasty and clean.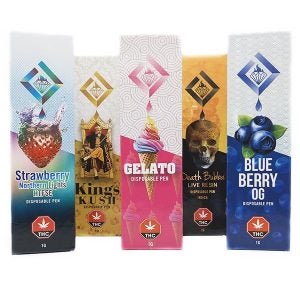 A true diamond in the world of disposable vape pens available on the market. Each pain comes with 1 gram of top-grade cannabis oil, without any added synthetic ingredients. Choose from flavours such as Lemon Skunk, Pineapple Express, Strawberry Northern Lights and many more.
Best of all, you can choose between HTFSE (aka high terpene full spectrum extraction) oil, live resin, or distillate.
Although disposable, it is rechargeable and so easy to use, even the complete newbies will handle it at a glance.

Nothing less but a brilliant vape pen to add to your go-to collection.
You can adjust the heat yourself, thus, being able to control better the potency of each hit according to your mood and needs.
The device itself is fully compatible with most 510 thread batteries, as well as cartridges.
Maintenance is easy, while the distillate prefilled in the cartridge is carefully monitored and purified to meet the high-quality standards every cannabis user deserves to enjoy when medicating.
The Final Countdown: Inhale the Good Vibes (Better yet, Vape them!)
So, do we think vape pens are worth it?
Absolutely.
At Kootenay Botanicals, we've also chosen our brands carefully.
We pay extra attention to the manufacturer's reputability, with an eye to the quality of materials used.
Also, we make no compromise when it comes to the type of cannabis oil included.
For the complete collection of our awesome, high-quality vape pens that are indeed worth it, check out Vape Pens page here.