The proper use of cannabis has significant health benefits. You want to maximize the benefits while avoiding the adverse effects associated with cannabis smoke. You can achieve that through vaporization.
Vaporization involves heating cannabis to a temperature just below its combustion point of 392 degrees Fahrenheit. At this temperature, the psychoactive ingredients of cannabis evaporate without causing combustion.
You'll need to invest in a cannabis vape pen to consume the herb via vaporization. In this cannabis vape pen guide, you'll learn more about vaporization as well as CBD and THC vapes. We carry all of these products at Kootenay Botanicals.
What are Cannabis Vape Pens?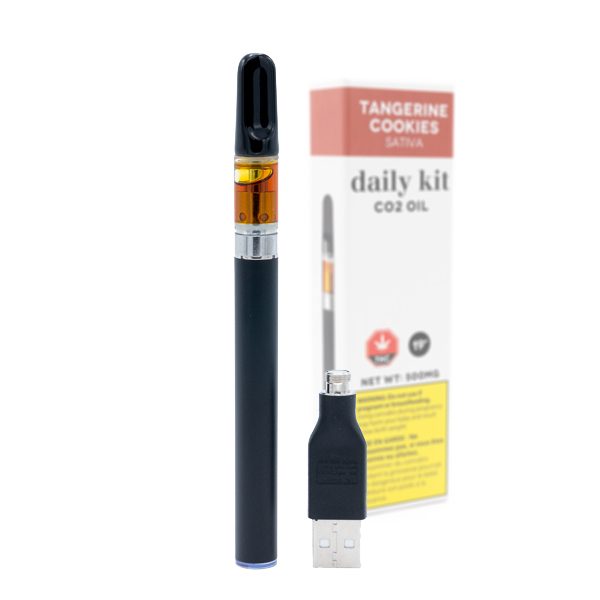 A vaporizer, commonly referred to as a vape, is a device used to vaporize substances for inhalation. These substances may include tobacco, essentials oils, and cannabis. A cannabis vape pen is a pen-shaped vaporizer explicitly designed to vaporize cannabis products like CBD oil and THC oil.
Weed vape pens is another term for these pens. They use the name "pen" because of their compact design. They also resemble a traditional pen.
The design of these vape pens allows you to inhale active cannabinoids without worrying about harmful smoke toxins. They achieve that by heating cannabis to a temperature of 356 to 392 degrees Fahrenheit (180-200 degrees Celsius).
This temperature is just below the point of combustion. At this point, cannabis releases medically active cannabinoids like CBD and THC with little or none of the noxious and carcinogenic substances present in smoke.
Many medical cannabis patients who find smoked marijuana irritating report gratifying relief inhaling through weed vape pens. There are two major categories of cannabis vape pens – refillable and disposable.
If you're looking for a convenient and affordable way to start vaping cannabis right away, a disposable vape pen is an ideal choice. Refillable vape pens are available in a variety of styles and are often quite discreet.
There are several considerations to make when shopping for the best vape pen for your cannabis use. For example, the battery type and capacity will determine factors such as the pen's heat-up time and its general lifespan.
Now that you know what a vape pen is, let's explore different types of cannabis vape pens.
Types of Cannabis Vape Pens
There are many different types of weed vape pens, including dab pens, distillate vape pens, and shatter pens.
Dab Vape Pens
A dab pen is a pen-shaped vaporizer for vaping dabs. Dabs are an unspecified dosage of cannabis concentrate. Dab pens typically comprise a battery connected to a wax atomizer.
While some dabs pens utilize ceramic coil-less heating elements, the harder-hitting ones feature heating coils. Some pens use eGo chargers, whereas others allow for micro-USB recharging.
With a dab pen, you can consume many different forms of concentrate, including wax, budder, badder, and shatter.
Shatter Vape Pens
Shatter is a concentrated form of cannabis distilled from dry herbs. It boasts much higher levels of psychoactive cannabis compounds. This concentration makes it much more potent compared to the natural cannabis plant.
Shatter pens offer the best way to consume shatter. These portable vaporizer devices primarily allow you to vape shatter with them. They usually come equipped with either a quartz or ceramic coil.
Some shatter pens feature variable voltage functionality. Others only come with a single voltage setting. Some of these pens even work as an electronic nectar collector.
Distillate Vape Pens
A distillate is a cannabis extract that has all of the components stripped off, leaving one specific cannabinoid. It is the base ingredient for most cannabis edibles and vape cartridges. It usually has no taste, flavor, or aroma.
THC oil and CBD oil are the most common forms of distillate. The name of the oil refers to the most prominent cannabinoid. You can vape a distillate using a distillate cartridge and a distillate vape pen.
Disposable vs. Rechargeable Vape Pens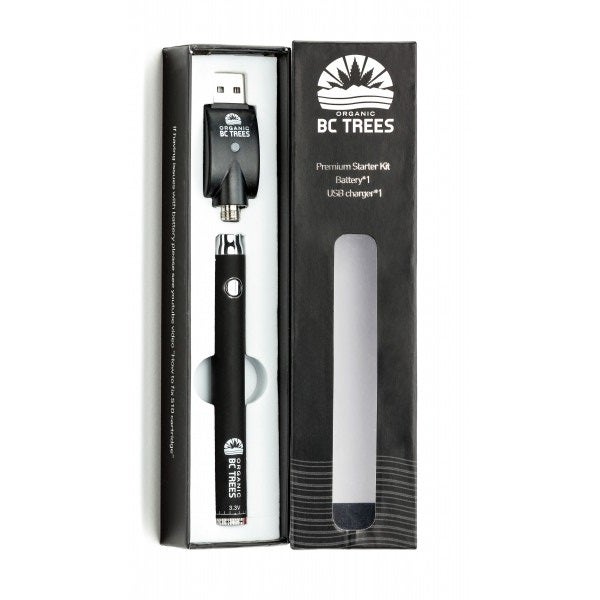 There are two major categories of vape pens:
Rechargeable vape pens
Disposable vape pens
A rechargeable vape is typically a battery-powered device used for vaping with various cartridges and atomizers. Conversely, a disposable vape pen is an all-in-one device that encompasses an in-built battery, a coil, and a pre-filled tank.
You cannot recharge it nor refill it. You have to dispose of it when depleted. There are two main types of rechargeable and disposable vape pens: draw-activated and push-button.
Draw-activated vape pens – You activate these pens when you puff on them. They have no buttons to push, so you don't need to turn them on or off. Draw-activated vape pens are the most user-friendly. However, they offer limited options when it comes to functionality.
Push-button vape pens – You have to turn these vape pens on before using them. You usually do that by pressing a button five times successively. With some push-button vape pens, you can regulate the voltage output by pressing the button three times successively. Others even feature pre-heat mode, which you activate by pressing the button twice.
Pros and Cons of Disposable Vape Pens
The pros:
They often cost less upfront
They don't require charging
The cons
They are wasteful and not environment-friendly
Weak "draws" requiring more usage for the same effect
More costly in the long term
Pros and Cons of Rechargeable Vape Pens
The pros:
Powerful "draws" for a more gratifying experience
Environment-friendly
Interchangeable cartridges
Most economical in the long run
The cons:
More cost upfront
Requires charging
CBD vs. THC Vape Pens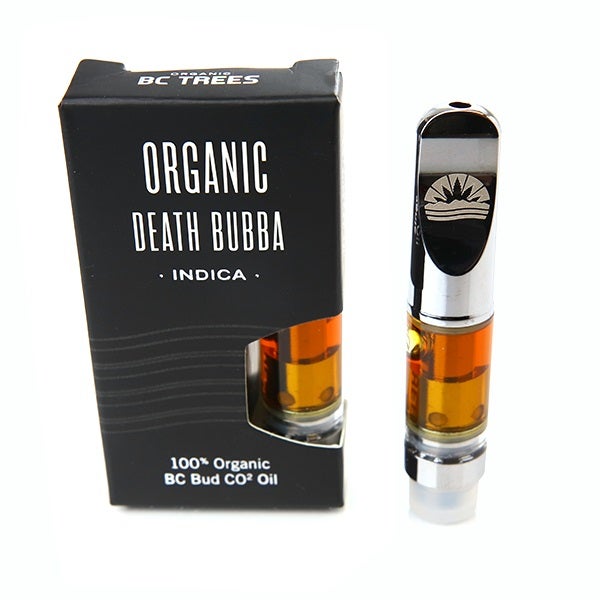 People vape cannabidiol (CBD oil) for medicinal and therapeutic purposes. They usually use small, discreet pens that heat the substance to generate vapor. These are CBD vape pens, which comprise a battery and a small pre-filled cartridge.
Some cartridges allow for refilling. CBD vape pens usually are small, portable, affordable, and easy to use. They are different from other vaping devices, mainly because of the substance being vaped.
Other substances, such as THC, produce a more potent "high" feeling. Vaping CBD, on the other hand, delivers a mellower and smoother effect. That is the primary reason for its popularity as a medicinal solution.
There are four main types of CBD vape pens:
Disposable – You discard them after a limited-time use. They require no charging or refilling.
Reusable – While they are more expensive to buy compared to disposables, they are more efficient and cheaper in the longer run.
Cartridge–based – This is essentially a reusable vape pen. It features a battery and interchangeable cartridges. You only need to replace the cartridge when you deplete the CBD.
Refillable – These vape pens comprise a battery and tank combo. The unit is integrated; hence you only need to refill the CBD oil to vape.
THC vape pens are a simple, two-part electronic device used to vaporize THC oil or distillate. They comprise a small battery that heats your THC in an atomizer cartridge. The cartridge features a wick and a heating coil.
The heating process converts the THC oil or distillate into vapor. The cartridge in THC pens is disposable. That means there is not much cleaning required.
However, it is crucial to keep the connection clean to ensure efficient follow of current. The connection is the threading that connects to the cartridge containing the THC oil. Your vape pen may eventually malfunction if you leave the connection dirty.
How To Use a Vape Pen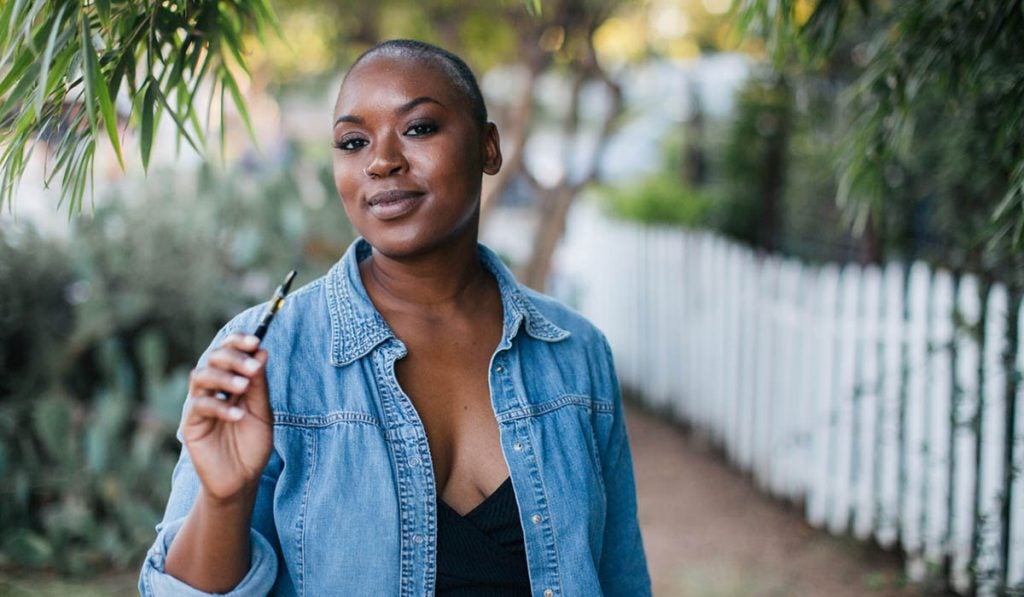 Using a vape pen is quite simple. Just hold it and push the button while drawing on your tank or cartridge. Here are a few tips to get the best vaping experience:
Charge your vape pen fully before you use it or put a cartridge on it. The vape comes with a small lithium-ion battery. The battery capacity may diminish if the pen stays unused for an extended period.
If your vape pen has a button, you'll need to press it five times in quick succession to turn it on. That's the same way to turn the device off. For a draw-activated vape pen, it will automatically go into sleep mode when not in use.
If your vape pen allows for power adjustment, turn it all the way down before starting. Take a vape. Gradually adjust the power before taking another vape. Once you get a pleasant feeling and taste, then that is your sweet spot. Power adjustments are usually in volts, ranging from 3.3 to 4.8 volts. However, the ideal range for oil cartridges is between 3.3 and 3.9 volts.
When you take a drag on your cartridge, the pen should stop power to the atomizer when it attains the automatic shutoff limit. You can find how long your pen's limit is by checking the user manually.
Generally, shutoff limits don't go beyond 8 seconds in a single hit. Nonetheless, you can take a long draw by releasing the button for a split-second in the middle of the hit and rereleasing it immediately.
Conclusion
Cannabis vaporization is becoming increasingly popular among people looking to consume cannabis in an easier, healthier, and more discreet manner compared to traditional smoking techniques. The best thing about vaping is that vapor doesn't produce the tar and carcinogens associated with smoke. Moreover, vaping devices are portable and easy to use.