From clean and precise flavours to meticulous dosing, cannabis concentrates, hash, oils, and extracts offer advanced cannabis your more THC bang for your buck. By focussing on strains, flowers, and crucial ingredients, the marijuana world is quickly inhaling into this new trend. For those who prefer to smoke less and dab more, this formerly-niche section of marijuana is right up your alley. Today, extracts, wax, dabs, and distillates are gaining popularity faster than the traditional and mainstream bud.
In this article, you'll discover the best strains for concentrates, learn how to choose the best strain, understand how cannabis extracts are made, and explore concentrate textures and consistencies.
What Are The Best Strains For Concentrates?
If you're looking for some concentrated cannabis goodness, look carefully, because not all marijuana is created equal. Whether you dab the shatter, vape the wax, light a doob, or munch on an edible, the strains are what determine the potency and experience you will have with the concentrate.
In a nutshell, higher quality strains will produce better quality concentrates, since they have the best concentration of cannabinoids, flavonoids and terpenes. This means you'll get the most concentrated aroma, flavours, and high.
Quality Strains of Indica, Sativa & Hybrids
There are two primary types of marijuana species: Sativa and Indica, which further divide into numerous hybrid strains to deliver different effects.
Indica is generally calming, sleep-inducing, and is known for its relaxing effects, as you'll find in the Crunch Berry strain.
Sativa, on the other hand, is highly stimulating and energizing. Purple Silver Surfer, Sweet Congolese or Super Silver Haze will make you want to go out and be active.
Many strains also cross into Hybrid territory, combining the characteristics of both worlds in a variety of ratios, such as Thin Mint Cookies.
Whichever strain you choose, be sure to pay attention to the quality ratings. By selecting AAA+ rated products, you're ensuring you're getting the cream of the crop. In addition to some of the strains mentioned above, we've listed more of our favourites below for a quick buyer's guide:
Rockstar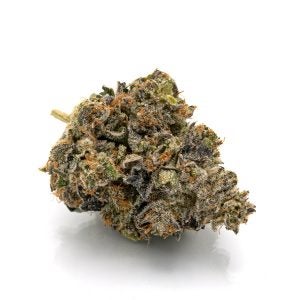 The best thing about Rockstar is that you get all of the euphoric, feel-good vibes without any sensation of sedation. And it tastes equal parts earthy and grape-like — be ready for a slight skunkiness, too.
Rockstar is the genetic combination of Rock Bud and Sensi Star, hence the name. You'll feel like a Rockstar, too, once you take home this AAA concentrate.
Death Bubba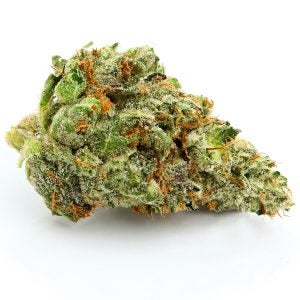 You'll find another great name and excellent quality concentrate in Death Bubba, derived from Bubba Kush. This option gives you a much different feel than Rockstar, though. Only choose it if you seek the sedative effects of cannabis because this one will have you chilling for hours.
Before you even open the baggie, you'll know how this one smells and tastes. It has a flavor somewhere between citrus and pine — delish.
Punch Breath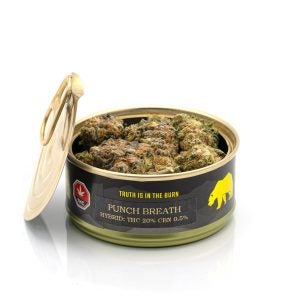 Purple Punch plus Mendo Breath equals Punch Breath, a AAAA cannabis strain that'll hit you like a fist. Of course, we mean that in the best way.
Choose Purple Punch if you're looking for a mood boost while soothing your body. If you smoke more, you will feel sedative effects. So, you can get just about all that you want from this variety and the concentrates you can produce with it.
Black Diamond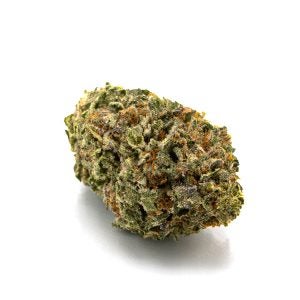 With Black Diamond, you get solid bodily sedation but a crystal-clear mind. So, you can maintain great conversations while your body relaxes. It's a great selection if you struggle with insomnia, chronic pain or stress. And, of course, you get all of this from an AAA concentrate. You get the middle ground between Blackberry and Diamond OG, concentrates we love.
Amnesia Haze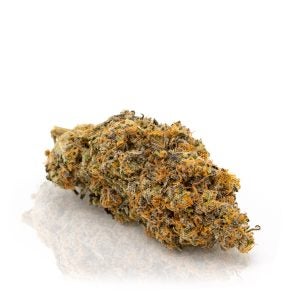 If you need a creativity boost, then add Amnesia Haze to your cart. This one is designed to open you up to your surroundings and push you with a flood of energy. And you get this with a heaping helping of those well-known Haze genetics.
Thin Mint Cookies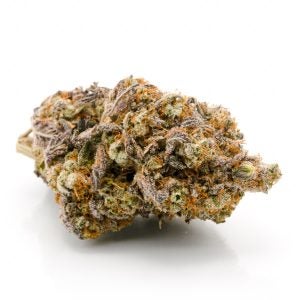 We love Thin Mint Cookies because, as the name implies, it has a hint of minty flavor. And you'll feel a very robust effect from it because it contains Indica and Sativa strains. This is one of our favourite AAAA hybrid strains.
Mandarin Cookies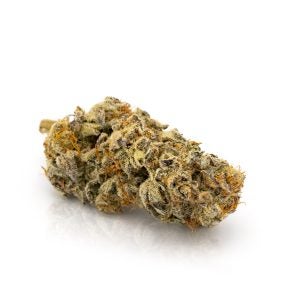 If you're looking for a fresh, citrus flavour, you can't go wrong with Mandarin Cookies. This will keep you energized and focused while also helping to ease chronic pain and fatigue as its medical benefits. This is yet again, another AAAA strain that'll work nicely for your concentrates.
How To Choose The Best Strains For Concentrates
Every strain of the mother plant has its own fascinating story and history. Thus, when it comes to choosing a strain, you need to choose one that's right for you. It's a nuanced affair and unfortunately, there's no one-size-fits-all approach. If you blindly follow what's trending or popular, you could be disappointed. Because one smoker's high could be another one's low! It may just not agree with you.
Therefore, it's always crucial to pick the right strain so you can have the best cannabis experience. There are several factors to consider – from flavour and aroma, to desired effects and potency.
Consider Your Cannabis Tolerance: Consider your expertise level with marijuana before shopping for the best weed strains. If you are a beginner who is just getting started with experimentation, it's advisable to find a strain that has low tetrahydrocannabinol (THC) content and high cannabidiol (CBD) content. Veterans, however, can do the opposite.
Consider Your Preferred Concentrate Type: Once you have decided on the type of concentrate, like shatter, hash, distillate, wax, or resin, you can decide on the best strain for you. If it's something highly isolated like a distillate, the strain won't matter because you're just getting the cannabinoid out of it.
Higher Quality Strains = Less Bud, More THC: Depending on what effects you're after, higher-quality strains will produce better quality concentrates since they have the best concentration of cannabinoids, flavonoids, and terpenes. On the contrary, lower-quality strains will take more to produce isolated concentrates since you'll need more bud to get more THC. So, stick to the rules!
Flavour and Aroma: Depending on your personal preferences, you can choose a strain that provides that flavour and aroma at the intensity that seems appealing to you, ranging from fruity, sweet, earthy, or skunky.
Concentrates: Textures and Consistencies
From glass-like, waxy, to oily and crumbly, the textures and consistencies of concentrates are mind-blowing. Plus they're way more potent than your standard cannabis buds.
When made correctly, a cannabis concentrate will give you a trace of its roots – the smell, taste, and effects will bear a resemblance to its lineage. It's all packed into a tiny but very intoxicating punch.
Here are some of the purest cannabis concentrates you can get your hands on.
Hash, The World's Oldest Concentrate
Every cannabis enthusiast's first tryst with a concentrate is usually hash, which is 40% more potent than regular cannabis. One of the most ancient concentrates, hash is extracted from the resin of the female cannabis plant.
One of the great things about hash, other than its lineage and heady after-effects, is that it's malleable and flexible once extracted. It can be processed into concentrated oils or rosin, formed into bricks or balls or mixed in with your edibles.  It can also be smoked however you like! You can learn how to vaporize hash in our guide.
You could roll some tasty OG Kush Hash into a joint, load it into a pipe or bong, or fill your vaporizer with Pink Kush Kif. You can also turn hash into edibles like Chocolate Chip Cookies, which also uses hash oil butter. And if you're wondering whether you can use a dab rig for the hash, the answer is YES.
The strength of your hash depends on its purity, lineage and geography. Places in Central Asia like Morocco and Afghanistan are hubs for hash and their soft varieties of Diamond Hash and Royal Afghani Hash are imported for their high quality.
Closer to home is British Columbia's Grease Monkey Bubble Hash, which has a smooth taste but extremely potent high. To get a sense of the varied flavours and textures of hash, Hash Samplers are the way to go.
Shatter
Shatter resembles amber-tinted shards of glass, that's semi-transparent and brittle. The exceptionally powerful ones with strains like Rockstar can have up to 80% THC.
Made using a process called butane hash oil extraction, it doesn't carry much flavour or aroma and is one of the purest concentrates you can find. Since shatter can easily be broken into small pieces, it can be consumed in a variety of ways – the most popular ones being dabbing or vaping. However, it can also be rolled into a joint or blunt to smoke, depending how small the pieces are broken into.
Buy shatter from Kootenay Botanicals.
Wax/Budder
Much like shatter, wax produces a powerful, long-lasting high, though it looks completely different. While not completely solid nor liquid, wax is a sticky cannabis concentrate that resembles a crumbly cake batter with Sativa strains like Death Bubba. Since wax doesn't hold its potency as long as other concentrates, some of which can hold it for months or years, wax should be used soon after purchase.
Budder is similar and usually known as a medium cannabis with the creamiest consistency and texture. Various ways budder can be consumed are by dabbing, vaping, smoked, twaxed (adding it to a joint or blunt), or even used in edibles.
Pull n Snap
Evident in its name, it is malleable and can be stretched. It has a consistency between shatter and sap and similar to taffy. It's a versatile consistency to work with as it is not as sticky as regular sap, or as brittle as shatter. It is the best consistency for creating a small rolled toothpick, also known as a snake, inside of joints or blunts. It can be smoked inside or outside, in nearly every way: edibles, dabbed, smoked, or vaporized.
Crumble
Crumble is one of the newest forms of cannabis concentrates on shelves today and its production process is very similar to that of shatter. The key differences are that crumble has a cheese-like texture and body. It's just as potent as shatter and its THC levels range from 60% to 90%.
Crystalline
Crystalline, also referred to as 'crystals' or 'diamonds' is a cannabis concentrate that's also called the purest hash this planet has to offer. Believe it or not, the extraction method creates an extract that is 99.96% pure!
Thus, THC-A Crystalline Hash is the holy grail of cannabis potency and does not look like cannabis at all. It resembles coarse sugar, the kind used for decorating sugar cookies.
Crystalline can be ingested orally, dissolved in cooking oil or butter, and used as an ingredient in recipes or smoked, or dabbed, using a dab rig.
Distillate
Distillation is a technique that isolates specific cannabinoids, helping to create cannabis extracts that are pure on a molecular level. This technique can create THC or CBD that is 99% pure concentrate. Distillates use a process very different from other concentrates like wax, shatter, or hash, by using high heat extraction to vapourize cannabinoids. A distillation cooling system collects this vapour, which then strips the plant matter and chlorophyll from the cannabinoids.
The result is a very clean, highly concentrated, and essentially solvent-free liquid, commonly nicknamed "The Pure" or "The Clear". This odourless and tasteless extract can then be infused into many different kinds of consumer or medicinal related products. This is also the next stage of cannabis science with vape pens, allowing many of the flavours added in to supplement and shape a specific taste.
How are Cannabis Extracts made?
Physical Separation
Solventless or mechanical extraction methods do not use chemicals. Instead, they use a combination of temperature, pressure, and water. These methods are easier, safer and typically less strictly regulated. You can even do it at home! It's safe and there are easy cannabis extraction guides you can follow.
Since there are no foreign substances introduced, except water, this is arguably the best quality form of cannabis extracts. Water and CO2 are considered harmless if used as solvents during the extraction process; because they don't get left behind in the end product, the end result is considered solventless and therefore, harmless.
To produce these concentrates, some ancient methods include hand rolling, rubbing, dry-sifting, sieving, freezing and pressing. In this labour intensive, mostly hand-crafted procedure, trichomes are beaten, rubbed or pressed from the plant, resulting in a concentrates like kief, hash or rosin.
Countries such as Pakistan, Egypt, Afghanistan, and Morocco have been practicing non-solvent extraction methods for centuries. As noted above, one ancient method is the dry-sifting method, which uses different sizes of sieves to sift the plant material, allowing the trichomes (resin glands that give cannabis its stickiness) to separate and break off.
Classic hash is another common, if not the most common, non-solvent extraction concentrates. In this case, ice water is used to separate the trichomes from the plant material. Because trichomes are sticky, classic hash is formed once they dry and stick together.
Liquid Solvent Extraction
This form of extraction uses solvents like propane, butane alcohol and carbon dioxide to separate resin glands that contain cannabinoids from the cannabis flower. Thus, cannabis extraction is chemistry, not cooking.
An easy way to explain this method is by relating it to making coffee. In this case, hot water acts as a solvent, allowing the aroma and flavour of the caffeine to be extracted from the ground coffee beans as it's poured over them. At the same time, the plant matter/coffee beans stay in the filter, which keeps them separated from the produced liquid. Even though hot water isn't the best solvent for cannabis, it helps explain how this method works.
Solvent extraction is performed using solvents such as petroleum ether, ethanol, butane, naphtha, isopropyl, or other types of alcohol. It is most often completed by placing plant material such as leaves, buds or trimmings in a beaker and adding a solvent on top of it. The poured-through liquid is then accumulated, and the solvent is left to evaporate. The outcome is a concentrated oil that can be used for vaping and everything in between. Real lab equipment and strict protocol is required to perform these methods correctly and safely, since solvents can create dangerous situations. For both the lab technician and the consumer. You don't want to be stuck smoking a concentrate that's toxic and not safe for human use. And of course, deadly explosions.
With that in mind, we realize you came here looking for the best strains for concentrates but please keep in mind your safety.
If you do insist on trying to create your own concentrates at home, please use the AAAA flowers from our store.
If you want to bypass the entire creation process and skip forward to the fun consumption part, check out our concentrates section here for all types of concentrates.