Not all marijuana is created equal. There are two primary types of marijuana species: Sativa and Indica. These species further divide into numerous strains, which deliver different effects.
Therefore, it's crucial always to pick the right strain to have the best cannabis experience. Keep reading to learn more about cannabis strains. You'll also learn how to choose the best weed strains for your needs.
What to look for in Weed Strains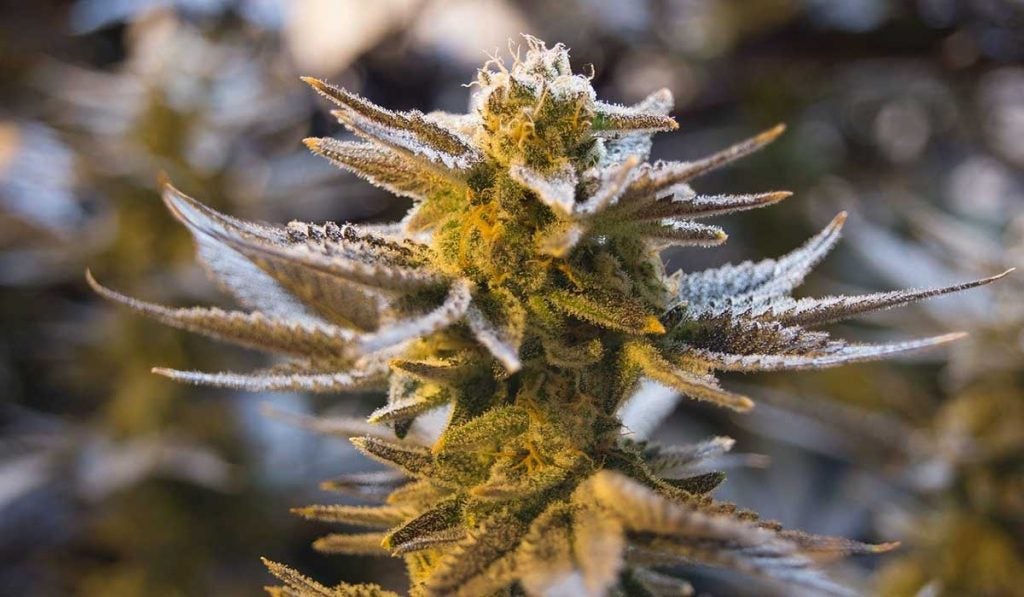 There are several factors to consider when looking for the best marijuana strains:
Type of Strain
We've seen that there two major types of marijuana. Indica is generally calming and soporific. It is known for its relaxing effects.
Sativa, on the other hand, is highly stimulating. It will energize and make you want to go out and engage in some activity.
Hybrids combine the characteristics of both in various ratios. You should go for the strain that suits your needs.
Aroma
Another factor to consider is the kind of smell you like.  If you plan to smoke your marijuana, you'll want to choose a strain that smells pleasant to you.
Different weed strains have different smells. Some have a fruity and sweet scent. Others are somewhat earthy, whereas others tend to be skunky.
Availability
Not all strains you see online are readily available at your local dispensary. Some strains could be unpopular in your region. Hence, it's important to find out what cannabis strains are available in your area to ensure that you always get the freshest cannabis possible.
Your Cannabis Tolerance
You must consider your experience with marijuana when shopping for the best weed strains. If you are just getting started with cannabis use, it's advisable to find a strain that has low THC-content and high CBD-content.
However, if you are a veteran cannabis consumer, a more potent strain that is higher in THC is a better option.
Most Potent Weed Strains
When someone tells you that a particular strain of marijuana is strong, it probably has high levels of THC. THC is a psychoactive compound.
It causes the high you experience when you consume marijuana. There are many high-THC weed strains on the market today. Here's a look at the most potent ones.
Godfather OG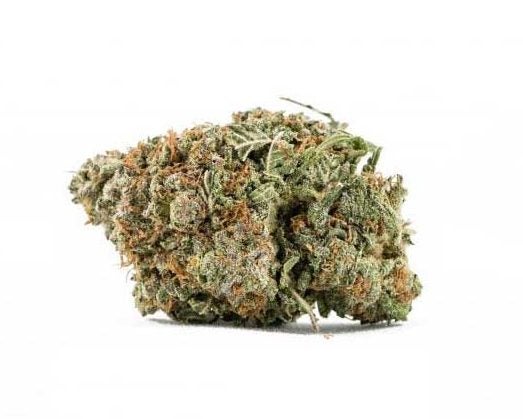 Godfather OG is arguably the most potent weed strain in the world. Its THC content is at least 34% and is a cross of OG Kush, Granddaddy Purps, and Cherry Pie.
Godfather OG has once won the High Times Cannabis Cup for the best Indica strain. When smoked, it delivers an amazing cerebral high that leads to whole-body euphoria. Consumers of this strain usually feel relaxed and happy.
Bruce Banner
With 29% THC content, Bruce Banner is one of the highest THC strains you can find today. When consumed, it delivers an instant surge of euphoria and energy. It then relaxes the body.
Characterized by dense buds and leaves that turn a striking magenta, this strain also boasts a variety of aromas and flavors. These include hashy, lemony, and amazingly spicy.
Bruce Banner is one of the most popular marijuana strains in the United States. Its popularity is attributable to its effectiveness in treating stress and depression.
Chemdawg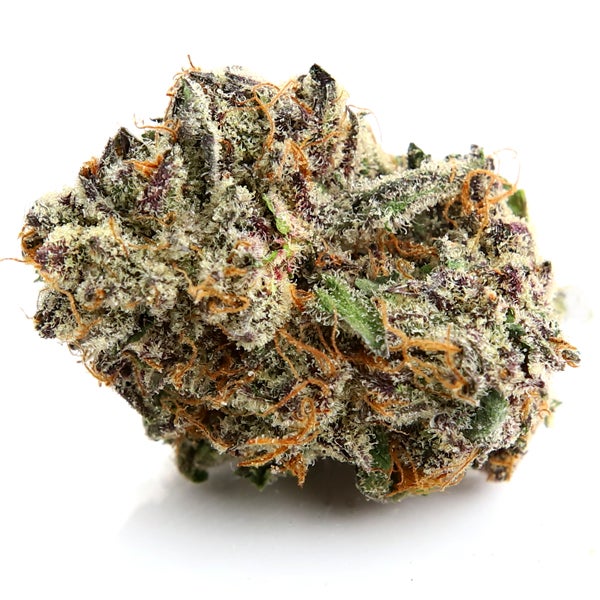 Popular for its pungent aroma, Chemdawg has won the Cannabis Cup title for the highest THC content. Its THC content was 32.13%. People believe that this strain is a cross of a Nepalese and Thai Sativa.
When smoked, the Indica dominant hybrid delivers a fantastic cerebral high that is enjoyable. However, it is not ideal for inexperienced cannabis consumers.
Best Indica Strains
There are many Indica strains on the market. Here are some of the strongest ones:
Granddaddy Purple
Granddaddy Purple is among the most popular Indica dominant strains in 2020, with 70% Indica. Popular for its characteristic fruity taste, this strain has 17-27% THC content and about 7% CBD content.
When you use it, you should expect both a physical and mental high. You'll feel like you're floating euphorically.
Granddaddy Purple is effective in relieving pain and relaxing muscles. It is also ideal for those struggling with insomnia.
You might be also like the Purple God strain.
Northern Lights
Northern Lights is one of the most popular Indica strains. Popular for its pungent aroma and pleasantly resinous buds, this strain boasts 95% Indica.
It is an excellent option if you want to get the best of Indica marijuana. This strain has 16-26% THC content. When consumed, it delivers a mellow and pacifying high. It is useful in relieving anxiety and stress, as well as promoting sleep.
Afghani
First discovered in the Hindu Kush Mountains, Afghani boasts an earthy scent and sweet flavor. Its THC levels can go up to 20%.
The pure Indica strain is famous for its intensely relaxing effects. Those who have insomnia, stress disorders, and chronic pain can benefit from its mood-enhancing euphoric high.
This kind of high is also ideal for those seeking to use marijuana for medicinal purposes with a hard-hitting high.
Best Sativa Strains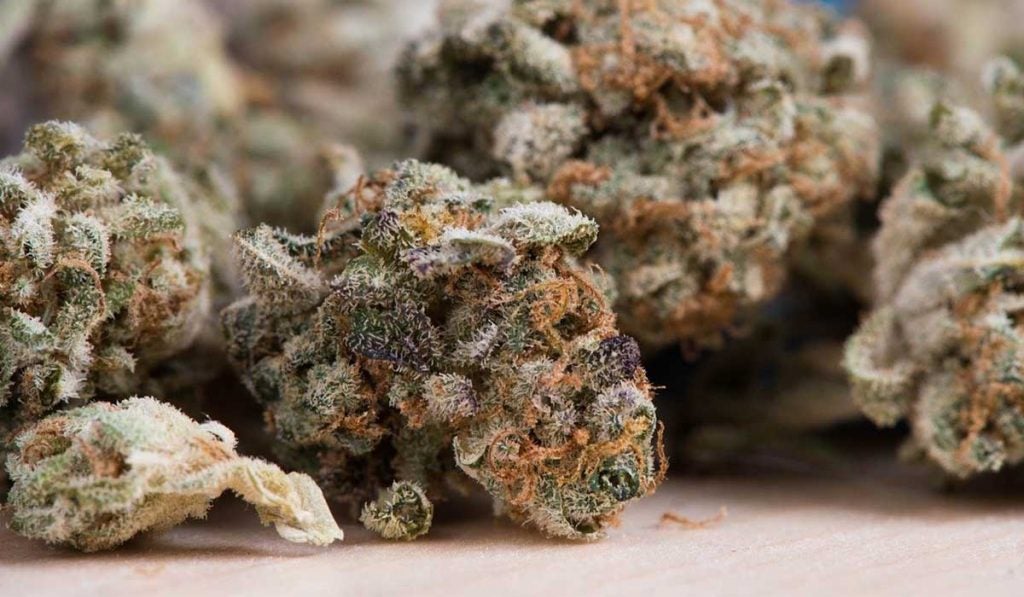 The best Sativa strains usually deliver one of the most creative highs. Here are some of them:
Amnesia Haze
With 90% of the purest Sativa genetics, Amnesia Haze is one of the most potent Sativa strains. It has 25% THC content.
This strain has won several Cannabis Cups. It is popular for its potent relaxing effects with a hard-hitting high that sneaks up on you.
Jack Herer
A Sativa-dominant hybrid, Jack Herer is about 55% Sativa. It has 15-24% THC content and about 2% CBD content.
A cross of Haze, Northern Lights, and Shiva Skunk, this strain derives its name from a legendary marijuana activist known for authoring The Emperor Wears No Clothes.
The strain is popular for its spicy aroma and a relaxing, cool sensation. The cool sensation makes it ideal for people struggling with lung issues.
Hawaiian Snow
Composed of 80-90% Sativa, Hawaiian Snow is famous for its ability to make consumers giggle uncontrollably. Therefore, you should be careful with this strain.
It has about 24% THC content. When consumed, it delivers a burst of energy and creativity. Thanks to its mood-boosting effects, this strain is ideal for individuals suffering from anxiety and depression.
Now that you know the best strains of weed on the market, you will have an easier time finding the most potent weed strains for your specific needs.