Over the last few years Cannabidiol, aka CBD, keeps skyrocketing in popularity. In return, the CBD market is flourishing.
But what is the secret to CBD's ongoing fame (and fortune)?

Above all, CBD is regarded as safe and free from many of the unwanted side effects related to THC.
Nonetheless, CBD can help with:
Depression,
Anxiety,
Headaches,
Muscle tension and soreness,
Inflammation,
Menstrual cramps,
Insomnia,
Pain, and MORE.
Logically, there is a rising number of CBD brands. These brands have to fight for the trust and affection of both medical and recreational marijuana users.
Our cannateam's mission is to make sure all people can get access to nothing less but the best products on the market.
We spend days evaluating and testing the products of each company we choose to work with so that we can bring the real gems to you.
Join us below and check out this list of carefully-selected CBD brands from Canada.
Recommended Brands: Suppliers & Medicine

CBD Move
CBD Move is a CBD company located in Vancouver, British Columbia.
The story behind this brand is truly inspiring. It all started when CBD Move's founder experienced a mountain biking injury. His pains were intolerable, yet the prescribed conventional therapy offered little to no relief.
Thanks to his father's advice, he decided to try medicating with CBD.
Inspired and moved by his own experience with CBD, he felt a calling to share the organic method of healing with other people, and this is how CBD Move was born.
Offering alcohol- and GMO-free CBD products, this brand is focused on employing the benefits of premium-quality CBD Isolate.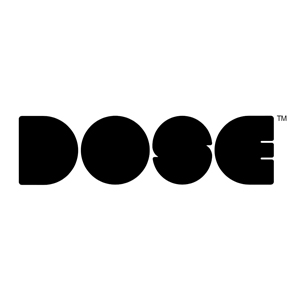 Dose
The company's slogan is "Dose With Confidence."
Ultimately, the core values of this Canadian CBD company are true to its motto.
Using premium ingredients, all the topical CBD products provided by Dose are carefully lab tested. Only strict lab testing ensures the quality and transparency of any cannabis derivative.
Moreover, this offers precise formulations. Thanks to the consistency of cannabis cultivation practices, users can enjoy a consistent and delightful experience in return.
We love the medical-grade CBD that Dose provides alongside various potent blends with other natural compounds, such as green tea and aloe vera.

Oro
"Oro" is the Spanish word for "Gold." Indeed, this very name "Oro" reflects the company's dedicated approach to extracting the highest-quality cannabis oil, aka honey oil.
Top-grade honey oil possesses a distinguishable golden color hue.
But what's more, this is one of the Canadian CBD companies that grows their own strains outdoors.
Outdoor marijuana growing in the whimsical mountains of British Columbia happens without the use of toxic pesticides. The cannabis plants are naturally nurtured by the warm rays of the sun, the fresh air, and crystal glacial waters.
Oro's cannabis growing methods, as well as the carefully curated extraction methods, ensure a smooth and delectable experience.
Each product is winterized and filtered to offer maximum potency, consistency, flavour, and a full range of health benefits for the users.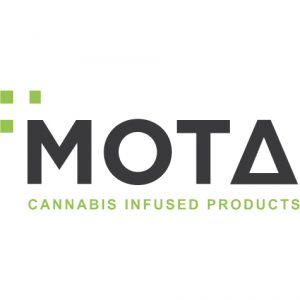 Mota
Mota is a Canadian CBD company operating in beautiful Vancouver Island. It's there where these personally hand-tended cannabis products are born.
Dedicated to growing "Canada's best medicinal quality cannabis," Mota offers an especially wide range of products. From body care through pet care, flower, CBD only products, beverages, edibles, tinctures, and concentrates – there is a little bit of everything to suit each user's unique needs and preferences.
We love Mota's focus on purity, quality, and consistency.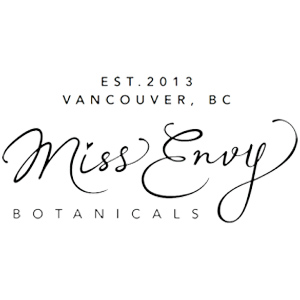 Miss Envy
Miss Envy delivers a wide range of strains, concentrates, and edibles. What sets this brand apart is the use of only organic ingredients with zero traces of GMOs. This ensures that MMAR / MMPR patients can medicate with the cleanest forms of green medicine.
From topical care to culinary supplies, tinctures, and cannabis oil, Miss Envy is among our favourite partners for making this world a greener, healthier place together!
Buying CBD In Canada: Our Top 3 Picks
Daily Remedy – The Painkiller by Dose

The pain relief cream formula by Dose comes with a potent blend of all-natural ingredients, including:
Aloe Vera Leaf,
Peppermint,
Eucalyptus,
Lavender,
Orange Oil,
Juniper Berry,
Chamomile (and more).
The synergetic formula of Daily Remedy cream aims to further enhance the benefits of CBD. This is a wonderful go-to product for those looking to target localized pain and inflammation.
We love this cream so much because it contains medical-grade, full-spectrum CBD.
All you have to do is to apply liberally and re-apply anytime as needed to soothe joints, muscle, or nerve pain. Also, the pleasant menthol scent has an immediate relaxation effect.
Meanwhile, the cream itself is easy to carry around for maximum convenience of use.
CBD Chocolate Bar by Mota

CBD edibles are an incredible option that both beginner and experienced cannabis users can enjoy. This form of Cannabidiol intake can work wonderfully to treat both mental and physical pains without any of the psychoactive effects associated with THC.
Each CBD Chocolate Bar is loaded with accurately measured levels of CBD, ranging from 80 to 85 mg in total. One choco piece provides 6 mg of premium grade CBD, and this is a beautiful way to microdose.
You can choose between a rich and creamy milk chocolate or a bitter-sweet dark chocolate variation. Both will melt in your mouth smoothly, just like stress and pains. The only downside is that this product is not suitable for vegans.
Honey Oil Blanco by Oro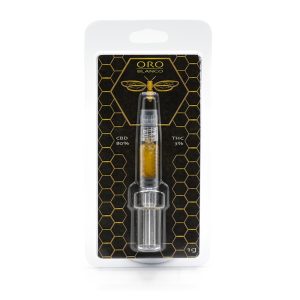 Whether you are a veteran or a newbie marijuana user, Honey Oil Blanco by Oro can become your new ganja BFF.
There is more than one reason to adore quality honey oil. Vaping CBD allows you to experience the effects immediately, just within a few minutes after you take a puff. This way, it's easy to control your dosage. Hooray for getting the effects you are aiming for with consistency and confidence.
Made from pesticide-free cannabis, you can choose between:
80% CBD: 3% THC
40% CBD: 40% THC formulation.
But which one to pick?
We'd upvote the more, the merrier. Your best bet is to experiment with different sizes though.
By the way, did you know that microdosing THC may boost the beneficial effects of CBD too?
Use Cases Of CBD: The Breakdown
The cannabis science revolution is the medicine our world needs more than ever before. Also, it is much more far-reaching than merely giving rise to CBD-themed celebrity parties.
Thanks to global experts succeeding in discovering and extracting particular cannabinoids, users can enjoy higher quality, purity, and consistency in their cannabis products.
So far, scientists have identified over 100 different active cannabinoids, known as phytocannabinoids. These include but are not limited to CBD, THC, and CBG, to name a few.
Did you know that CBD was discovered back in 1940?
It wasn't before 1942 when Roger Adams, United States chemist, managed to extract Cannabidiol from cannabis from the flowers of Minnesota wild hemp.
Many years have passed since this groundbreaking discovery.
Nowadays, we are blessed to witness and (actively) participate in the cannabis science renaissance.
CBD for Sports & Recovery
Research shows that CBD can alleviate both muscle pain and soreness. But there's MORE to CBD's sports and recovery benefits than merely the robust neuroprotective, analgesic and anti-inflammatory effects demonstrated in clinical studies.
Cannabidiol is progressively turning into a favourite remedy among world-famous athletes.
No need for CBDoubts. Comprehensive studies highlight that CBD use does relate to reducing spasticity pain, inflammation, and fatigue. All of these superpowers make it a wonderful ally in both pre-workout and post-workout.
Furthermore, being able to choose among different CBD products is a blessing we couldn't take advantage of just some years ago.
Topical CBD products offer efficient relief to localized pains and inflammation. You can stick with topical solutions. But you can also try out other forms of CBD, such as oil, tincture, or edibles. Moreover, it is okay to couple different CBD products and find your sweet spot.
Relaxation (Without the Sedation)
Anxiety. Chronic pain. Insomnia. What do all three of these have in common?
CBD.
Yes, the available studies on Cannabidiol suggest that this compound may provide efficient relief to any or all of the conditions listed above.
THC, among other cannabinoids, may also work great in alleviating pains, aiding in sleep, and promoting mind and body relaxation in general.
However, some of tetrahydrocannabinol's psychoactive effects and anesthetic implications are associated with sedation.
This is not the case with CBD, though, as it can help users relax without harming their cognitive abilities or inducing the notorious couch lock effect.
Little Heads Up
Vaping CBD or taking a regulated CBD dose through edibles or tinctures are the most well-working options for quick and deep, functional relaxation.
Medicinal
Numerous studies keep proving over time that CBD is an effective and natural treatment for an array of tough medicinal conditions, such as:
Depression,
Epilepsy,
Fibromyalgia,
Anxiety,
Most importantly, the high medicinal value of CBD may prove to be the remedy we need against many of the dangerous prescription medications. These prescriptions can be highly addictive and the side effects can be greatly harmful to one's health in the long run.
Wrapping Up
CBD has very few potential side effects and lacks the intoxicating effects associated with THC. When starting a CBD regimen, it is always best to start low and go slow, though. Doing so will ensure that you will find the product and pace that work great for YOU as the unique human being that you are.
Last but not least, you want to ensure that the products you are purchasing are manufactured by reputable CBD companies (bonus points for reputable CBD Companies in Canada, because shopping locally is key!)
We carefully evaluate every single one of the CBD companies we choose to work with. Kootenay Botanical's team is on a mission to not only partner with the top CBD companies in Canada but also test and narrow down the list of best-performing products in each category.
We make sure that the products we provide are:
#1 – Sourced from cannabis grown to the highest standards,
#2 – Extracted and lab-tested using methods that ensure purity and quality.
Which one of the CBD products shared today appeals to you the most?
We encourage you to take your time in selecting the most suitable products for your preferences. Yet there is no need to delay taking full advantage of all the wonders that green medicine has to offer.
Plants over pills consciousness is here to stay!