Millions of people struggle with the debilitating symptoms of irritable bowel syndrome (IBS). IBS refers to a conglomeration of ailments that affect the gastrointestinal tract.
The ailments cause severe discomfort for the sufferer. Standard treatments for IBS include taking medications that have harmful side effects. Fortunately, there are several natural remedies for IBS.
CBD is one of these remedies. According to research, CBD can offer a safe, natural treatment to help alleviate the symptoms of IBS. Read on to learn more about CBD as a natural remedy for IBS.
CBD and IBS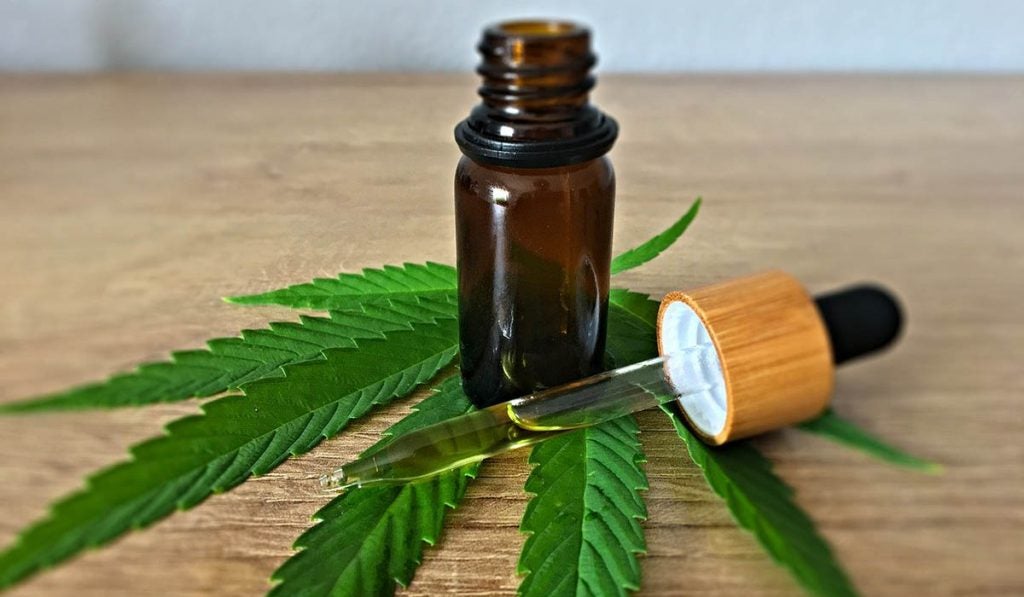 Irritable Bowel Syndrome (IBS) is a common medical condition that can cause mild to severe distress in your gastrointestinal system. This chronic condition has no known cure. Thus, if you have the disease, you'll have to manage your symptoms long-term.
There's a strong link between the disorder and fibromyalgia – a condition that causes chronic pain. About 60% of people with IBS also have fibromyalgia. Likewise, up to 90% of those who have fibromyalgia also exhibit IBS symptoms.
IBS symptoms usually appear first during early adulthood. Just a small percentage of people with the disorder have severe signs and symptoms.  Here's are some of the most common IBS symptoms:
Excess gas and bloating
Lower abdominal pain
Diarrhea or constipation
Changes in bowel movements
Food intolerance
Fatigue and anxiety
CBD, on the other hand, is one of the numerous cannabinoids present in cannabis plants. Studies have linked it with several medicinal benefits. Furthermore, CBD is non-intoxicating and hence lacks the usual "high" associated with cannabis.
Our body has an endocannabinoid system (ECS). The ECS is a molecular signaling system that regulates biological systems to promote wellness.
This system has receptors (CB1 and CB2), which interact with CBD to regulate various physiological and cognitive processes. The processes may include memory, mood, appetite, inflammation, and pain.
Thanks to its wide-ranging effects on the human body, CBD can be a safe, effective solution for managing IBS symptoms. According to neurologist Russo, in a 2008 review, IBS is the result of clinical endocannabinoid deficiency (CECD).
Those with CECD generated fewer cannabinoids than the ideal amount necessary for efficient body functioning. Note that the endocannabinoid system promotes appetite, digestion, mood, immune regulation, and sleep.
The system depends on the availability of cannabinoids to function efficiently. If you have CECD and external cannabinoids like CBD are introduced into your body, they can help stimulate the endocannabinoid receptors and restore the digestive tract to a homeostasis state.
Homeostasis eventually helps in easing the abdominal pain and intestinal inflammation that result from conditions such as IBS. A 2007 study showed the effectiveness of cannabinoid receptors in the GI tract when it comes to regulating inflammation in the intestines.
Some cannabis-extracted products can help stimulate these receptors in the GI tract to, in turn, reduce or completely stop gastrointestinal inflammation. What's more, studies have revealed that CBD oil can indirectly activate both CB1 and CB2 receptors.
That means taking CBD oil could alleviate IBS –related inflammation. Another study conducted in 2011 revealed that CBD has the potential to reduce intestinal inflammation that results from the presence of bacterial lipopolysaccharides (LPS).
Bacterial LPS occurs in high levels in individuals who have IBS –induced diarrhea. Hence, if you have IBS with diarrhea (IBS-D), taking CBD oil might help alleviate your symptoms.
How To Use CBD for IBS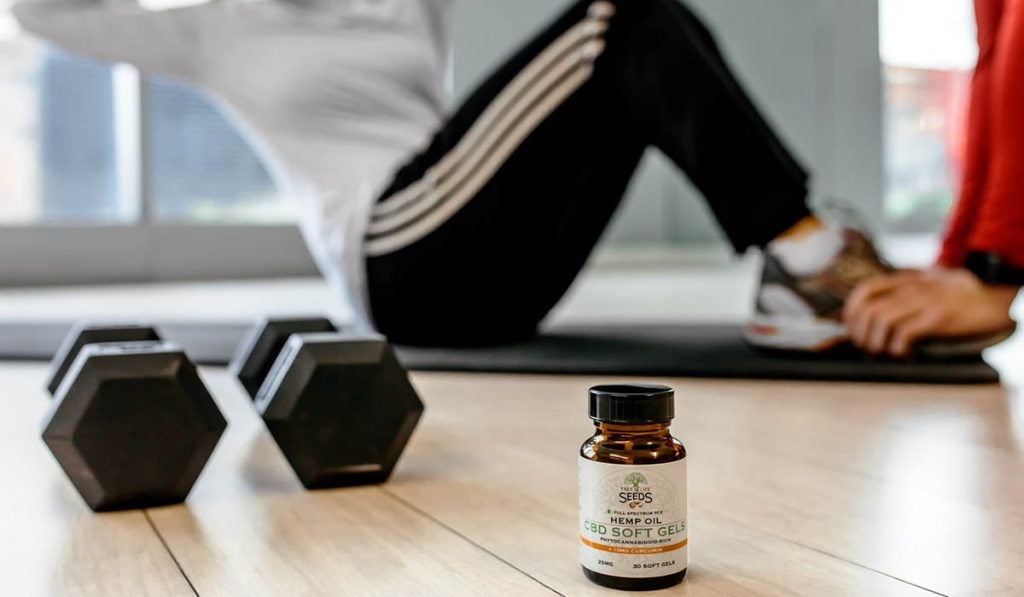 CBD comes in several different forms. These include oils, edibles & capsules, tinctures, isolates, and suppositories. When it comes to using CBD for IBS, most people prefer CBD oils, CBD capsules, and CBD suppositories. However, CBD oils and capsules are the easiest to take.
You can dose them accurately. You can also store oils or capsules for long periods. The primary reason for the popularity of suppositories is that they deliver the CBD directly to the affected area.
Direct delivery to the bowels makes them ideal for severe IBS-D. However, suppositories can also work well for other forms of IBS. So, what is the right CBD dosage for IBS?
CBD affects people differently, which makes dosing it a challenge. Some people use 50mg of CBD per day, whereas others may need more or less. The form of CBD you are taking may also determine the dose.
You can use the following chart to determine the right CBD oil dosage for IBS based on weight, desired potency, and amount of CBD (mg).
| | | | |
| --- | --- | --- | --- |
| Weight (Pounds) | Low Strength | Medium Strength | High Strength |
| 100 | 10 mg | 30 mg | 60 mg |
| 125 | 13 mg | 38 mg | 75 mg |
| 150 | 15 mg | 45 mg | 90 mg |
| 175 | 17 mg | 52 mg | 105 mg |
| 200 | 20 mg | 60 mg | 120 mg |
| 225 | 22 mg | 67 mg | 135 mg |
| 250 | 25 mg | 75 mg | 150 mg |
It's advisable to start at the low strength and work your way up gradually to see how your body reacts to CBD. It may take two to three weeks of consistent CBD use before you start noticing any positive effects on your IBS symptoms.
If you opt for CBD suppositories, you'll need to follow the supplier's instructions as listed on the product packaging. Concentrations often vary between different CBD suppositories.
To maximize the effects of CBD for IBS, you shouldn't use CBD alone. It is important to combine CBD with other forms of treatment.
Dietary changes and physical activity are vital. If you disregard these lifestyle changes, CBD may not deliver positive effects on your IBS symptoms.
Does Marijuana Work for IBS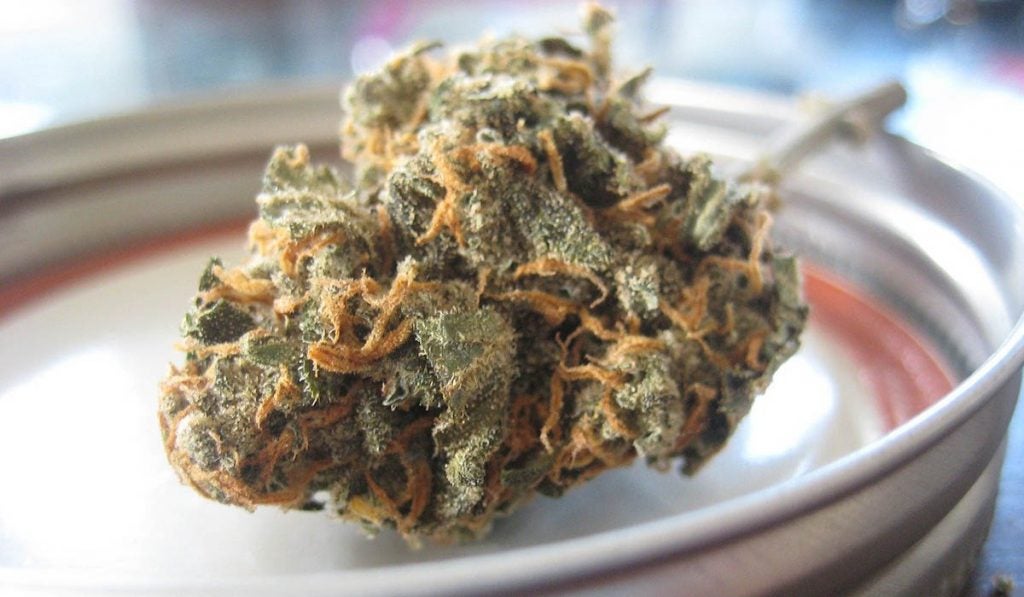 Many U.S. states are enacting laws that legalize the use of marijuana for medicinal purposes. You might wonder if marijuana would be an effective treatment option for your IBS.
There are a few theories surrounding marijuana for IBS. One theory suggests that IBS is the result of endocannabinoid deficiency. Naturally produced in the body, endocannabinoids are similar to substances such as CBD and THC.
THC and CBD occur naturally in cannabis. The fact that endocannabinoids have a role to play in the GI tract makes this theory credible. Furthermore, according to the findings of some preliminary research, people suffering from IBS usually have lower endocannabinoid levels.
Medical marijuana may help restore endocannabinoid levels by providing the body with cannabinoids. Introducing cannabinoids may, in turn, help alleviate IBS symptoms. Another study showed that cannabis could alter the ratio of Firmicutes bacteria to Bacteroides microbes, which exist in the intestines.
The results of that study suggest that medical marijuana may help promote healthy gut flora. A new study is showing just how beneficial gut flora is for good health. More studies over the next few years may reveal the role of marijuana when it comes to upholding good health.
Another research study shows that cannabinoids have the potential to alleviate muscle spasticity. Muscle spasticity refers to throbbing muscle spasms. They are often associated with spinal cord injuries and other neurological issues.
Spasticity may undermine the efficient function of muscles in the GI tract. The muscles may become spastic and hypersensitive, instead of having normal, steady movements, which can result in either constipation or diarrhea.
Given that medical marijuana can potentially alleviate muscle spasticity, there's a possibility that it might be able to mitigate these issues in the case of IBS.
Other Considerations To Remedy IBS
We've seen that CBD may not be effective in alleviating IBS symptoms when used alone. You'll need to combine it with other remedies. First off, you have to check your diet.
Your diet directly affects the functioning of your bowel. Hence, it's essential to check it out to ensure it is not aggravating your IBS symptoms. If you are lactose intolerant, for example, you'll want to put milk products on hold.
Some milk products may produce the same symptom or worsen IBS symptoms. In the place of milk products, you may increase your fiber intake. Fiber can help relieve your symptoms.
You can find fiber from vegetables and fruits. However, consume these in moderation to avoid IBS-induced bloating and gassiness. Make sure you drink plenty of water.
Avoid carbonated drinks, caffeine, and chocolate. Watching what you eat plays an integral role in finding an IBS natural cure. If there are foods that may aggravate the symptoms, it is vital to list them down and focus on avoiding them.
Other measures you can take to help you combat IBS is to stop smoking. Exercise can also be very beneficial. It's worth noting that stress can also worsen your symptoms.
Therefore, you might want to learn how to manage stress in your daily life. Other effective natural remedies for IBS include self-hypnosis. Hypnosis is effective in relieving stress and improving your overall health, physically and mentally.
Conclusion
Irritable Bowel Syndrome (IBS) is a debilitating condition that affects millions of people across the globe. Several treatments promise to alleviate IBS symptoms. Unfortunately, most of them don't deliver the expected results.
Consequently, many people are turning to CBD for IBS. According to various studies, CBD may be an effective remedy for people looking for a natural, safe, and simple way to treat IBS. Many IBS patients say that CBD has helped them alleviate IBS symptoms.