Table of Contents
Even if you're new to vaping, you've probably heard about these two popular vape products. The big question is, which is better for vaping, CO2 Oil or distillate?
Extracting Cannabis Concentrates
Extraction is the process of separating cannabinoids and terpenes from the rest of the plant materials to create cannabis concentrates. Cannabinoids and Terpenes are responsible for the euphoric, psychoactive, aromatic, and flavourful properties of the cannabis plant. 
What is CO2 Oil for vaping?
CO2 (Carbon Dioxide) is one of many extraction methods for creating oils from cannabis plants. CO2 is a gas, but with enough pressure, it can change to its liquid form. The cannabis plant is processed in the liquid CO2, which allows the cannabinoids and terpenes to separate from the remaining plant material, creating a concentrated oil.
CO2 extraction has gained popularity because it is a naturally occurring substance. This means that scientists can perform the extraction process without the use of toxic solvents. 
How potent is CO2 oil concentrate?
CO2 oil extraction creates a solvent-free oil of 50-70% concentration that will evaporate and can be vaped! The result is an amber-coloured oil. 
The flavours and effects depend on the quality and substance of the original plant used in extraction. The CO2 oil will contain a concentrated amount of the CBD or THC levels present in the starting plant material.
What is distillate?
Distillate is a highly concentrated extraction method to separate terpenes and cannabinoids from the original cannabis plant. Distillate can form either CBD or THC concentrates from extracted cannabis oils.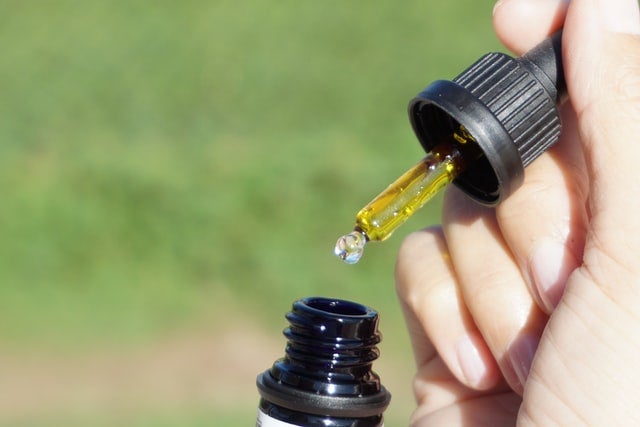 The THC or CBD oil is heated to a boiling point, causing the cannabinoids to become vapour and condensed in a secondary container. The process removes all the other materials such as solvents and chemicals, leaving only the concentrated oil.
How potent is distillate concentrate?
Distillate oil is a concentrated product ranging between 80 and 90%. The distillate is clear and tasteless and can be dabbed or added to vape cartridges for an extra (big) kick. The highly concentrated substance is also used in medicinal CBD products like drops, tinctures, and even CBD pet products.
Vape pen 101
Vape pens, also called weed pens, are quickly becoming a popular way to consume cannabis. The hand-held device is used to smoke cannabis concentrates such as oils and distillates. Vape pens will heat the oil to produce vapour that's inhaled through a mouthpiece. 
Vaping benefits
Vape pens are a smoke-free way to enjoy various cannabis concentrate products without the need for hazardous ash or flames.

Vape pens are small, portable, and discrete.

Vape pens also allow consumers to access the deeper potency of cannabis through concentrates, compared to smoking regular cannabis flower.
What is the difference between C02 and distillate?
Both CO2 oil and distillate concentrate are great ways to mix in some added potency to your cannabis consumption. But beyond that, these two products are about as comparable as apples and oranges.
CO2 oil contains a full spectrum of flavour and taste profiles that add some zing to your cannabis experience. Distillate has a higher concentration that requires less product and gets straight to the CBD/THC point. Here are a few other benefits to each of these distinct types of cannabis concentrate products for vaping: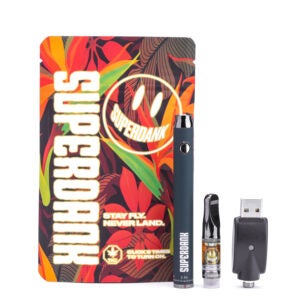 CO2 Oil
Full-spectrum of cannabinoids

Exciting flavour profiles

Non-solvent concentrate

Range of CBD and THC content

Lower price point
Distillate 
Efficient and clean of solvents

Higher potency

No taste

Specific CBD or THC content

Higher concentration (less product required)
Which is better for vaping CO2 Oil or Distillate?
Since both of these concentrated cannabis products contain different benefits, the choice is yours! If you're asking what's better, CO2 or distillate, the better pick depends on your personal preference, and we suggest giving both CO2 oil and distillate a try to see which fits better with your vape goals.
The distillate vs CO2 Oil entourage effect
The more the extractions of the cannabis plant have been processed, the further away you get from a full spectrum flavour profile. Refined oils created with chemical solvents reduce the natural, complex chemical profile of the plant, isolating cannabinoids into a single compound.
CO2

  – Raw oil like that produced with the CO2 or Rosin process retains a greater THC modulation (sometimes called the Entourage Effect). This is why you'll sometimes see the words "Full Spectrum" added to your CO2 oil products!

Distillate

– The concentrate contains a higher potency of THC, but as we all know, more isn't always better! The narrowed spectrum of chemical profiles caused by processing the oil into a cannabinoid fraction removes some of that profile that creates the overall cannabis experience. 
Some cannabis pros prefer a more complex profile to straightforward THC levels. However, the answer lies in your preferred method and desired effects!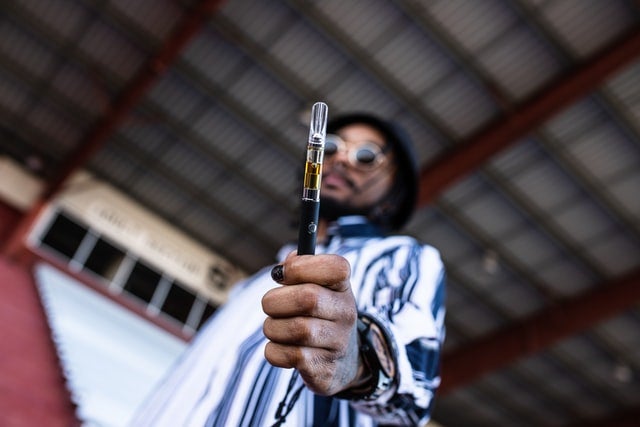 The best vape products
To decide what's better, CO2 oil or distillate, some cannabis consumers say it's best to try vaping with different products. Kootenay Botanicals has a variety of locally sourced vape accessories and products for vape newbies and connoisseurs alike.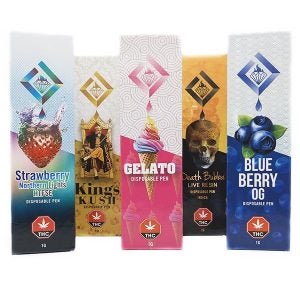 Here are some of our favourite cannabis concentrates, CO2 oils, and Distillate vape products.
SuperDank Cannabis

sources high-quality flower from BC growers to create affordable THC and CBD vape products. For vape pen novices, the

CO2 Oil Vape Pen Kit

has everything you need to get started and experience full-spectrum CO2 CBD or THC oil.


Diamond Concentrates

are a Canadian seed-to-sale extract company that carries all kinds of CBD and THC products, focusing on aroma, flavour, effects, and high-quality extracts. The

disposable distillate vape pen

s are the perfect way to try different organic distillates.

Straight Goods Supply Co.

distillate contains 95% THC distillate and 5% organic terpenes. They mean business! The high-quality products contain zero fillers, allowing consumers to get the full concentrated experience of distillate. The

disposable vape mixer

and

refill kit

let you mix and match to try various flavours and profiles.

Vaping Co2 Oil and Distillate
Still not sure which vape concentrate is right for you?
If a more flavourful profile and full spectrum cannabis experience are what you seek, CO2 may be the way to go. However, for cannabis consumers looking for a straight-to-the-point THC concentrate, distillate might be a better option!
The best way to settle the C02 vs distillate debate is to vape both and see which one you like more! 
Sources:
Session: CO2 OIL VS. DISTILLATE: WHICH ONE SHOULD YOU VAPE?
RollingStone: How to navigate the wild world of weed pens
Heylo: Distillate vs Full-Spectrum Cannabis Oil and Everything In-Between
Cannabis Delivery Flower Market: C02 Oil vs distillate