It's a fantastic time to be a weed lover! The combination of legalization and in-depth research is causing the market to be flooded with an abundance of cannabis products. This is allowing consumers to browse a vast selection to tackle their personal wants and desires.
In this article, we will summarise the differences between two of the most popular cannabis products – hash and weed.
Many people believe that these two words are synonyms. That is certainly not the case, and while they have a handful of similarities, they are, in fact, extremely different.
So, let's start simple.
What Is Weed?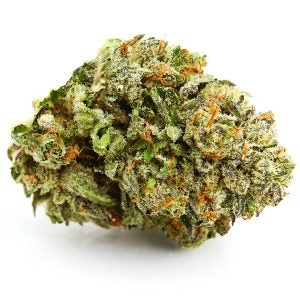 Weed, also known as marijuana, pot, herb, ganja, dope (we could go on all day…) refers to the dried flower of the cannabis plant. It is a psychoactive drug and is regularly found in three main strains, Indica, Sativa, and Hybrid.
Indica strains offer relaxing and euphoric effects, Sativas boast increased energy and creativity, and Hybrids – you guessed it, offer a combination of the two. There is a treasure trove of strains on the market today that all offer unique aromas, flavours, and effects. This is thanks to cannabis breeders who spend their lives cross-pollinating different plants to create new and exciting strains.
Typically, weed is ground up or picked apart into small pieces, which can then be rolled up into a joint or smoked out of a bowl or pipe. As the bud is the cannabis product with the lowest THC levels, it is common for concentrates to be made to increase its potency.
What Is Hash?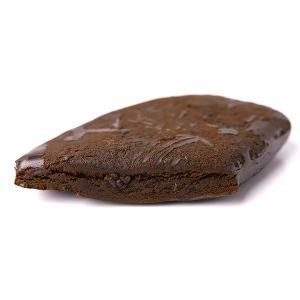 Hashish is a cannabis concentrate that is made up of solely the trichomes from the marijuana plant. These are resin glands found all over the plants' flowers and leaves containing cannabinoids, terpenes, and flavonoids. In other words, hash contains all the good stuff, making it one of the purest forms of cannabis on the market today.
Hash is also one of the oldest ways to consume marijuana and was the first concentrate to be made from weed. It has been used for centuries in many countries, including Afghanistan, India, and Morocco. This widespread use has given rise to an extensive variety of hashish types. This includes the legendary Royal Afghani Hash and the famous Orange Cake Hash.
Hashish is commonly smoked in a pipe or crumbled up and added to a joint. It is important to note that it does not burn easily on its own, so is commonly mixed with separate herbs like tobacco or weed.
Hash vs. Weed: Which Is Better and Tastier?
It is incredibly hard to compare weed and hash as they both offer fantastic effects. It's like trying to compare pizza with pasta, while both are food types originating in Italy, they are incredibly different, and people have preferences over each for differing reasons.
There are certain aspects in which hash and weed display these stark differences, including their flavour, potency, effect, availability, consistency, and preparation.
Flavour
The flavour profiles of weed and hash are incredibly different. Weed emits fresh, herbal, and often fruity aromas while hash boasts a much earthier and sometimes spicy taste.
Of course, there are hundreds of strains of both types and they all have unique flavourings and aromatics, but once you have tasted both it is impossible to confuse the two.
So, which is tastier? It is completely subjective. Many people love the floral notes of smoking bud, while others prefer the complex and rich taste of hashish. It also depends on where you grew up and what's common there.
If you want to try a few strains yourself, you can purchase both from here at Kootenay Botanicals and see which cannabis products you prefer!
Potency
Generally speaking, hash tends to be much more potent than weed as it contains only cannabinoids, terpenes, and flavonoids. While most strains of bud tend to vary between 15-30% THC, hash can possess anywhere between 40% THC all the way up to 90% THC! (depending on the method of production).
For those who are unaware, THC is the main cannabinoid found in marijuana that lends the drug its psychoactive effects. 
Effect
For this reason, hash tends to pack more of a punch than weed. Many people consider the high from smoking hash to be much clearer and similar to a Sativa strain high. This is mainly due to the increased CBD content of hash products which helps mellow out the hard-hitting THC dosage.
One similarity between the two is how the high of both weed and hash is affected by the original strain used. The psychoactive components rely heavily on the parent cannabis plant.
A much smaller amount of hash is required to reach a similar level of high from smoking weed, due to its increased potency.
Availability
Of course, weed is much more readily available across the globe than hashish, mainly since it is grown everywhere, while hash production tends to be limited (with exception to Afghanistan and Morocco).
While many smokers are familiar with their bud of choice, they may have never tried hash due to either a lack of knowledge or availability.
However, as more countries (such as Canada) begin to legalize recreational marijuana, the availability of all cannabis products will skyrocket, and users will be able to choose exactly what they desire.
Here at Kootenay Botanicals, we have a wide selection of cannabis products, including the highest quality hash and AAAA+ weed.
Consistency
When it comes to consistency, these two products are extremely different. Weed is simply the dried flower of the plant – the green buds we have all come to love. While some strains can be extremely resinous and sticky, others are much drier.
Hash, on the other hand, is a concentrate that is commonly pressed into bricks. The consistency can vary from extremely brittle and crumbly to soft and malleable.
Colour
The colour also varies greatly between hash and weed. As it is a plant, weed is always green, this is due to the chlorophyll that it needs to survive and thrive.
Alternatively, hashish can vary in colour – from golden brown to almost pitch black.
Use
Hash and weed can be similar in the way they are used. They can both be smoked in a joint, pipe, or bowl. They can also both be used in edibles (such as cookies or brownies) or ingested as micro doses in capsules.
However, weed can be made into other forms of concentrates, such as oils, tinctures, and even topical creams, which hashish does not have the capability to do.
Preparation
The preparation of weed is a relatively simple method,
        The female cannabis plant is grown without being pollinated
        Then wait for the plants to flower (varies drastically between strains)
        Finally, you then harvest the buds during "peak ripeness"
Usually between the 8 to 12 week mark, the plants will be cut down and the precious buds are then dried and cured. This is the most important part of the process as it allows the buds to mature, significantly increasing their flavour and potency.
However, being a cannabis concentrate, hash can be prepared in many different ways.
Each method of preparation elicits a vastly different form of hashish, from the fine, powdery dry-sift to the pure and sticky hash oils, there is a hash product for everyone.
Prepared by simply rubbing buds through a sieve-like mesh. This separates the treasured trichomes from the plant matter, resulting in an incredibly potent concentrate ready to be sprinkled into a joint. Dry-sift is the most popular type of hash due to its simplicity, many grinders actually have a mesh sieve component that allows everyday weed connoisseurs to collect the kief from their weed.
      Hand-Rubbed Hash (Chara)
This is perhaps the oldest way to prepare hash as it consists of simply rubbing resinous buds using only your hands. This creates an extremely sticky resin to be collected and rolled into balls or pressed into bricks. This method of preparation makes arguably the lowest quality hash due to the sheer amount of leftover plant matter that remains in the concentrate.
This type of hashish is prepared using ice-cold water. The marijuana plants are submerged, freezing the trichomes, which can then be shaken and broken off to be caught in a filter. This method arguably produces the purest hash without the use of a solvent.
Prepared very simply with the use of heat and pressure to extract the hash in oil form. This is a preparation method that is growing rapidly in popularity due to its straightforwardness and incredibly potent produce.
    Solvent-Based Preparation
Hash can also be prepared by using chemicals known as solvents such as butane, propane, ethanol, and CO2. These methods produce incredibly potent concentrates that can contain upwards of 90% THC.
👉 Try our hash sampler to get a taste of the multiple types of hash!
The main difference between the preparation of weed vs hash is the time frame. Weed takes a much longer time to prepare as it is literally just growing a plant, while some forms of hash can be prepared in just 10 minutes.  
Another major difference is seen in the number of methods used to prepare hash compared to weed. As it is a concentrate, anyway in which the trichomes can be harvested is another method to prepare hash.
But of course, it is impossible to make hash without first getting your hands on some high-quality flower!
Which Type Would We Recommend For You?
We stock only the highest quality cannabis products and have a myriad of options for both hash-lovers and bud-heads.
Could we highlight a few for you?
Two Of Our Most Popular Weed Strains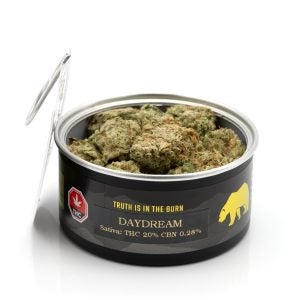 DayDream by Skookum Cannabis is one of our most popular strains of weed. This organic Sativa is incredible for daytime use as the resulting high is stimulating and boosts creativity and sociality. Its vibrant lime-green buds emit notes of citrus, diesel, and refreshing mint – guaranteed to elevate you into euphoria!
Do-Si-Pie from Skookum's craft series is an excellent Indica-dominant strain perfect for users looking to wind-down and relax after a hard day's work. The sweet fruity notes and pine-like aroma pair wonderfully with the full-body buzz that melts away any fatigue and stress.
Two Of Our Hash Products You're Guaranteed To Love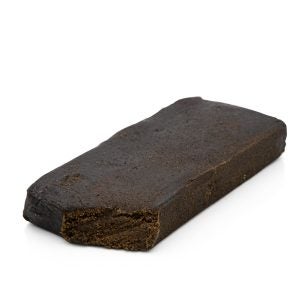 Orange Cake Hash – A fantastic concentrate created in western Canada by British Columbian Collective. Made using an Indica dominant hybrid, the effects initiate with an influx of creative cerebral energy which is followed by a sedative full-body stone. This product is excellent for alleviating pain, depression, and insomnia.
Our outstanding Moroccan Hash is one of our most popular products, and it is easy to see why! This high-quality concentrate imported from Morocco boasts an irresistible flavour laced with spicy, nutty, and herbal aromas. It has a brittle consistency, making it easy to work with and crumble up into a bowl or joint. This concentrate stimulates a heady and uplifting high, providing the user with increased energy and creativity.
Conclusion
When you look at the sheer number of products derived from cannabis it can be difficult to understand how one plant can give rise to such a diverse selection. Hash and weed are definitely the two most popular forms of cannabis, and while they have many things in common, they are also extremely different in many aspects.
When you boil it down, hash is much more potent than standard weed. This is due to it only containing the trichomes of the marijuana plant, which are rich in cannabinoids.
Flavour also varies drastically between weed and hash. Bud emits much fresher and fruitier aromas, while hash often has a rich and spicy taste.
Despite their contrasts, they often go hand-in-hand together as many regular smokers often crumble up hash into their blunts to really elevate their high to the next level.
Whether you prefer smoking weed, hash, or both, it is important to purchase your products from a respected source.
Kootenay Botanicals is one of Canada's leading dispensaries and deals in only the highest quality cannabis products you are guaranteed to enjoy!
Enjoy our collection of hash here or weed here.