If you're looking for a convenient, discreet, and affordable way to consume cannabis, you might want to try cannabis edibles. With the legalization of marijuana in many U.S. states, edibles are becoming increasingly popular.
They offer a wide range of benefits, including treating ailments such as chronic pain, anxiety, and insomnia. Read on to learn more about cannabis edibles.
What are Cannabis Edibles?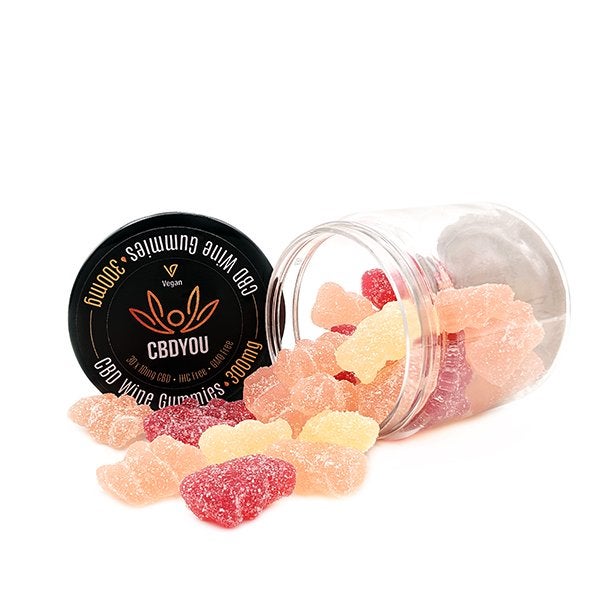 Cannabis edibles refer to any cannabis-infused food or drink. They often contain activated cannabinoids such as CBD and THC. In the raw cannabis plant, these cannabinoids exist in their acid forms, CBD-A and THC-A.
Decarboxylation (the process of heating and activating chemical compounds of cannabis) helps to convert the CBD-A and THC-A into CBD and THC, respectively. However, most edibles contain THC  and deliver a wide range of effects.
Many users have reported improved appetite, relief from pain, stress relief, and other health benefits after using cannabis edibles. There are several different edible options, including baked goods, beverages, as well as candy and sweets which we carry at Kootenay Botanicals.
Here are some great edible choices:
Edibles Dosage Chart
The right edible dosage varies between individuals. Everyone has a unique internal physiologic environment. Hence, they experience varied results with various medications.
Your response to a cannabis edible dose can differ significantly from another person. Nonetheless, this edibles dosage guide can help you maximize the benefits of your edibles.
THC Mg Dosage Chart
THC Content per Dose

Who's it For?

Expected Outcome

1 – 2.5 mg

First-time cannabis users
Microdosers

Mild relief of anxiety, stress, pain, and other symptoms
2.5 – 15 mg

Restless sleepers
Patients with persistent issues

Euphoria, more potent symptoms relief
15 – 30 mg

Veteran cannabis consumers
Medical patients with developed tolerances
Experienced users with sleep issues

Strong euphoria

May undermine coordination and alter perception

30 – 50 mg

Users with poor GI absorption of cannabinoids
Individuals with considerable tolerance to THC

Extreme euphoria in unaccustomed users

May impair coordination and change perception

50 – 100 mg

Experienced THC consumers
Patients with inflammatory problems, cancer, or other conditions that require high doses

May cause severe side effects like nausea, pain, and rapid heart rate.
How Long Do Edibles Take to Kick in?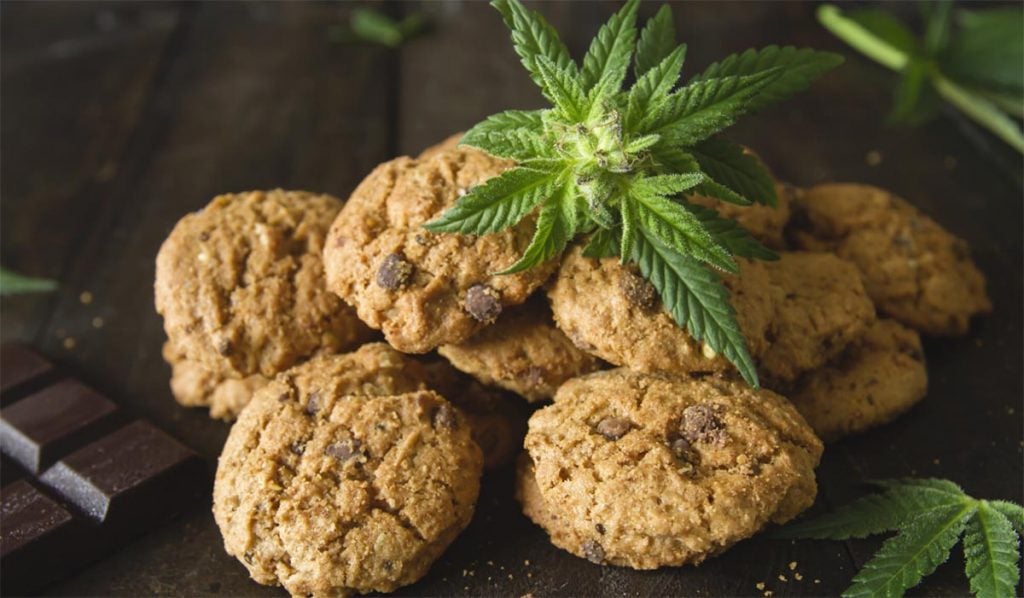 Edibles usually take about 30 to 60 minutes to kick in.  However, several factors affect the on-set time. One of the major factors is the active ingredients in a particular edible.
If the edible has a high THC-content, it's likely to kick in faster. It's worth noting that CBD-only edibles aren't psychoactive. You won't experience the "high" feeling you get from THC-infused edibles.
Therefore, it can be challenging to know when CBD-based edibles have taken effect. Another factor that affects on-set time is where in the body the digestion and absorption of the edible product take place.
You can expect edibles such as lollipops, gums, and lozenges to take effect faster. You ingest but don't swallow them. Their absorption occurs sublingually, via the mouth's mucus membranes.
Chewable edibles, such as cookies, brownies, and gummies, often take longer to kick in. Their absorption occurs in the digestive system. They pass through the digestive tract before their active ingredients enter into the bloodstream.
Through the bloodstream, the active ingredients find their way into the liver, where they become metabolized. They're released back into the bloodstream afterward. They end up in the brain, where the effects take place.
Other factors that affect edibles' on-set time are:
Metabolism
Diet
Weight
Sex
Cannabis tolerance
You might face the temptation to take more edibles after your first dose since they take time to kick in. But eating too much right away can result in excessive consumption, which can be harmful. Cannabis experts recommend waiting at least 24 hours before you take another dose.
How Long Do Edibles Last?
The effects of cannabis-infused food or beverages can last at least six hours. Keep in mind that the dose you consume determines the intensity of the experience. If you take a high edible dose, the effects may even last up to the next day.
The effects of edibles usually peak within the first three to four hours after consumption. However, the length of the high you experience from the edible will depend on other factors. These include the dosage and potency.
Chewable edible products usually last longer compared to products whose absorption occurs sublingually. Other factors that may affect the duration of an edible high include your weight, metabolism, and cannabis tolerance.
What Should I Expect for Effects?
You could be wondering about the kind of experience you'll get after consuming edibles. Will they get you too high? Will they aggravate your health condition?
It is normal to be apprehensive of consuming cannabis-infused foods or drinks. However, when used responsibly and correctly, edibles can deliver a gratifying experience. Some of the proven benefits of cannabis edibles include:
Treatment of cancer-related symptoms
Stress and anxiety relief
Relief from chronic pain
Nausea relief
Edibles are not without adverse side effects. Ingesting excessive amounts of cannabis edibles within a short period can cause unpleasant effects such as:
Anxiety
Paranoia
Red eyes
Drowsiness
Dry mouth
Altered sense of time
Fortunately, these effects typically subside with a few hours. THC-based edibles are the primary types of edibles that cause too many intoxicating effects. Since edibles take several hours to kick in after ingestion, some users become impatient and ingest more.
They do this with the belief that the more edibles you take, the faster the effects will kick in. Since edibles can have a high THC-content in a single bite, eating too much too soon may result in over consumption. It is technically impossible to overdose on cannabis-infused products to the point of death.
Nonetheless, over consumption can result in temporary cognitive and motor impairment, which can put you in a precarious situation. High doses of cannabis edibles will undoubtedly impair your ability to function efficiently in an emergency.
It is advisable to use edibles in a safe environment, especially in the company of trusted friends. When buying edibles, make sure you evaluate the manufacturer carefully. Reputable manufacturers are generally honest about the composition of their products and the recommended dosage.