'Tis the season to be baking, hence why we are teaching you how to bake cannabis infused brownies. Whether it's just for you, or a holiday party, we will explain how to execute every step to perfection.
Why Pot Brownies?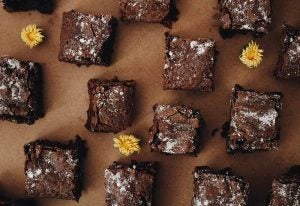 Weed brownies are known to be one of the most iconic stoner treats. We can thank Alice B. Toklas and "Brownie Mary" for coming up with the idea to bake weed brownies. Before you take your dried cannabis flower from your grinder and throw it into batter, we've created a step by step instructional manual on how to bake delicious weed brownies (Scroll down to skip right to instructions).
Whenever we decide to bake, especially our signature weed brownies, it is highly encouraged to use Miss Envy's Coconut oil. Miss Envy's products are not only delicious, but the packaging is one of our favourite aspects. The packaging on either the CBD or THC coconut oil is easy to read, provides you with exact dosage instructions.
Coconut oil, on its own, brings additional benefits for your body, which most people are unaware of. It is considered to be one of the healthiest saturated fats, which in turn is healthier and more comfortable for your body to process. Additional benefits get added once THC or CBD is added with the oil. This allows the product to become not only a cooking oil, but a topical cream. Coconut oil is considered to be a fantastic trans-dermal carrier and delivers the benefits of CBD and THC through the skin.
Effects of Cannabis Brownies
For those of you who have never tried edibles before, here is a small crash course on what you're going to experience. People consuming edibles for the first time, may not be aware the digestive system metabolizes cannabinoids utterly differently than when inhaled. When eating edibles, there are more Delta-9-THC cannabinoids apparent. These cannabinoids get metabolized by the liver directly, and then converted to 11 -hydroxy-THC.
What this means is your high from edibles, takes considerably longer to kick in, and a more potent high. The liver is either to blame or thank for this effect. Everyone has different experiences from edibles, which is why we strongly recommend knowing the dosage you are ingesting. We have written a blog to guide you with a more in depth understanding before consuming edibles.
For those of you merely here to read about how to make weed brownies, here is one of the ways we make our mouth-watering goodies.
Weed Brownie Recipe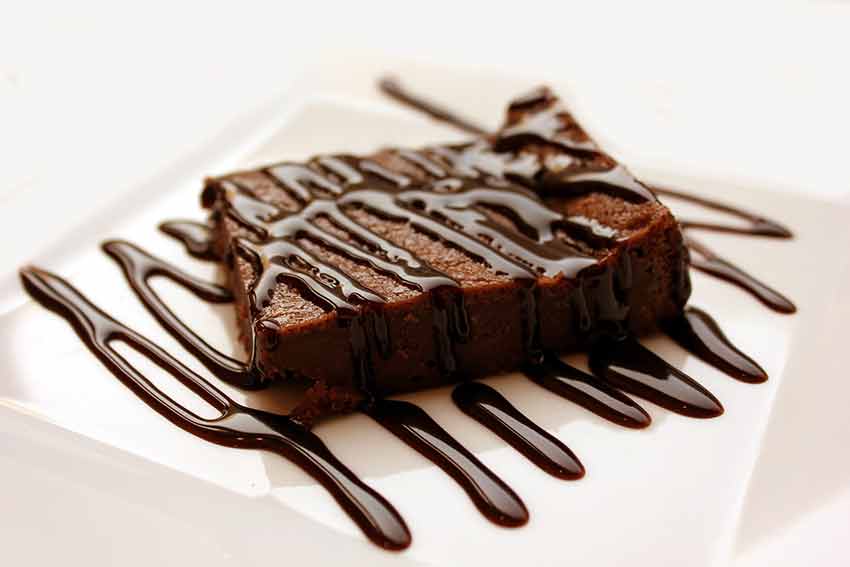 The overall prep time for this should roughly take 10 to 15 minutes, with a cooking time of 25 to 30 minutes. This recipe will serve up to 12 people, depending on each individual's tolerance and intake.
Ingredients:
1/2 cup Miss Envy's Coconut Oil
1/8 cup coconut oil
4 1/2 ounces unsweetened chocolate
3/4 cup all-purpose flour
3/4 teaspoons salt
2 tablespoons cocoa powder
1 cup packed brown sugar
3 large eggs
1/2 teaspoon vanilla extract
Instructions:
Preheat the oven to 350 degrees fahrenheit. While the oven is heating, you need an 8-inch baking pan; optional: line the pan with aluminum foil, for easy removal of the brownies when finished baking. IMPORTANT! Grease the pan or aluminum foil with butter or pam to ensure the brownies do not stick to the pan/foil. It would be disappointing if your brownies stick to the pan/foil.  Two crucial steps complete, we now move onto the actual baking.
Melt the 1/2 cup Miss Envy Coconut Oil, and 4 ½ ounces unsweetened chocolate together in a saucepan/pot. Melt on low heat and stir the saucepan/pot frequently. Stir the mixture until a soft doughy texture, this may take five minutes. Once finished, remove the saucepan/pot from the stove top burner, and let the chocolate mix cool for five minutes.
Once your chocolate mixture has cooled, take 1 cup packed brown sugar, and stir it into the melted chocolate.
Now whisk together 3 large eggs, 1/2 teaspoon of vanilla extract with the melted chocolate.  Please note, mix each egg individually, before adding the next egg.
In a separate bowl mix together the 3/4 cup flour, 3/4 teaspoons salt, and 2 tablespoons cocoa powder.
Finally add the flour, cocoa powder and salt mixture to the chocolate mixture, and stir well.
Now transfer the mixed batter into the greased baking pan. If your oven has reached 350 degrees, you can now place the pan into the center of the oven.
The weed brownies should take 25 to 30 minutes to bake. If you are unsure whether they are ready to be devoured, use a toothpick to check, insert the toothpick halfway through the brownies (careful not to burn yourself). If ready for removal from oven, the toothpick should come out almost clean. If it comes out with batter on the toothpick, this means the brownies are not ready, wait 2 more minutes, and try again.
If you think your weed brownies are ready, remove them from the oven. You might want to wait 2 minutes before serving, you want to serve hot, but not too hot!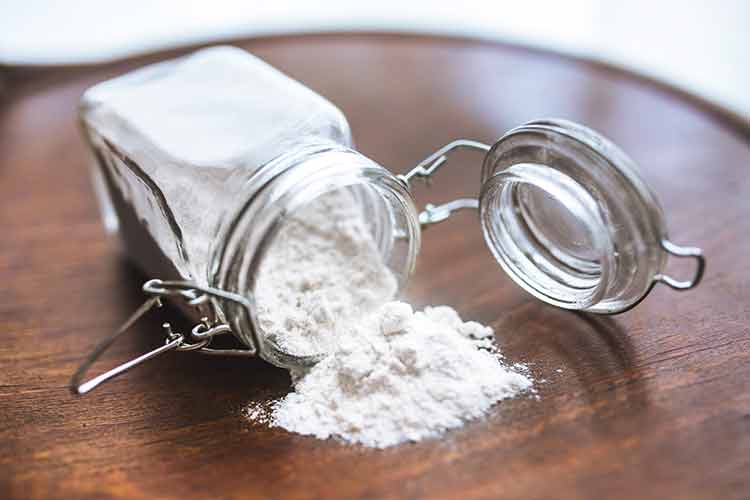 Congratulations on coming this far, you're so close to finally tasting your masterpiece. If you used aluminum foil, lift out the brownies, you can now serve them.
One of our favorite go-to ways to serve weed brownies is by turning them into little ice cream sundaes. All you have to do is place the brownie inside a bowl, add ice cream and toppings, bon appetit!
Another tip for making your brownies even tastier is to add frosting overtop. Whether it is your homemade frosting or straight from a can, it adds a little extra sweetness to the brownie.
Whichever way you decide to serve your weed brownies, we hope you found this step by step recipe tasty and useful!