Weed tea is a cannabis-infused beverage made by steeping various parts of the cannabis plant in cold or hot water. It is a simple and gratifying way to consume cannabis. Other names for weed tea are pot tea, ganja tea, marijuana tea, and cannabis tea.
Read on to learn how to make weed tea, the benefits of consuming it, and where to buy it.
Why Weed Tea?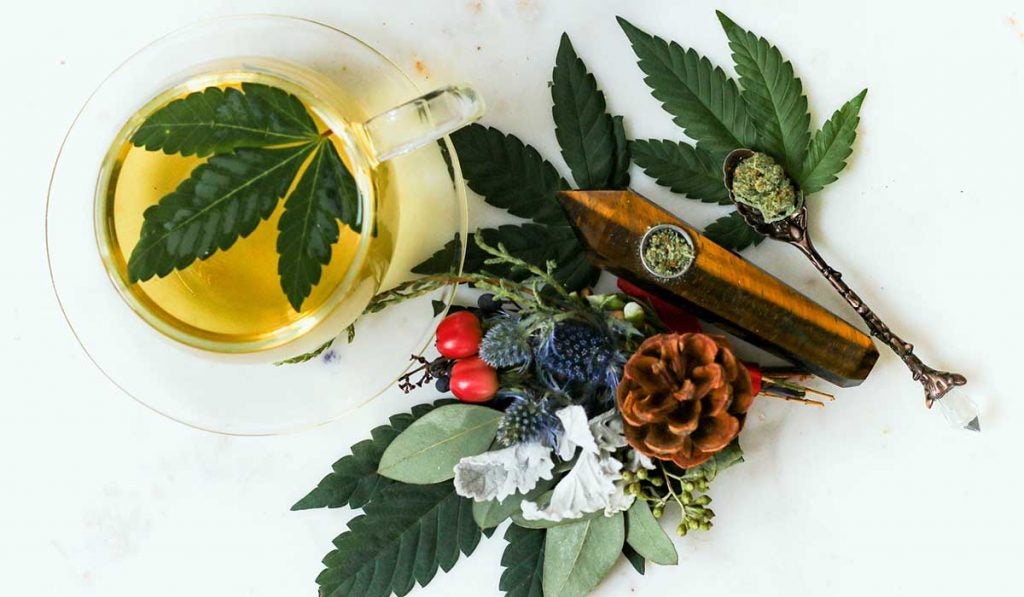 Weed tea is one of the healthiest drinks you can have. It is rich in nutrients, vitamins, and antioxidants. Here are some of the reasons you should start drinking cannabis tea:
1. Cannabis Tea Alleviates Chronic Pain
Studies suggest drinking marijuana could help with chronic pain. Cannabinoids present in cannabis, such as THC and CBD, have pain-relief effects. When you ingest pot tea, these cannabinoids get into your system via the digestive tract and liver.
It usually takes 30 to 90 minutes for the effects of the tea to kick in. However, pain relief effects are ongoing. The slow-acting, but long-term effects of cannabis tea make it beneficial for chronic conditions such as rheumatoid arthritis, cancer, and AIDs.
2. Pot Tea Can Help Treat Autoimmune Diseases
According to experts, the cannabis-infused tea has the potential to treat ailments such as multiple sclerosis, irritable bowel syndrome (IBS), and rheumatoid arthritis. However, studies are ongoing to determine if cannabis can help address these autoimmune diseases.
3. Marijuana Tea Promotes Digestive Health
Cannabis-infused tea is useful in soothing the stomach, preventing nausea, and relieving gut inflammation. If you struggle with irritable bowel syndrome or any other kind of stomach problem, try using this tea.
4. It Can Lower Blood Pressure
The relaxing and soothing effects of weed tea can help reduce stress and blood pressure. The drink works by lessening the tension of blood vessels. This, in turn, calms down the body and lowers your risk of heart attack and stroke.
5. Weed Tea Combats Sleep Disorders
This beverage can act as a sedative, which makes it an excellent option for people struggling with insomnia or persistently disrupted sleep.
After consuming marijuana tea, you'll have peaceful and uninterrupted sleep. You'll wake up feeling rejuvenated.
6. Cannabis Tea Pairs Well With Edibles
You can have yourself your own "high tea", as the British say. If you are a fan of edibles, they pair great with a warm cup of pot tea. You can learn how to make delicious coconut oil weed brownies to nibble on while you enjoy your favourite beverage.
How To Make Cannabis Tea
Making cannabis tea is quite simple. Just follow the steps below:
Ingredients:
1 liter of water
Pan with a lid
Tea strainer or sieve
Liquid or powder coffee creamer
Directions:
Put the water in the pan and bring it to a boil.
Add your marijuana directly to the water
Leave it to simmer for about 15 minutes
Using the sieve or strainer, remove the cannabis leaves
Transfer the drink into a sterilized, airtight container
Add a spoon of coffee creamer to help to preserve the cannabis' active compounds in the solution.
You can store your weed tea for up to five days if you refrigerate it. Its potency will remain unaltered over the storage period.
You can enjoy this tea cold or hot, depending on your liking. Keep in mind that it has a somewhat weird flavor. You can add sugar, honey, mint, or any other sweetener to enrich the taste.
There are several ways to make weed tea. You can try this second recipe:
Ingredients:
A cup of cannabis leaves
4 glasses of water
2 tea bags
Honey
Milk/Soy milk/Rice milk
Directions:
Bring the water to a boil before adding the marijuana leaves
Let the mixture simmer for around 15 minutes
Add your tea bags, milk, and honey
It's important to pour the milk slowly to prevent it from curdling.
Allow the mixture to boil for at least another 5 minutes.
You can enrich your pot tea in several ways. You can add some sugar, mint-flavored teabags, or alcohol to make it more exciting to drink. Instead of whole milk, you can even use 10% cream.
Some people add unsalted butter to the boiling water. The result is a delightful, butter-flavored cannabis tea.
CBD or THC?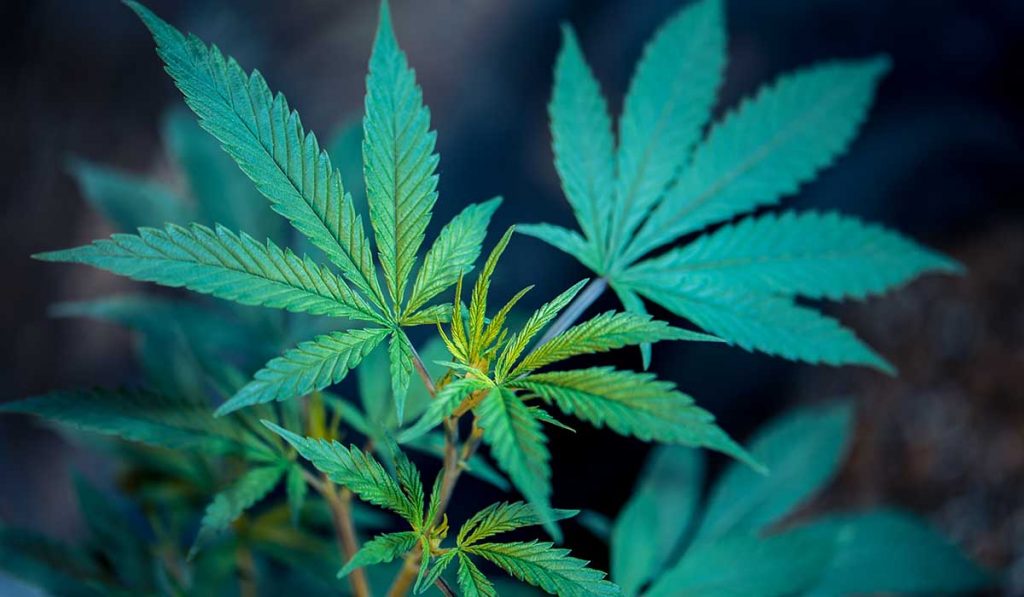 Tetrahydrocannabinol (THC) and cannabidiol (CBD) are the two most dominant of the numerous cannabinoids present in marijuana. THC is a compound present in marijuana plants. It is responsible for that "high" feeling you experience when you smoke or ingest marijuana.
CBD, on the other hand, is a compound present in hemp plants. Hemp is rich in CBD but has a low THC-content of not more than 0.3%. It can also contain high amounts of other compounds, such as cannabigerol (CBG).
The application of CBD is mostly in the manufacture of CBD hemp oil products. Unlike THC, CBD has no intoxicating effects. Both compounds interact with the endocannabinoid system but bring out different effects.
Additionally, different legal regulations surround THC and CBD. When derived from hemp, CBD is legal under United States federal law. The legal status of THC varies from state to state.
Now that you know the difference between CBD and THC, should you choose CBD tea or THC tea?
If you want to experience all the exciting, psychoactive effects of cannabis, you should brew weed tea with high levels of THC. If you want to loosen-up or enjoy the medicinal benefits of cannabis without intoxication, then CBD tea is the better option.
You can also enjoy cannabis-infused tea by brewing your favorite regular tea and adding a few drops of THC oil or CBD oil. It's worth noting that both CBD oil and THC oil are not fat-soluble. Therefore, you should mix them with fat such as milk, coconut oil, or whipping cream.
Where To Buy Cannabis Tea
If you don't have the time to make your cannabis tea at home, you can purchase ready-made tea. If your state has legalized marijuana for medical or recreational purposes, consider visiting a cannabis tea shop.
Also, many online dispensaries sell cannabis tea. Just search CBD Tea Canada, and see the results. One such online dispensary is Kootenay Botanicals.