It's an opportunity that feels like a dream come true. Say YES to reaping all the benefits of marijuana with no medical card!
Online dispensaries in Canada greatly contribute to bringing the ganja Heavens down here to Earth.
Fortunately, we don't have to travel through space or defy gravity to enjoy high-quality marijuana.
Online cannabis orders are just a click away.
Local Regulations By Province
As of October 17, 2018 thanks to the Cannabis Act adults who are 18 years old or older can possess up to 30 grams of legal marijuana in public.
Also, it's legal to:
share up to 30 grams of legal cannabis with other adults,
grow up to 4 plants per household (from licensed seeds or seedlings),
make cannabis products at home (as long as no solvents are used to create marijuana concentrates),
buy cannabis oil, concentrates, cannabis edible products, as well as fresh or dried cannabis from licensed retailers.
Important Note: Each province and territory in Canada is responsible for developing systems that oversee marijuana sales and distribution, along with their own safety measures.
These measures include:
increasing the minimum age for legal cannabis possession
lowering the personal possession limit
additional rules for growing cannabis at home,
consumption restrictions (such as in vehicles).
Cannabis users must always make sure to check and apply the local laws in their province. 
How Much Can You Purchase
In British Columbia, local cannabis laws allow adults at the age of 19 or older to legally purchase, possess, use and grow non-medical marijuana.
Ultimately, adults in BC can possess up to 1,000 grams of dried non-medical cannabis (or its equivalent), in non-public places.
1 gram of marijuana is equal to:
15 grams of edible product,
70 grams of liquid product,
0.25 grams of concentrates,
1 cannabis plant seed.
What's The Legal Smoking Age?
The legal smoking age differs in provinces and territories across Canada, depending on the local laws.
Here's a breakdown of the legal smoking age per provinces and territories:
Alberta – 18 years
British Columbia, Manitoba, New Brunswick, Newfoundland and Labrador, Northwest Territories, Nova Scotia, Nunavut, Ontario, Prince Edward Island, Saskatchewan, Yukon – 19 years
Quebec – 21 years
What Are The Requirements To Purchase
The only document you need to legally purchase cannabis from Kootenay Botanicals is a valid ID.
Yes, as simple as that. No medical marijuana card is required.
Cannabis should always be treated for what it truly is: a precious gift from our Canadian mother nature.
All adults of legal age can take full advantage of their sacred right to lay hands on high-quality marijuana products.
At Kootenay Botanicals, online orders are fast and secure. Your personal information is protected, and you also collect bonus Kootenay Botanicals points with each purchase.
Finding & Choosing The Right Products
Nowadays, there are hundreds of cannabis products available on the market.
Years ago, cannabis consumers were faced with a much more limited selection of ganja goodies to choose from.
However, with the wider range of strains and various cannabis derivatives such as extracts and topicals, it's easier to get confused.
Here are all the crucial pinpoints to know when shopping for recreational or medical marijuana.
Origin of the products,
Method of consumption,
Amount of cannabis,
THC and CBD levels,
Terpenes levels,
YOUR unique needs and preferences.
1 – Products' Origin: Your Health Matters
Much has been said about the potential health harm associated with toxic leftovers found in cannabis.
These are related to the use of pesticides in cannabis growing, as well as remnants from solvents applied in extraction processes.
Back in 2015, an investigation by The Oregonian found residues from household roach killer, among other dangerous materials, in medical-marijuana products available on dispensary shelves (and already tested clean for pesticides).
One of the core missions of Kootenay Botanicals' team is to deliver only high-quality, craft cannabis products from verified producers.
Ever since 1990, our company has been collaborating with reputable local Canadian cultivars with a true passion for clean cannabis at its finest.
2 – Consumption Methods: Enjoy Cannabis In More Than One Way
The cannabis consumption method you opt for affects the experience you have.
Inhalation (be it vaping or traditional smoking) produces effects within minutes.
It's easy to control the experience by choosing to take a few more puffs as needed.
Also, the strains you consume will provide different effects.
Note that traditional smoking methods may have a negative influence on lung health (especially with prolonged use).
For some users, the cough-inducing effects of smoke can also feel uncomfortable.
Bongs usually offer smoother, cleaner smoke by filtering some of the harmful contents of smoke.
Meanwhile, vaping can be a wonderful option. It's more discreet than smoking a joint, it's gentle on the lungs and easy to control the dosage.
Cannabis concentrates such as wax are better suited to experienced users or those who need to experience stronger hitting effects upon consumption.
With all inhalation methods, the duration of the effect is significantly shorter as opposed to cannabis ingestion methods.
When ingesting cannabis, it takes longer for the effects to kick in (typically within about an hour). However, the effects also last longer and provide a deeper, full-body experience.
Curious Fact:
The earliest records of cannabis use document it was taken orally in the form of a drink concoction during ceremonies
Nowadays, products like cannabis-infused gummies allow easy microdosing and can work wonders for beginners.
Topical cannabis solutions do not induce the typical psychoactive effects of marijuana, yet they are highly recommended for treating localized pains.
3 – Cannabis Dosage: Listen To Your Body
One of the many unique qualities of marijuana is that it affects each user differently.
To determine the right dosage for you, always start with a small amount. Wait for the full range of effects to kick in before you consume more.
Also, work your way with your favourite cannabis products in a comfortable setting.
4 – Active Cannabinoids: THC, CBD, Or Both?
Tetrahydrocannabinol (THC) is one of the over 100 active cannabinoids produced by the marijuana plant.
It is mostly associated with marijuana's psychoactive and intoxicating effects.
But moreover, THC is responsible for many of the high therapeutic effects of cannabis.
The THC potency of every product is measured and expressed as a percentage.
Most cannabis strains available in Canada fall between 15% – 20% THC content.
Anything over 20% THC content is considered "very strong" in potency.
Another of the cannabis plant's active cannabinoids is Cannabidiol (CBD). 
CBD does not induce an intoxicating effect when consumed on its own. However, it possesses strong neuroprotective, anti-anxiety, anti-seizure, and pain-relief properties.
While all cannabis strains do contain certain levels of CBD, users who prefer a minimally psychoactive experience should opt for products with a high ratio of CBD to THC, or CBD-only products.
High CBD concentration in dried cannabis varies from 4% to over 9%.
5 – Levels Of Terpenes: It's More Than Just A Flavoursome Experience!
Terpenes are the chemical compounds influencing the scents and flavours of plants.
Apart from cannabis, terpenes are found in many other highly fragrant plants, such as Lavender, Thyme, Hops, Rosemary, Lemongrass, to name a few.
The entourage effect theory was the first attempt to investigate the complex correlation between terpenes and active cannabinoids like THC and CBD.
Up-to-date, there is a growing number of anecdotal evidence that terpenes provide additional health benefits.
Even though there is no current scientific evidence on the extended benefits provided by terpenes, these incredible molecules do make up for the unique flavour and aroma of each strain.
6 – YOU Are The Most Important Factor
Everyone's physiology is different. This fully applies to each person and their endocannabinoid system.
It is through the body's endocannabinoid system how the active compounds in cannabis are processed.
Thus, the effects of any marijuana product are highly and strictly individualized.
Your ganja experience will depend on many personal factors.
Think of:
previous experience with cannabis (aka tolerance levels)
age
gender
the overall mental and physical state of being
the setting (where or with whom you consume cannabis)
Ultimately, cannabis is the new age medicine of self-knowledge. The truth is, some of the newbie cannabis consumers tend to get somewhat confused by the highly personalized effects of cannabis.
However, experimenting and reflecting on your ganja experiences allows you to find your sweet spot over time.
What's Available At Our Online Dispensary?
Looking for potent cannabis concentrates like shatter and wax?
Maybe you are on the search for a great variety of vape pens and irresistible edibles to choose from?
How about topical cannabis-infused solutions?
Psst, don't forget to treat your furry fellows right with quality CBD for pets.
Kootenay Botanicals' fine selection of marijuana products is sure to steal your heart.
There's a little bit of everything to suit newbie and experienced cannabisseurs alike.
Below we have highlighted some of our favourite, top-selling products in each of the three main categories: flowers, vapes, and edibles.
Cannabis Flower: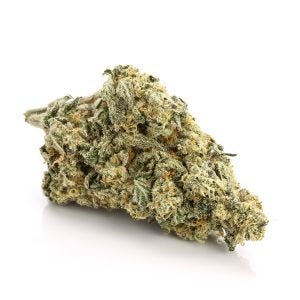 Crunchberry hits with a symphony of flavours dancing on the palate.
This one-of-a-kind cannabis strain is grown organically.
Organic marijuana growing is good for you and good for the planet. The combination of living soil, clean water, air, and sunshine makes up for the exquisite blend of flavours and aromas.
The complex aroma and taste profile of this strain speaks of the high content of terpenes.
The Indica dominant genetics bring about deep relaxation and sublime calmness. Simultaneously, the body buzz doesn't leave you in deep sedation. Instead, most people report feeling quite uplifted as well.
This strain can work great for eliminating stress, fighting insomnia, relieving pain, and boosting appetite.
Perfectly dried and cured in a sanitized environment, craft cannabis flowers create a multidimensional experience for the senses.
Vape Pens:
This kit is a true gemstone on the global vape pens market.
The tank is filled with 500 mg of the highest quality organic, full-spectrum CO2 cannabis oil.
Full-spectrum cannabis oil contains all the active compounds produced naturally by the cannabis plant. Many of these essential compounds are lost or lowered due to the extraction process so they are added back in for flavour.
Each puff delivers a blast of active cannabinoids and terpenes: fast acting and flavoursome.
Easy to dose and use anytime and anywhere as needed, the vape pen itself is extremely durable, as well as effortless to charge and activate.
Last but not least, it's available in 6 different strains to choose from. This way, you can pick the ones that best match your unique needs.
Edibles: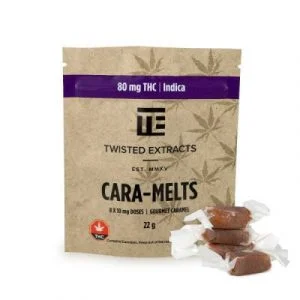 These reliably dosed caramel treats are sure to leave you asking for more!
Great for:
Insomnia,
Stress relief,
Anti-anxiety,
Pain management,
Creativity boost.
Apart from the mouthwatering taste, each individually wrapped candy delivers a carefully measured dose of 10 mg THC per serving.
The package contains a total of 80 mg THC. You can also opt for a perfectly balanced version containing 40 mg CBD to 40 mg THC.
One caramel candy = one cannatastic bite.
It is effortless to microdose or consume more, all according to the effects you wish to experience.
Infused with high-quality cannabis oil, these delicious cannabites can be discreetly consumed anywhere.
Are you ready to take advantage of our no-medical card ordering process?
Explore our online shop and delight yourself with all the whimsical products available on the menu.
Let us know if you need anything and we look forward to serving you!