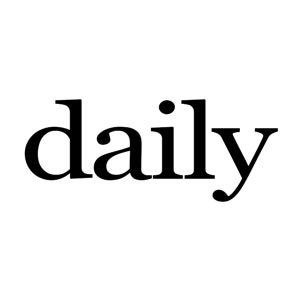 CO2 Pure Cannabis Oil Contains: 1 gram Glass Sryinge

Contains: 500mg of Solvent-Free CO2 Oil 350MG THC
Daily is one of the best vape oils out there. They made their name by offering people high-quality products that have a concentrated amount of cannabinoids. Daily CO2 oil gets extracted by using carbon dioxide compressed at high pressures until it becomes what is known as "supercritical fluid." This name isn't just for fun. When it's compressed like this, manufacturers can strip the essential oils of the cannabis plant, much like hydrocarbon solvents. This method also ensures that there are no chemical solvents inside the oil and that it becomes non-flammable. They also say that their CBD products are fortified with nanoparticle delivery technology, which makes them 100 times more bioavailable than other competing CBD products. Daily CBD products can be used daily. They are prepared for everyone who wants to relieve anxiety, pain, or just want to feel overall good. They also have products for skin therapy, made from 100% VG CBD e juice, full-spectrum CBD oil extracts, 99.9% pure CBD isolate, and CBD distillate. All of their products are lab tested, and they guarantee the highest purity. What's also cool about them is that they offer wholesale CBD opportunities for those looking to launch or enhance their existing CBD brand. A neat thing which a lot of suppliers don't provide.