Table of Contents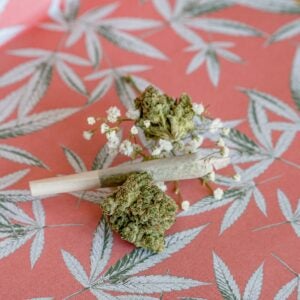 Cannabis is a great way to unwind, relax, find balance and address both physical and mental concerns. Whether recreational or medicinal, weed is part of many different journeys. 
For those who choose to partake in 4/20 adventures (or any day of the year for that matter), it's important to know that THC drug testing should sometimes be anticipated.
Even though cannabis consumption is legal in Canada, many employers or workplaces can require drug testing, depending on the specifics of your job description. Employers may give ample notice of an upcoming test but sometimes will give as little as a week's notice.
That probably leaves you wondering: how long does THC stay in your body, and what are the best THC detox methods in order to pass a drug test?
What Is a THC Detox?
Before a drug test, it's ideal to have enough time to naturally let any drugs flush themselves from your body with proper rest and rehydration. However, when you're in a tie crunch, it may be necessary to speed up the process with a THC detox.
Detox drinks, pills, and products work by helping to flush out any toxins in the body. Below are some of the best weed detox methods, including natural and organic methods for eliminating any marijuana toxins from the body.
How Long Does THC Stay In Your Body?
The amount of time that weed or THC stays in the body depends on a few different factors. The short answer is up to three months. The long answer to how long weed stays in the body is that it depends on the method being used to test the system. 
Traces of cannabis remain detectable in bodily fluids like saliva somewhere between one day and a month. However, THC is detectable in hair follicles for up to 90 days.
How long it takes your body to detox metabolites also depends on your age, sex, and body fat percentage. A higher dosage or weed with higher potency can also take longer to fully metabolize, as it contains higher THC levels.
Why Does THC Stay In The Body?
The chemical substance of THC, or delta-9-tetrahydrocannabinol, is the active ingredient in cannabis. When the chemical enters the body, it is absorbed by the bloodstream and can be stored in the organs.
Eventually, the metabolites from THC being stored in the body's fatty tissue or bloodstream will be eliminated as waste. 
Drug tests work by detecting metabolites, a byproduct of cannabis consumption, that stays in the bodily system even after the effects of the drug have worn off. These metabolites hanging out in the body are why a drug test can detect THC even after you no longer feel high.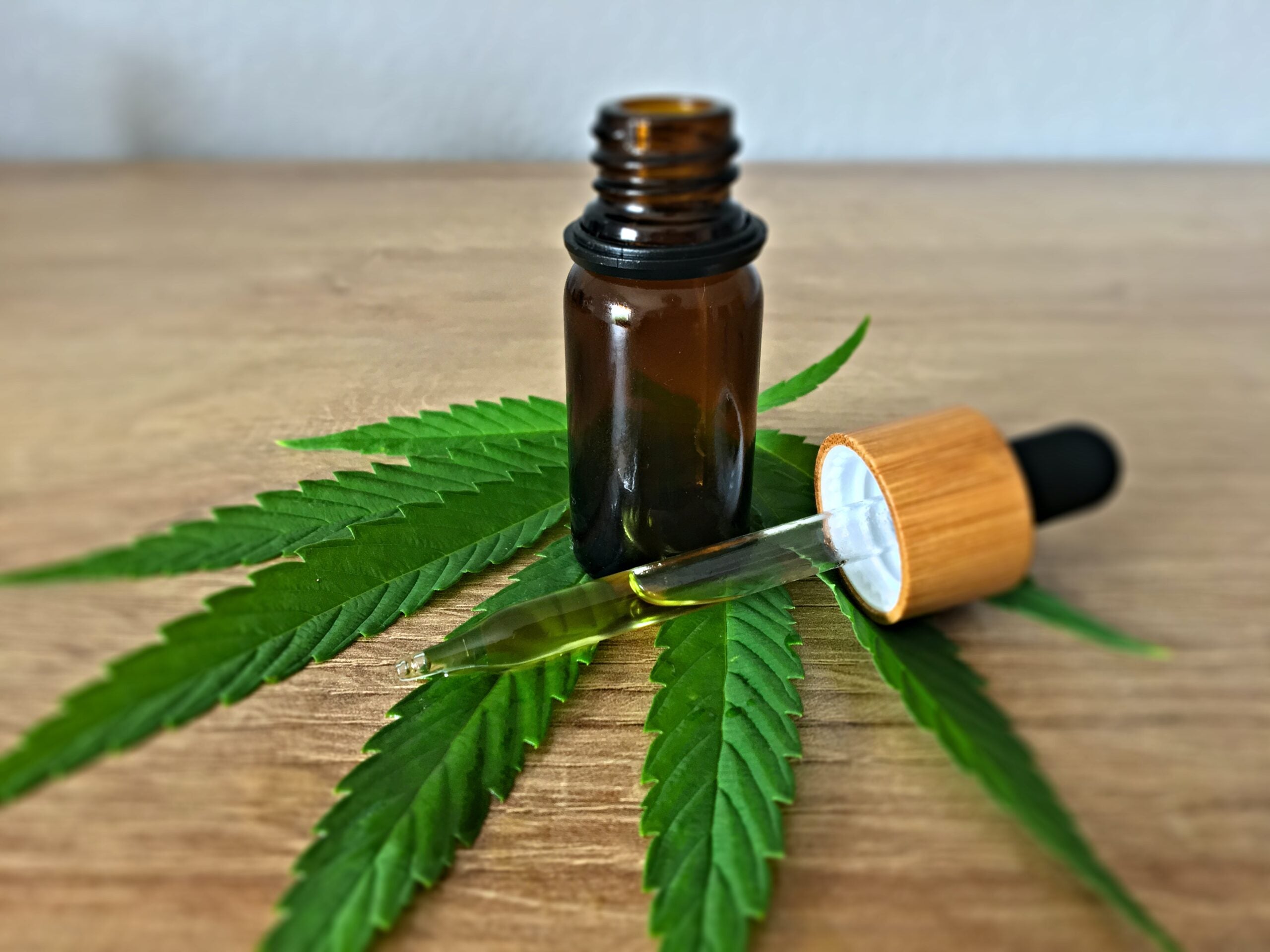 The Best Weed Detox Methods
To avoid stressing about having THC in your system in the event of a random drug test, there are some weed detox methods that every cannabis enthusiast should know about. 
The quickest way to get THC out of your body depends on your dosage, regularity of consumption, unique metabolism, and other factors. 
Here are a few standard methods for a fast weed detox.
Detox Drinks

– THC Detox drinks are commonly used for flushing weed from the body's system quickly.

Detox Pills –

THC detox pills can be used to rid the body of marijuana toxins.

Detox Products

– Products such as THC detox shampoos and mouthwash rises are sometimes used to eliminate toxins from the body naturally.
Detox drinks are designed to cleanse the body of toxins by provoking the bladder and stomach. They can typically be used on the same day as a drug test. Detox pills work naturally and thus, a little more slowly. Pills are usually taken 5 to 15 days before a test.
Did you know your hair follicles and saliva can test positive for THC content up to 3 months after your last puff?
Specialty manufacturers created products like detox shampoos to rid your hair and body of THC content following moderate to heavy cannabis consumption. Aloe detox shampoos help the scalp and hair. Detox mouthwash can also be used to eliminate traces of THC during a drug test.
Natural Marijuana Detox Methods
Learning how to detox weed naturally is essential for anyone who smokes or consumes cannabis products regularly. 
If time is on your side, a natural detox method is always the best method.
If you know you have a drug test coming up in a week or a month, it's the perfect time to start cleansing and detoxing your body. The first step in a natural detox is abstaining from cannabis consumption.
Hydration Cleanse
After you've stopped your cannabis intake, start hydrating. Hydration is the natural way to rid the body of toxins and set yourself on the straight and narrow (at least until after your test!). 
Here are a few simple ways to hydrate and detox the body before a drug test:
Drink plenty of water infused with lemon or cucumber

Avoid excess amounts of coffee or tea – drink in moderation

Consume fruit and vegetables with high water content such as berries, oranges, lettuce, grapes, and melons

Consume oral hydration tablets
Natural Detoxifying Substances
Another way to detox the body organically is to drink or consume naturally detoxifying substances. The same way cranberry juice helps with a stubborn UTI, the fruity drink can also help detox the body of marijuana traces. 
You can also try drinking a diluted mixture of apple cider vinegar and water – although it's a little less appealing to the taste buds!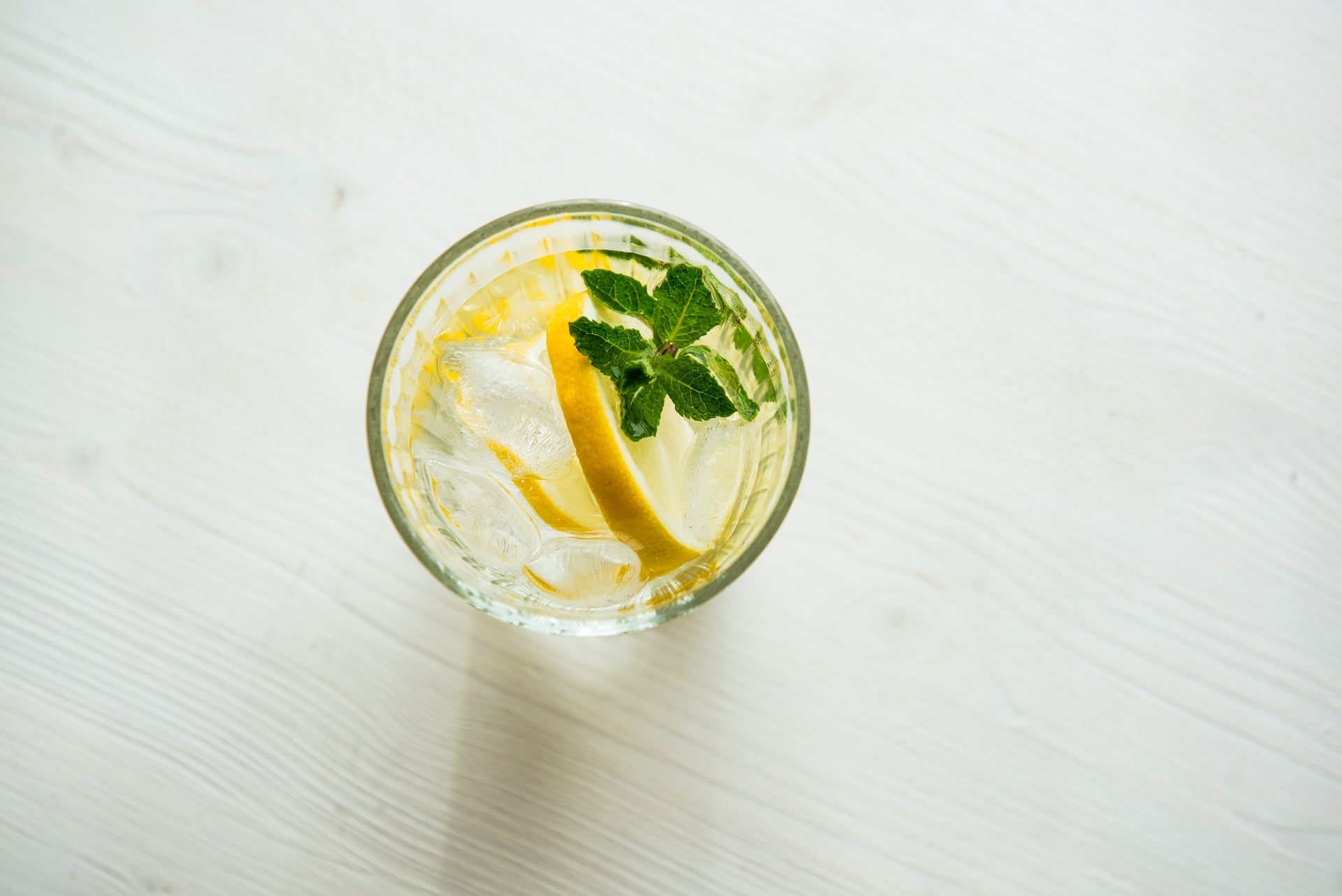 Finding Balance
This is one is the long game! One of the best ways to metabolize THC faster and cleanse the body is by maintaining a healthy, balanced lifestyle. That means staying hydrated as well as exercising regularly, eating well, and getting enough sleep. 
Sweat it Out
Exercise can also be a smart weed detoxing solution. Excessive sweating is another common method for ridding the body of toxins as quickly as possible. If you're in a rush, however, simply getting on the treadmill may not be enough. You've really got to get sweaty! We're talking sauna-sweat-lodge levels of perspiration!
Types Of Marijuana Drug Tests
To help you prepare for an upcoming drug test, it's a good idea to familiarize yourself with the different types of tests you can encounter. Various drug testing methods can reveal traces of THC to varying periods of time following your last consumption.
Urine Drug Tests – Can detect THC up to 40 days after use.

Blood Tests – Can show THC after 20 days.

Hair Follicle Drug Tests – Can detect THC remnants up to 3 months following use.

Saliva Drug Tests – Detects THC within a few days of use only.
The type of drug testing method usually depends on the reasoning for doing drug tests. Saliva tests are common as they take less time and are more cost-efficient. Urine tests are also common in workplaces and in hospitals. 
When You Don't Have Time To Detox 
If you have a drug test scheduled last minute and aren't sure if you'll test positive or negative, there are some solutions to help ease your mind and stop stressing about your test. 
When you're unsure about passing a test, you can try taking an at-home drug test. Marijuana testing kits provide around 99% accuracy in results.
While this won't get you off scot-free, it will give you peace of mind by knowing in advance what the results will be. And if your at-home test is positive, you may still have time to try one of the weed detox methods to clear your system before your test.
What To Do After Your THC Drug Test
You passed your drug test! Time to celebrate!
Sure, it can be a pain speeding up the body's natural metabolism process, but it's all worth it when you pass your test with flying colours. For the after party, here are a few great cannabis products to try before your next detoxifying cleanse:
How to Get Marijuana Out of Your System
You never know when you will encouter with an unexpected drug test. For cannabis enthusiasts, and even those who only choose to partake on special occasions like 4/20, it's important to know what to expect. THC drug testing can occur for various reasons, and it's good to know how to handle the situation.
If you have a drug test coming up and aren't sure how to prepare, start with a weed detox.
In a perfect world, you'll have time to abstain from cannabis consumption and cleanse the body naturally over time. But in some cases, it's necessary to speed up the detox process and use these best methods for weed detox to get marijuana out of the system.
Sources:
Certiphi – Drug and Alcohol Testing
Best Detox Methods to Pass Drug Test
Healthline – How Long Does Weed Stay in Your System
Blog Quantum – 10 Quickest Ways To Get The Weed Out