Smoking cannabis moon rocks is a sure-fire way to get sky high. Here's how to buy and make the caviar of cannabis!
What are Moon Rocks?
Moon rocks are an especially potent form of cannabis that connoisseurs of the flower find enticing for a number of reasons. 
Stronger High

Higher Dose of THC

Cost-Effective
High-quality nugs of cannabis flower are coated or dipped in melted cannabis concentrate and rolled in potent kief powder. The name comes from the appearance of the finished product, which looks like something you'd find on the lunar surface. 
Growers and producers often use quality concentrate and cannabis flower nugs like Girl Scout Cookies to make the potent product.
Smoking moon rocks was made popular by the West Coast rapper Kurupt and Dr. Zodiak. One of the OG products is named Dr. Zodiak's Moon Rock after the rapper trademarked his brand.
Comparable to concentrated forms of cannabis, consuming moon rocks gives users an elevated smoking experience. The only downside is that moon rock nugs are one of the most expensive items on your dispensary menu – and with good reason!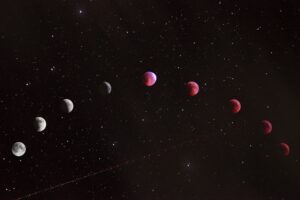 The Effects of Moon Rocks
If you're looking for the most potent – dare I say 'out of this world' – way to smoke weed, then look no further. Even for regular cannabis users, consuming moon rocks guarantees a trip. Smoking moon rocks is recommended for experienced cannabis users and seasoned grass veterans.
When consumed, moon rocks produce a fragrant, full smoke with the rich taste of kief. With moon rocks effects, you can elevate your high.
The effects of moon rocks are a slow burn high that starts to fully kick in after about thirty minutes. There are also some effects that begin immediately. Depending on the THC content, the buzz from smoking moon rocks can last several hours longer than average bud.
Potency
Coated in dry sift, the nugs take on the additional cannabinoids and terpenes from the crystal residue, increasing the intensity of the effects. 
Exactly how potent are moon rocks? It depends on how you make them, and the potency will vary from batch to batch. The THC content of moon rocks is typically around 50%, compared to popular cannabis strains, which are between 15% and 30%. Since THC is a psychoactive, expect more intense highs than with regular flower.
The intensity of moon rocks is based on the materials used. Unfortunately, some companies will hide low-quality flower inside the kief, ripping you off. Sometimes it's better to make your own at home to ensure high-quality product and a quality high.
Side Effects
Besides the full-bodied experience of smoking the kief-coasted flower, moon rocks can also trigger less pleasant side effects for newbies and experienced consumers. Some common effects are dizziness, dehydration, paranoia, hunger, and coughing.
If it's your first time trying moon rocks, be sure to surround yourself with good vibes and proceed with caution.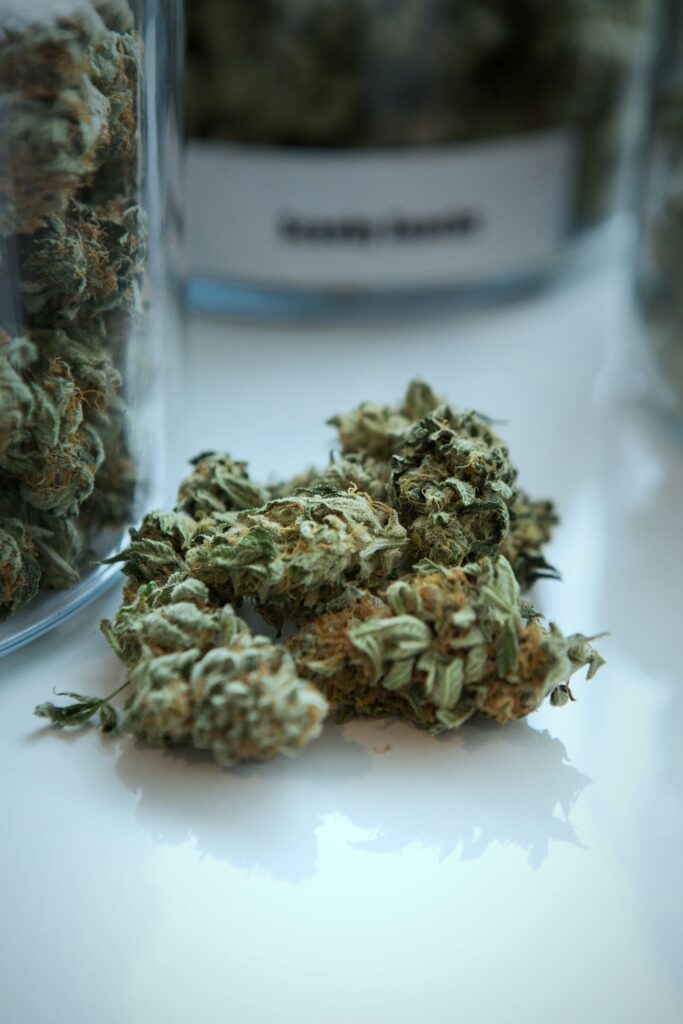 How to Make Moon Rocks at Home
Moon rocks are pricey when purchased ready-made. However, it's relatively simple to make your own if you have the right ingredients and tools.
To make moon rocks at home, all you'll need is:
Premium cannabis flower – whole nugs

Kief (Pollen) – full melt dry sift or bubble hash

Concentrates – potent extracts like hash oil, resin, or flower rosin
You should also have a butter knife, a jar for the kief, and silicone gloves!
How to make moon rocks:
Grab your gloves and start with your fresh nug!

If the concentrate doesn't spread easily, use a lighter under the knife to soften the consistency. Don't let it burn or vaporize.

Spread the oil on the nugs, coating the nug all over.

Dunk the covered nugs in your jar of kief until they are totally coated. 
The art of making moon rocks should involve the goal of achieving the best flavour, quality, and potency possible. When your moon rocks are made correctly, they will hardly look like the cannabis nug you started with. 
Materials for Making Moon Rocks
Starting with quality nugs, oils, and kief is the first step to making great at-home moon rocks. 
Smoking Moon Rocks
Although it looks totally different, you smoke moon rocks exactly like with regular weed! Moon rocks can be consumed using a vape, joint, pipe, bowl, or bong. You don't need to grind up moon rocks – just tear it, or add pieces to your ground-up weed for joints. 
Since it's best not to grind moon rocks after they're made, it's recommended to smoke using a bong or bowl. Just be prepared for a long hit and a strong rip. 
Smoking moon rocks in a joint can also be effective, but they are dense, greasy, and keeping them lit can be tricky. Some brands sell moon rock pre-rolls which offer an easier option to tearing and mixing flower products. 
Don't forget to stock up on hydrating drinks and snacks! For first-time users, take your time and wait several minutes between inhales.
The Best Moon Rocks Brands
Not all moon rock products are the same level of quality. Here are a few brands that stand out:
Dr. Zodiak's Moon Rock

– Named after a pioneer of the product, this OG bud is STRONG and has won the High Times Cannabis Cup award.

Moonrock Canada

– One of the best brands according to CBD moonrocks review and moon rocks Reddit threads, this moon rocks cannabis Canada brand offers access to moon rock joints online.

Moon Rocks

– A variety of straightforward moon rock products to take your high to the next level.
Whether you decide to buy or make your moon rocks, you're in for a potent experience. Like with all CBD and THC products, remember to take it slow and find your balance. See you on the moon!

Sources:
High Times – What Are Moon Rocks and How Are They Made?
Leafly – What are weed moon rocks, and how are they made?
HealthLine – What Are Marijuana Moon Rocks?