As you may already be aware, cannabis plants contain various compounds, with the most popular compound being cannabinoids. However, several other compounds reside in these plants.
While more attention is paid to tetrahydrocannabinol (THC) and cannabidiol (CBD), an often overlooked but highly essential component of cannabis plants are terpenes.
This article breaks down terpenes, its functions, types, location, the health benefits it offers in cannabis usage as well as essential oils with high-intact terpene content.
What Are Terpenes In Cannabis? A Useful Guide
You've probably often wondered why cannabis plants smell the way they do, or why plants have distinct smells generally. The answer to this lies in terpenes. The odour given off by cannabis plants comes from a compound known as Terpene.
That aroma that seeps into the room when you leave your greens open is caused by terpenes and if not treated carefully, will dissipate completely from the plants over time. This compound is secreted in the same location as are THC and CBD compounds and offers distinctiveness to each strain not just in terms of flavour but also in smell and efficacy. Some terpenes have been shown to have relaxing elements while others help you to focus.
Terpenes vs Terpenoids
Terpenes and terpenoids are often used interchangeably in cannabis-related discussions. However, these two compounds in all of their similarities, are slightly different. In order not to bore you with scientific lingo, the major difference between terpenes and terpenoids is that the latter are derived from terpenes. Think of it as a product of broken-down terpene.
Terpenes occur naturally as hydrocarbons while terpenoids are produced through oxidation. That is, terpenes are hydrocarbons naturally secreted by plants while terpenoids are denaturized terpenes as a result of exposure to oxygen.
What Is The Difference Between Cannabinoids And Terpenes?
Most cannabis consumers are very familiar with Cannabinoids and their variants. What may be obscure here is the role of terpenes and what differentiates it from Cannabinoids. By now, it's well established that the Cannabinoid variant THC is responsible for the euphoric and psychoactive boost that's associated with cannabis use while CBD is more geared toward relaxation and medicinal benefits.
Terpenes are primarily aroma causing compounds that help the plants to fend off predators while also attracting pollinators. Although the healing powers of cannabis were thought to be limited to its cannabinoid compounds, research has shown that the combination of terpenes and cannabinoids is essential for optimum benefits whether in medical or private cannabis use. This collaborative effort is referred to as the entourage effect; the coming, and working together of the various compounds inherent in cannabis plants.
Why Are Terpenes Important?
So yeah, they make your weed smell great and give other CBD products great flavours. Is that all? Of course not, terpenes operate and function beyond giving the great smell to Cannabis products, some of which will be considered below.
Benefits And Uses Of Terpenes
One of the major benefits of terpenes is in the provision of alluring smells to cannabis plants and products. However, they also contribute other important features and uses such as;
Relaxation and anti-inflammatory properties
Some terpenes are highly effective against fungi and bacteria, making them an essential ingredient in cleaning agents
Terpenes may also be essential in treating anxiety and depression issues
Terpenes also help in reducing the psychoactive effects of THC, contributing a more therapeutic experience
They have also been found to contribute to mental awareness and help with memory retention.
These benefits and uses cut across various types of terpenes and have been shown to contribute greatly to medicinal treatments.
Benefits Of Terpenes In Essential Oils
A large section of the love and acclaim showered upon essential oils today should be directed at their terpene content. This is because the health and medicinal benefits offered by these essential oils are from the contained terpenes. Asides getting their flavoured smell from terpenes, essential oils also rely on terpenes for their medicinal properties. These oils contain varying levels of terpenes necessary to achieve the desired result.
Terpenes are responsible for the anti-inflammatory and anti-anxiety properties in essential oils, as well as their fungal and bacteria-fighting elements. This significance is due to terpenes being rich in vital properties that are needed for treating microbe and cardiovascular ailments. They are also spasmolytic (helpful in relieving muscle tightness and improving mobility) in nature. Terpenes may thus be regarded as the essential ingredient in essential oils.
Where Are Terpenes Found In The Cannabis Plant?
There are over 100 identifiable variants of terpenes in the cannabis plant, each with its different functions which we shall discuss later. These terpenes are secreted by the same glands that produce the psychoactive THC and medicinal CBD. They operate to give each strain a distinctive smell and are secreted in glandular trichomes in conjunction with photosynthetic action.
Where Is It Found?
The exact location of terpenes in each plant varies. They may sometimes be found on flowers, in the stem or resins of cannabis plants. This is because of the difference in temperature susceptibility. Some terpenes may break down or vaporize at about 15 degrees while others require higher degrees for vaporization. Also, they are produced inside trichomes, which are usually located on leaf surfaces or plant stems.
Why Does The Plant Produce Terpenes?
Cannabis plants produce terpenes to fend off fungal and bacterial bodies from infesting them. The scents from these terpenes also help to keep away insects and herbivores. This is done by giving off smells that are attractive to predators that feed on herbivores. Thus, the primary reason for the production of terpenes is to keep the plant safe and healthy. The flavoured smell which is associated with diverse cannabis strains is a by-product of staying safe and is determined by the composition of terpenes in each plant.
What Are The Prominent Cannabis Terpenes And Their Uses?
As stated above, over a hundred terpene variants have been identified in cannabis plants, with their composition varying from one strain to another. Nonetheless, some terpene variants feature prominently in cannabis strains with diverse functions and health benefits. These prominent variants will now be discussed below:
Myrcene: This is the primary terpene when it comes to cannabis plants taking as much as 65% of terpene make up in some cases. The level of myrcene present in a cannabis plant determines whether it falls into the Indica or Sativa category. Cannabis plants with over 0.5% myrcene are categorized as Indica. Also present in mangoes, this terpene has relaxing and anti-inflammatory properties and is responsible for marijuana's distinctive smell.
Caryophyllene: This terpene is reputed for its anti-anxiety and anti-depressant properties and has a woody smell. It's also found in cinnamon and black pepper. In addition to being anti-depressant and useful in treating anxiety, caryophyllene also offers anti-inflammatory treatments. Some of the strains associated with Caryophyllene include Bubba Kush and Super Silver Haze.
Pinene: Pinene gets its name from the pine tree in which it's mostly found. The terpene has two varieties (alpha and beta) which offer two distinct smells. Pinene helps in treating asthma and also has antiseptic and anti-inflammatory properties. It also features heavily in herbal medicines.
Limonene: This terpene is only second to myrcene in its abundance. Widely known for its citrus scent, it's featured heavily in household cleaning agents and offers antibacterial and antifungal effects. It can also be used for stress relief and mood enhancements. It's also used in food and perfumes.
Terpinolene: This terpene features in cosmetics and soap production. It's usually found in Monterey Cypress oils and helps to repel insects. The smell given off by terpinolene is citrusy and has been shown to curb anxiety and offer significant help in fighting cancerous cells.
Humulene: This is one of the most beneficial terpenes found in cannabis plants. This terpene is found in hops and Sativa strains of cannabis. Featured heavily in beer production, it also has anti-inflammatory and anorectic properties. Humulene is prominent in Chinese herbal medicine and helps with tumours and weight loss.
Linalool: Another important terpene when it comes to medication and healthcare is linalool. With its relaxation and calming effects, this terpene features prominently as a sleeping aid and in stress-relieving drugs. It has antidepressant properties in addition to boosting the immune system and reducing the chances of lung inflammation. Linalool is also used in pesticides due to its insect repelling properties and helps to tone down the psychoactive effects of THC.
Ocimene: Ocimene is found in different plants and herbs such as orchids, mangoes and of course, cannabis. This terpene gives off a sweet-smelling scent that makes it one of the primary components of perfumes and cosmetics. It also has antifungal and anti-inflammatory properties. It also helps to defend the plant from foreign bodies.
Nerolidol: This terpene is majorly used in aromatherapy as it gives off woody and lavender like smell. It's usually used in food flavouring but also has medicinal benefits. Some of its medical uses include fighting off bacterial, parasites and fungi infections as well as being employed as a relaxative.
Bisabolol: Bisabolol is primarily a fragrant terpene that is employed in fragrances and perfumery. The terpene is also used as an analgesic and anti-oxidant. Like most cannabis terpenes, it has anti-fungal and anti-inflammatory properties and is effective in fighting microbes.
Guaiol: This terpene bears similarity to Pinene due to their shared piney scent. Heavily present in cypress pine, it has shown efficacy in medical treatments of syphilis and menstruation challenges. Studies suggest it's also effective against bacterial and fungal infection. Guaiol has also proved effective in treating sore throat and rheumatism, with its medicinal benefits overriding its potent aromatherapy uses.
Where Can You Buy The Best Oils In Canada With High-Intact Terpene?
If you're looking to buy oils, one of the primary features to look out for is the terpene content. This is because the medicinal benefits associated with these oils are actually contained in the terpenes. As such, you should be on the lookout for oils with high intact terpene content. To achieve this, you should consider buying the products online so you can compare them to one another and also read reviews on them. Our products section is filled with high-quality oils with intact terpene content and we've listed some below for you: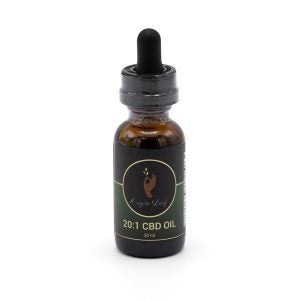 By now, you're probably familiar with the term "entourage effect", which is the coming together of cannabinoid compounds to enhance efficacy. The Origin Leaf Tincture is a full spectrum oil that is rich in terpenes, CBG, CBC and other botanical cannabinoids that work together to achieve the best results. This product is fully organic, not hemp-extracted or genetically modified and subjected to the laboratory test standards of Health Canada. The oil is also available in Indica and Sativa bases.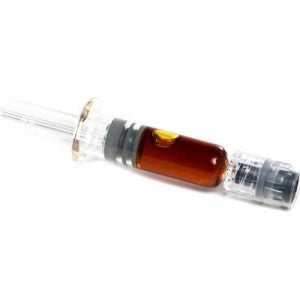 This CO2 oil is filled with high-intact terpene and is extracted from locally grown flowers through the SFE method which preserves the plant's flavour and THC content. The oil is then winterized to remove plant residuals such as chlorophyll and wax to give a pure, plant-derived oil that's free from solvents. Due to the preservation of its THC content and CO2 extraction method, the oil is delicious and highly potent.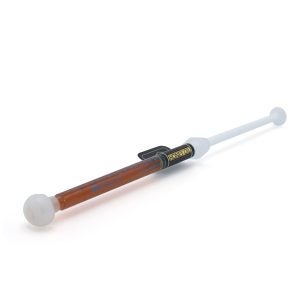 Oro's Honey Oil is made from a single strain in a production method that uses all the plant buds. This helps the oil to retain high-intact terpene content and similar viscosity to honey. It's also winterized to remove chlorophyll and other plant residues to give it a smooth nice burn. The Oro Honey Oil may be ingested orally or consumed by smoking, vaping or with edibles. Dosage should be adhered to and increased, if necessary, by not more than 10mg daily to avoid the risk overdosing. You should refrain from cooking to avoid reducing the product's potency.
We hope that these past minutes have helped paint a broad picture of what terpenes are and a few products that could help you experience the taste and effect in real life, instead of reading it online.
For more oils, head over to our Cannabis oils page.