Table of Contents
Let's face it – you can always tell when someone threw a little love into the creative process. That's why craft cannabis has become so popular. It's everything you like about high-quality cannabis in a conscientious, small-business package.
What is Craft Cannabis?
Sometimes called small-batch cannabis, craft cannabis strains are grown on a smaller scale from mass-produced weed plants and products. As a result, craft cannabis products are produced at lower volumes but with a greater attention to strain quality and, often, environmentally-friendly growing techniques.
It's all about quality over quantity! Whereas commercial products are made to serve as many as possible, the craft is conscious. What matters here is the experience.
Much like is the case with craft beer, artisanal coffees, or specialty wines, the slow-growing process and use of hands-on techniques by growers who care about the outcome results in better all-over quality. 
But it's not all small beans! As the industry evolves, more and more small growers are optimizing their growing techniques to produce at a larger scale and a wider range of strains. So, where a year ago you may have seen one or two craft products in your dispensary's inventory, you may now be seeing almost as many craft options as commercially-grown cannabis products.
Craft Cannabis vs Commercial Cannabis
The main differences between craft cannabis growing and craft cannabis products compared to commercial cannabis are in the growing techniques, quality outcomes, and the distribution. 
The Difference Between Craft Cannabis and Commercial Cannabis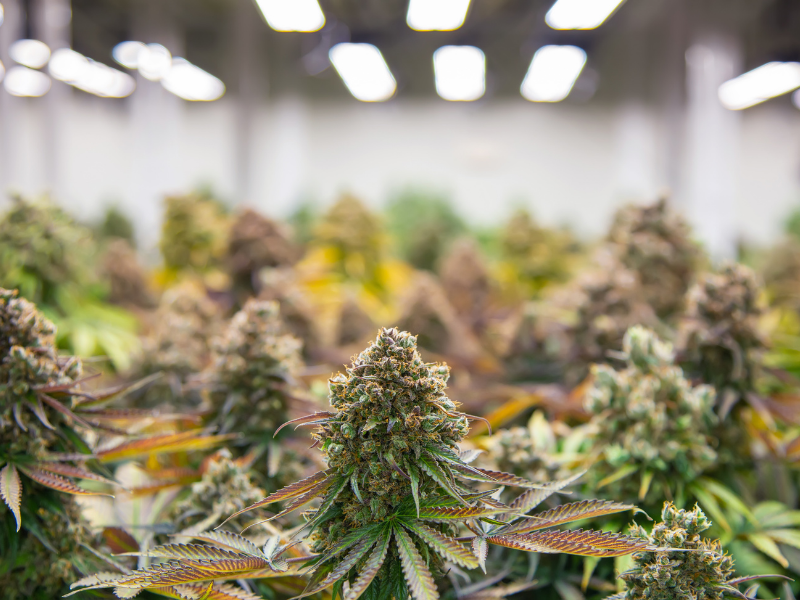 | | |
| --- | --- |
| Craft Cannabis | Commercial Cannabis |
| Small-scale growing | Produced in larger quantities |
| Growers focus on details of the strain | Focus on consistency |
| Hand-trimmed plants | Machine-trimming |
| Higher price point on average | Lower cost on average |
| Time to cultivate and care for strain traits | Often rushed for quick production |
| Organic or environmentally-friendly methods | (Sometimes) Pesticides and chemicals |
| Heavily grass-roots marketing and sales | Supply-chain marketing and distribution |
To break it down, craft cannabis producers are focused on getting each individual plant just right. They're paying attention to detail regarding the aromas, flavours, and effects of the strain. Depending on the brand, larger commercial cannabis companies may be focused more heavily on mass-production of lower-quality plants for faster and cheaper growing, distribution, and pricing.
The Small-Batch cannabis grower practice of trimming buds by hand rather than with automated machinery also adds to the quality and effects of the end result. Hand-trimming and picking the plants helps to preserve the protective trichomes, which contain the plant's precious cannabinoids and terpenes.
Basically, you can likely find commercial cannabis for a lower cost, but craft cannabis brands will always bring undeniable and care-driven quality.

Small-Batch Cannabis Brands and Sustainability
A huge selling point for many craft cannabis brands is the strong focus on sustainability and environmentally friendly growing practices. Here are a few ways that craft cannabis growing hits those enviro-friendly keys.
Hand-trimming retains trichomes, maintaining the natural protective abilities of the plant and requiring less need for chemical pesticides.

Commercial crops can require much more electricity than small-batch growing.

Small-batch growing can spend more time testing organic and living soil methods.

Smaller supply-chain and distribution output = lower carbon footprint.

Human-powered picking over industrial machinery.
In general, craft and artisanal brands pose a much smaller impact on the environment. The lesser environmental effect is based on everything from planning, production, cultivation, inventory, distribution, and marketing. Buying from small-batch growers from your area cuts down on geographical travel impact. All hail the planet-saving little guys!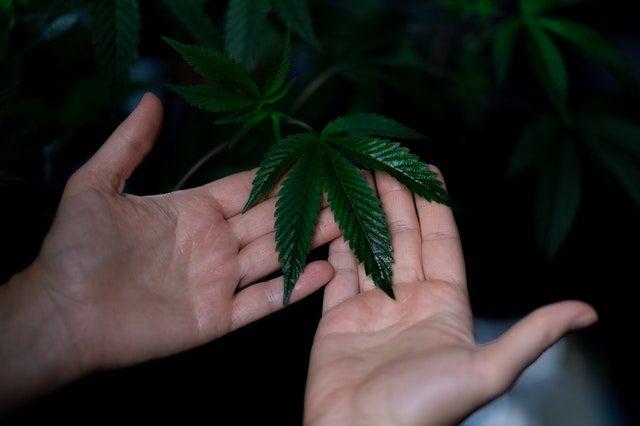 Organic Cannabis Growing
Having more time to focus on growing and cultivation methods, small growers can put a stronger emphasis on organic growing techniques. However, Organic growing – or using living soil methods – can take some trial and error, something the big commercial growers don't have time to do. 
Organic cannabis soil takes time and the help of nature's natural cultivation to develop.
Successful organic cannabis growing requires attention to everything from the soil nutrients to the climate, temperature, humidity, and more. But it's worth it!
The benefits of organic soil cannabis growing include:
Cost-effective growing

Improved effects and flavour profiles of strains

Sustainable method 

Better for the environment

Safer product for consumers
Organic growing is cost-effective for new craft growers as it cuts down on expensive pesticides and chemicals – instead, letting the plants and soil do their natural symbiotic thing. Organic soil is naturally saturated with nutrients and microorganisms that help the plants reach their full potential.
Craft Cannabis and Food
As wine and beer enthusiasts would argue, there's a perfect food pairing for every batch. Taig Rehmel, a craft cannabis grower, shared that one of the next big things in artisanal cannabis is recommended food pairings. 
Pairing craft cannabis and complimentary food allows consumers to elevate their cannabis experience while also satisfying those inevitable munchies in a more intentional way than simply downing a bag of potato chips.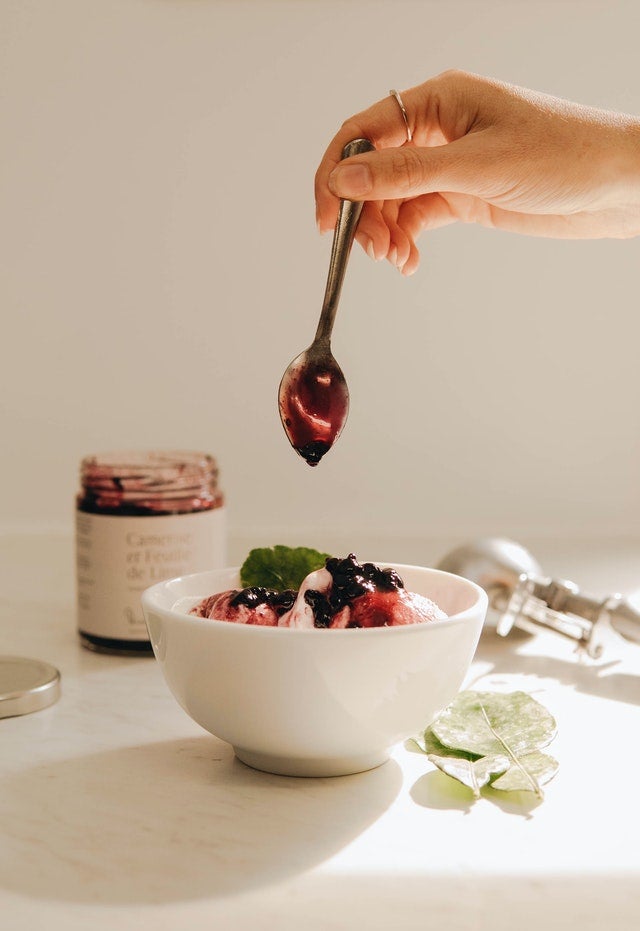 Who is Buying Craft Cannabis?
With the international legalization of weed, cannabis products have generally followed commercial market trends. Branching into varying levels of quality based on consumer budget. Meaning: you can find low-quality cannabis for a lower price point, decent products for mid-range prices, and top-quality strains for top dollar.
But of course, not everyone is out to find the cheapest of the cheap. A study showed that a whopping 86% of Gen Z consumers were willing to pay a premium for higher quality products.
Many cannabis connoisseurs would prefer spending more to get exactly what they want in terms of effects, aromas, and flavour profiles. Modern consumers also most likely care about earth-friendly production methods and low-waste efforts in packaging and distribution.
The Best Craft Cannabis Brands and Products
When it comes to the best craft cannabis products and brands – the answer is subjective. It all depends on what you value in both a brand and a product. Are you all about tasty flavours and powerful aromas? Do you care strongly about zero-waste packaging and carbon-neutral farming?
However, with so many different strains and small growers, consumers can always find something to suit their needs.
Small-Batch Organic Cannabis is available through many online dispensaries like Kootenay Botanicals. We offer a range of strains to suit any taste or desired effect.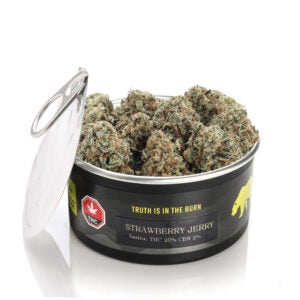 Skookum Tins (Cookies and Cream) – This premium AAAA organic craft cannabis has a 50-50 balance of Sativa and indica. It features soft tones of vanilla, earthy profiles, and creamy caramel. Get ready for some flashes of creativity and euphoria with this trichome-plentiful product. 
Skookum cannabis products are grown by a collective of organic farmers who are highly skilled and passionate about growing incredible weed. From British Columbia, the brand uses living soil and produces all its products in highly controlled environments. 
As the brand says: "Respecting the land, air, sea and the first nations of our west coast, we are proud to offer the fruits of our labour, Skookum Cannabis. – The Truth is in the Burn."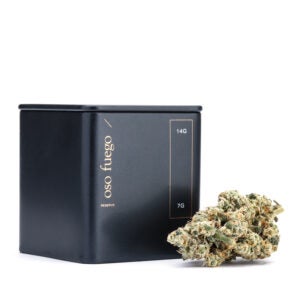 Oso Fuego Tins (Organic Gas Mask) – This AAAA organic craft cannabis is indica-heavy and is considered a potent indica-dominant hybrid. It has consciously-derived aromas of cherry with a dank overtone. Expect uplifting effects followed by cerebral relaxation. Perfect for a pre-sleep ritual.
Oso Fuego craft cannabis is born out of BC, and the growers pride themselves as artists and cultivators in addition to their role as farmers and retailers. To them, it's all about striving for technical mastery and top-shelf quality.
The Hulk Craft Series – A quadruple-A organic craft cannabis, the indica-dominant series is sold in sustainable glass jars. The Hulk has aromas of pine, berry sweetness, and herbal undertones. It's perfect for a couch-lock and dealing with chronic pain and depression.
The Craft Series features products grown in organic living soil and cultivated to optimize their genetic profiles. Their products are small-batch-grown, and the growers always prioritize quality over quantity.
A variety of other premium AAAA weed products (aka the highest grade flowers on the market) are also available from local craft cannabis growers. There are so many different options to sample, and the best part is that you can likely find a grower or brand that's sourced locally to you. What's better than supporting local, these days?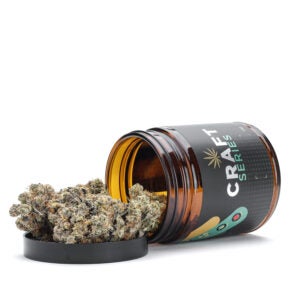 Final Thoughts on the Benefits of Craft Cannabis Products
It almost goes without saying that newer generations love anything home-grown, hand-made, or small-batch-focused. Why wouldn't they?! Other than the potentially higher cost, there are no downsides to supporting artisanal cannabis growers and choosing small-batch products. 
As we leave the days of prohibition in the past, craft growers are also gaining more support from their communities and the national economy. For example,  The Craft Cannabis Association of BC was recently developed to promote and support local artisanal cannabis growers. The group believes that craft cannabis is a positive part of the local economy.
Craft cannabis products are especially great for the real deep-diving cannabis lovers who enjoy trying new flavours, profile spectrums, and specialized effects to get the most out of their cannabis experience.
Add in those environmentally-conscious factors, and we've got a best-seller.
Which of the craft cannabis products listed above have you tried? Were these small-batch, artisanal cannabis strains different from commercial products you've sampled? Check out Kootenay Botanicals online dispensary for even more small-batch-grown cannabis products and locally-sourced buds to discover the fun and sustainable world of craft cannabis.
Sources:
Strategy Online: Craft Cannabis Could Explode in Canada
Green Entrepreneur: Is Craft Cannabis The Next Craft Beer?
Craft Cannabis Association of BC: CraftCannabis.ca