Luckily for a majority of cannabis users, they have never experienced the misfortune of greening out. Those who have previously greened out will know and be able to explain to you how horrible it truly feels. Feelings of paranoia, dizziness, and nausea are just some of the few side effects experienced when over-consuming weed.
With the holidays coming up, we're all looking forward to getting stoned and relaxing. For those of you who overdo the blazing this holiday season and happen to green out, we've got you covered. This entire blog is focused on helping you understand what is going on and how to make the experience less horrid.
So what exactly is greening out on cannabis?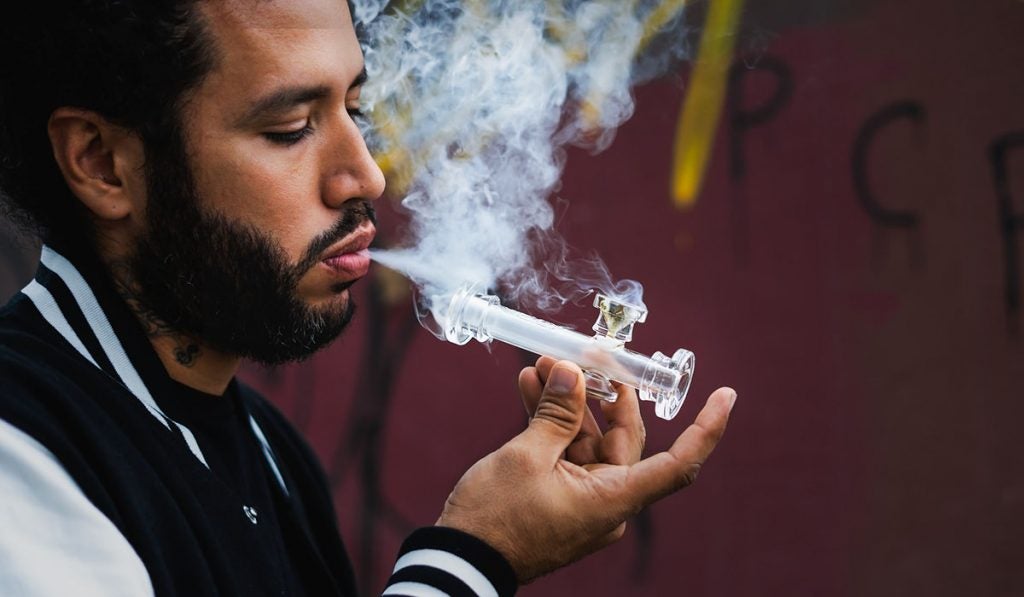 Before going into this subject, we do want you to know that it is physically impossible for someone to die as a result of consuming just cannabis. It may feel as though the worst possible experience in the moment, but in actuality, you will be back to normal once the effects wear off.
A very commonly known fact about cannabis is that you can not overdose on it, but too much of a good thing can turn bad. In terms of cannabis, consuming too much for your body can result in what people call a "marijuana overdose," more commonly known as greening out. Greening out tends only to last a few hours, and the symptoms can decrease by finding a way to relax your body.
If other substances do get mixed with the cannabis, symptoms do get worse. For instance, mixing alcohol with cannabis can have a more significant effect on an individual.
If you do green out, this because the main psychoactive chemicals found in cannabis, Delta-9- tetrahydrocannabinol or THC is most commonly responsible for this effect.
Greening out tends to happen to people who recreationally smoke weed or someone who is experimenting with a much more significant amount than their usual intake.
What does it feel like to green out?
Overdoing the weed can bring out what feels like the world's worst symptoms. Once again, we do want to remind you, you will survive. Many people need this reminder considering the experience can be quite terrifying.
Greening out has the side effects that are equivalent to getting hit with paranoia, nausea, anxiety, and an increased heart rate. Quite an unforgettable feeling that will make hours feel like an eternity.
Most people experience:
Paranoia
Lack of mobility or Heavy Limbs
Increased heart rate
Slurred speech
Chills/ Sweats
Lack of focus/ Disorientation
Nausea
Anxiety
These symptoms can last from 30 minutes to 6 hours. The time of the symptoms varies depending on the person. You should only seek medical attention if you have consumed harder drugs alongside cannabis. If you have strictly just greened out on cannabis, time is all you need.
What is making you feel so sick?
The Cannabinoid receptor in the brain is responsible for processing the THC and the cannabinoids. Anandamide is the neurotransmitter that is responsible for pain, depression, appetite, memory, and much more.
This receptor functions generally functions at a much lesser degree when no THC or cannabinoids are present. Once the THC or cannabinoids get introduced, it is working in overdrive, which is why you begin to feel sick.
How to prevent Greening Out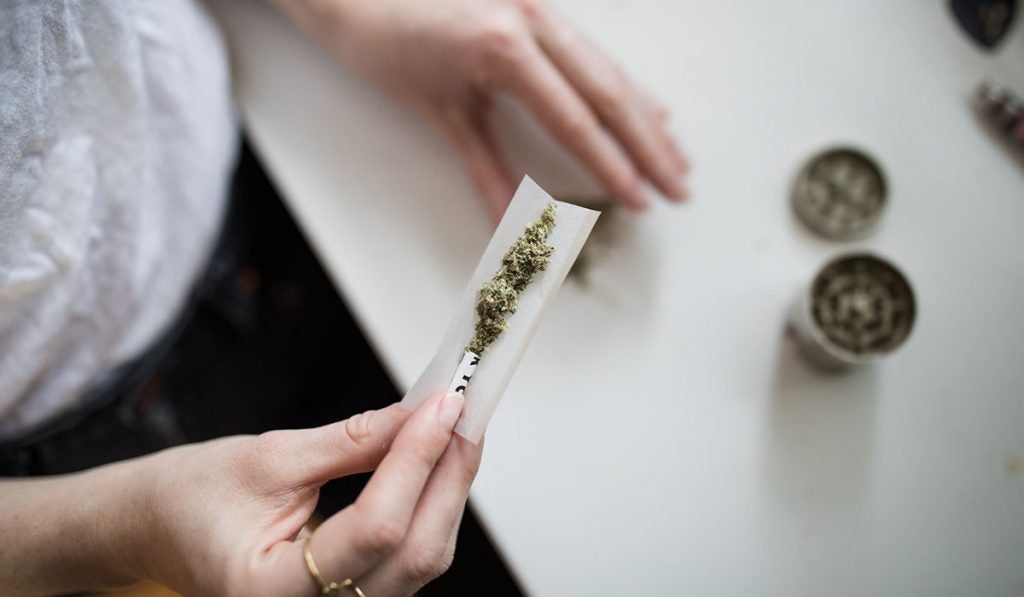 Cannabis and alcohol are quite similar in some respects. A very commonly heard piece of advice is to be hydrated and well-fed. When smoking weed on an empty stomach, your body feels the effects stronger. Similar to alcohol, this rule is quite important to apply before and during the experience.
Being a "lightweight" is equivalent to being able to take a few hits to get high. Do not fall under the peer pressure of others to consume more than your body can handle.
Something that will help keep you accountable is imagining how mortifying it would be to vomit or have a full-blown mental breakdown in front of everyone from over-consuming cannabis. With that engraved into your memory, know your limits, and smoke within it.
Edibles are something to be extremely careful of, especially if it is your first time trying them. Dosage levels are challenging to master if you decide to bake goodies. The onset effects also create an urge to consume more than your body can handle. Our best advice is to give it time before consuming more and make sure that you're safe and hydrated.
Do note that cannabis is not like alcohol in terms of using body weight as a measurement. Bodyweight is not a factor in preventing someone from greening out. Everyone reacts quite differently to cannabis.
What to do if you green out?
If you or a friend are experiencing symptoms of greening out, remember everything will be fine. These feelings will pass, and panicking will only heighten the symptoms. There isn't much that you could do, except create a calm atmosphere.
The best possible way to clam the feelings brought on by over-consuming cannabis is by trying to relax. As lovely as this sounds, this task could be quite complicated for someone who is greening out.
Many people experience paranoia, which can lead them to hear sounds that are not there. Friends can be a reassuring factor with both the fear and anxiety to prevent symptoms from getting worse with reassurance.
Surround yourself with your best pals and create a safe environment for each other. Have a cozy set up with calming lights, your favorite movie playing, or have calming music playing in the background.
We can not stress enough the importance of having water and munchies by your side. Drinking fruit juice is quite beneficial, considering sugar and hydration help the body alleviate the stress factors.
Important note: If someone is vomiting, lie them on their side in the recovery position. If someone is in severe distress, paranoia, or completely sedated, especially if they have combined substances, consider calling emergency services.
The black pepper myth is quite commonly associated with alleviating the symptoms of greening out. Black peppers contain-beta caryophyllene, which is an essential oil used to treat anxiety. Chew on some black pepper, if you do experience things getting out of hand. Black pepper can lower blood sugar levels, so if you are diabetic or hypoglycemic, please steer clear of this method.
A final reminder, you're going to survive this experience; we believe in you. As with anything of this nature, it's best to know how to prevent and resolve the issue before it's present, so we hope you found this insightful. Remember to know your limits and smoke within them, but if you don't, you now know what to do to make this a smoother experience to the process.