Zombie Kush Overview
Looking for a strain that will knock you out this autumn? Look no further than Zombie Kush strain from our friends at Taco Farms. This indica-dominant hybrid is the perfect mix of Sideral (Lavender Kush x Amnesia) and Bubba Kush, giving you the best of both worlds in terms of flavour and effects.
The Zombie Kush experience is like no other. From the first hit, you'll be hit with cerebral rush that is quickly followed by a big appetite stimulation and heavy body-melt effects. The overall effect is one of deep relaxation, making it the perfect strain for lazy autumn evenings. Don't let the name fool you though, this strain is far from mindless – the expertly trimmed and cured buds offer up a musky, dank aroma with notes of earth and fuel, while the taste is full and robust with kushy flavours and a sweet floral finish.
Potent and perfectly named, Zombie Kush is sure to become your new favourite strain this season. So don't wait – grab some while you can!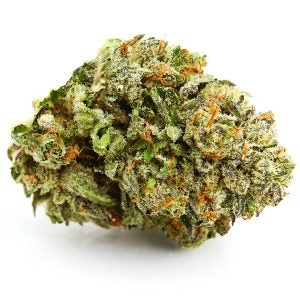 History & lineage
The Zombie Kush comes from two Kush genetics- created by crossing Sideral (Lavender Kush x Amnesia) with Bubba Kush. This is the reason behind its beautiful purple-mauve hues and citrus sweet, pine-berry smell.
Sideral – Sideral cannabis strain is a 60/40 Sativa dominant hybrid by Ripper Seeds. It has fantastic resin content and a flowery, complex flavour. It contains notes of its parent's spiciness and earthiness. This strain is versatile and can be used in the daytime or evening.
Bubba Kush – Bubba Kush cannabis strain is an indica-dominant with a ratio of 95/5 and THC levels reaching a sky-high 27%. This strain, commonly known by its other name Bubblegum Kush, is easily recognizable in the flowering stage by its distinct purple buds. The taste is as sweet and refreshing as bubblegum.
Appearance
If you are already taken aback by the effects of this strain, there is much more. The flavor, color, aroma, and overall bud of this strain are exceptional.
The Zombie Kush buds are a forest green with grape-shaped nuggets, which have seemingly bright purple undertones. Long murky amber hairs cover their surface and tiny matching crystal trichomes peek out from down below making them look like they're ready for your next bong hit!
Flavour & Aromatics Of Zombie Kush
If you're a forest person, in love with the pine and berries, not to mention earthy aromas right after the first rain, you're going to be a fan of this strain.
The flavor of Zombie Kush is a cross between Pine with berry and earthy spice. It has an aroma that's spicy at first but warming up to you after just one inhale, its sweet afterwards followed by citrus flavors lasting into the aftertaste which make this strain really pop!
Medical Properties & Uses Zombie Kush
This hybrid comprises about 80% Indica and 20% Sativa. Sativas are known for their 'head high' – a euphoric effect that is known to help reduce anxiety or stress and boost creativity and focus. Indicas, on the other hand, are associated with full-body effects, like feelings of calmness and deep relaxation. One of the super beneficial properties of this strain is that it reduces insomnia.
Zombie Kush won't have a crazy psychoactive result on you, but it will have you waddling towards your fridge like a zombie with a raging hunger for your favorite snacks.
If you're looking for a strain that will put your mind at ease, Zombie Kush is the perfect choice. This indica boasts long-lasting physical effects and blissful head high to keep users giggling content until munchies strike! You can also expect an easy night's sleep after consuming this cannabis hybrid – all signature qualities of true indicas are here in abundance…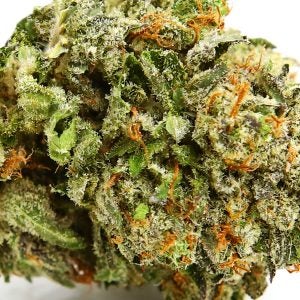 Zombie Kush Reviews
Where To Buy Zombie Kush

There's nothing better than some fresh Zombie Kush; the smell, the taste, it's what makes the experience so great. Check our selection of cannabis including organic & craft flowers. We offer a variety of high-quality flower products, including Indica, Sativa, and Hybrid strains, as well as pre-rolls. For the best of the best, choose our AAAA options.
Sources:
Zombie Kush Marijuana Strain Information & Reviews | AllBud
Zombie Kush Strain | Botany Farms