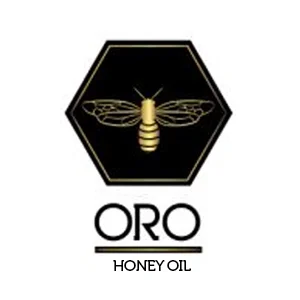 1 gram Syringe - 84.0% THC and 1.8% CBD

0.5 Gram or 1 Gram Cartridge Honey Oil
Oro, or if you come from Spanish speaking territory, you'll know that it hints the bright – green gold. The ancient, sustainable plant-based magic that has so much potential. At Oro, they send high-quality CBD products with a reasonable price tag. The one thing that makes them stand from the crowd is that their prices are somewhat smaller than the ones that the competition has, and therefore, their CBD products are attractive to many people. They say that their products have many benefits. In their catalog, you'll find a variety of products. Roll on topical ointment, full-spectrum tincture, the elixir lavender, and CBD products for pets as well. They say that their products have many benefits – treating pain, lowering inflammation, decreasing seizures, slowing the progression of Alzheimer's, addressing skin issues, just to name a few. What's obvious is that their products come in high, hippie design boxes, and many customers find that impressive. If you want to know more about their company, check their website.