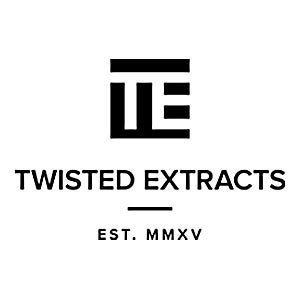 Contents: 1x Jelly per package Dosage: 80MG per package available in THC and 1:1 (THC:CBD)

40:40MG CBD:THC or 80MG THC Please enjoy within 2 weeks of receiving.
At twisted extracts, they nurture a unique relationship with their customers. At the moment when you visit their website, you'll see that they're pretty amazing. The combination of colors and words adds up to the feel that the products they sell make you feel terrific. And they want to make this stand out. They create what they refer to as "kickass" cannabis edibles. They have a wide variety of products ranging anywhere between medical to recreational cannabis use. Their products are always infused, never sprayed, and they come in Sativa, Indica, and CBD options so you can find the strain that's right for you. They control the workflow of their products from the moment they harvest the seeds to the packaging of the final product and delivering it to your address. Their mission is that they make people aware of cannabis use and how many benefits it can bring to their lifestyle. They also have a blog where people share their experiences with cannabis-related stuff, and thus they made a community that is very positive and encouraging. It's a pleasure to be a part of something similar, and if you want an outstanding provider that stands for benefits of cannabis use and spread the word across the world, then you should check them out and see why their products are excellent. They also offer educational seminars so you can learn more about cannabis benefits. It's a perfect way to get into the cannabis usage realm if you don't have any prior experience.