Table of Contents
Not only is weed beginning to be available widely everywhere, it seems that cannabis is finding its way into the bedroom too!
In recent years, there has been plenty of interest in using cannabis in the bedroom and the legalization of pot throughout many nations across the globe has ignited the sale of many cannabis-infused products, including cannabis lubricants and coconut oil.
But what if you want to keep it simple and rely on your regular toke to get the engines revving? Are there specific strains that can increase your libido, heightening your sexual sensations?
The key in this is that cannabis use for sex starts with a personal journey; it is intimate and largely dependent on circumstances.
Chances are, if you are feeling anxious and uncomfortable before you use cannabis, then you could exacerbate those feelings.
Work on feeling comfortable in your body and sexuality, and then allow cannabis to enhance that confidence.
Is there a set strain to turn to when you want to spice things up a bit in the bedroom? Definitely! Here are a few of those fan favourites:
The Best Strains for Female Arousal: The Ultimate Guide
White Sumo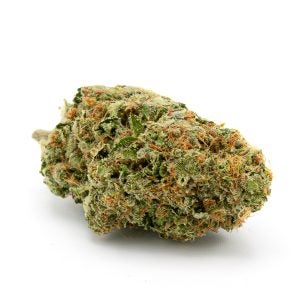 White Sumo is a strain brought to us from the growers over at Skookum Cannabis. Being a softly Sativa dominant hybrid, the White Sumo is a favourite amongst those looking for some gentle relaxation but still want their senses stimulated. There are many strains that can spice up the bedroom, and most of them will be a balanced hybrid. But what about your other senses?
You can expect to be seduced by the sweet and fresh taste of this strain. The flavors are filled with pine, earthiness, and a tart citrus aroma. The White Sumo's bud itself is a beautiful blend of bright lime buds coated with bright amber pistils, sparkling with a thick layer of trichomes. Users often report a bright, energetic high, inspiring creativity, and a euphoric sensation that usually melts you into physical relaxation.
Blue Cake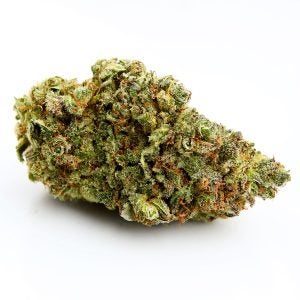 If you are seeking a tasty titbit to spice things up, then Blue Cake could be right up your alley. The strain is an Indica dominant cross between two of the most celebrated strains, the more contemporary Wedding Cake and an all-time favorite Blueberry.
Blue Cake's effects are typically calming while enhancing creative focus – perfect for exploring sensuality. Blue Cake is celebrated as a strain that helps ease depression, stimulate your appetite, and manage anxiety.
Grease Monkey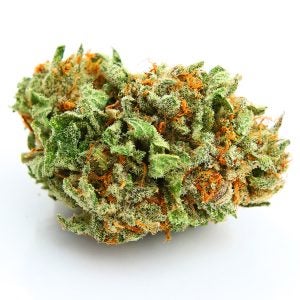 Ah, another Indica dominant strain bred from two strains well-known for their excellent genetic profile. Grease monkey is a creative cross between Gorilla Glue #4 and Cookies & Cream. Both parent strains are filled with tasty terpenes, making Grease Monkey a delicious strain with THC that ranges from 23% – 27%.
Being predominantly Indica, Grease Monkey nugs offer a slow onset, with your head getting hit with a gentle euphoria that eases your physical body into complete mental ease. This strain could be good for getting out of your head and into your physical senses, as it could help melt mental tension away into a relaxed, euphoric state.
Purple God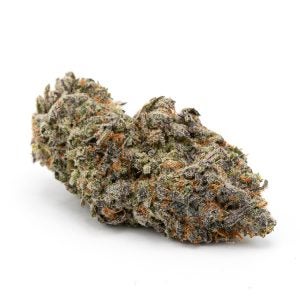 With a name like Purple God, it is no surprise that this cross between Hawaiian and Purple Skunk makes it onto our list for aphrodisiac-type strains. Purple God is an Indica dominant strain that offers subtle sweet hints of cream and earthy aroma, with a slight onset of fuel.
It's a trichome rich delight, allowing your body and mind to rest and relax as your mental tensions ease, meanwhile adding more to connect you to your present surroundings.
Lime OG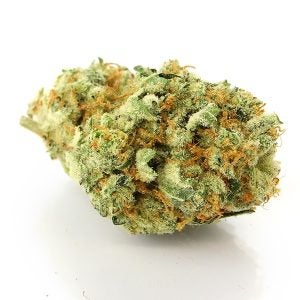 Lime OG, aka Lime Kush, is a heavy-hitting Indica dominant cannabis strain that is the result of an OG Kush crossed with a mysterious strain. The unknown Indica parent allows the strain to have a sweet lime scent that is followed by an earthy pine to keep your tastebuds happy.
Lime OG starts off with uplifting effects, slowly giving way to a calm and relaxed state of mind – if you are, of course.
Black Diamond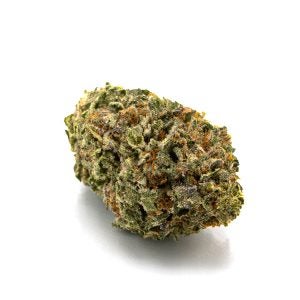 Black Diamond is an Indica dominant hybrid that was crafted using one of the all-time favorites, Blackberry, and Diamond OG, and is a rare, clone-only strain. The high is strong, sedative, and leads your mind into a calm and lucid state.
Black Diamond can be a social strain, inspiring creative conversations before giving way to the Indica-typical full-body relaxation state.
Bubba Kush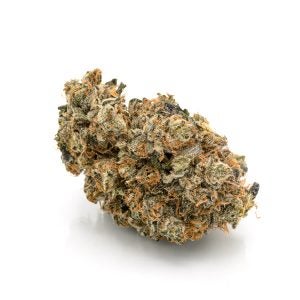 Few who are familiar with the cannabis industry haven't heard of the Bubba Kush strain. Bubba Kush is an all-time great, and its dark, forest green nugs are often coated in a thick layer of juicy trichomes. Bubba Kush offers deep physical relaxation and may leave the entire body in a fully relaxed state.
Amnezia Haze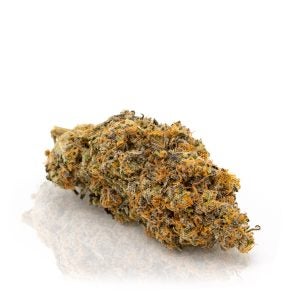 One of the few Sativa leaning strains on this list, Amnezia Haze, has been enjoying popularity amongst cannabis enthusiasts for several years, especially in the European areas. Its popularity doesn't come as a surprise. It boasts a genetic heritage that is tough to argue with, composed of a few landrace strains such as Thai, Afghani, and Hawaiian.
Amnesia Haze typically hits hard with an initial burst to the cerebral, with creative surges and euphoria. The strain is also often used to help with concentration difficulties and stress.
CB Dream
CB Dream is an ideal strain for THC sensitive users. The CB Dream strain was bred from Blue Dream and Original Kush, making it an 80% Indica hybrid. The strain boasts a THC: CBD rating of 1:1 and is used throughout the medical marijuana community.
Mandarin Cookies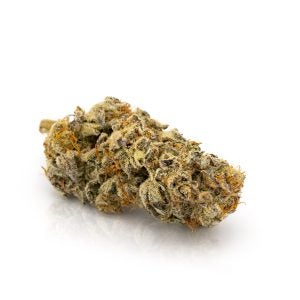 Mandarin Cookies is a Sativa dominant hybrid that was created from the Cookies and Mandarin Sunset strain. This Sativa dominant strain is known for its pungent aroma, blending earthy and kush flavors.
The effects are typically instantaneous, with a high that starts in the head, uplifting and inspiring energy, before it winds down into a full-body relaxation.
Other CBD Products to Spice up your Sex Life
Are you looking for a different method to make use of cannabis between the sheets? Try these CBD products to enhance up your sex life. Whether you are rolling solo or having fun with a partner, these products are great for setting the mood or jumping on the self-love train.
Miss Envy – Canna Sutra Massage Oil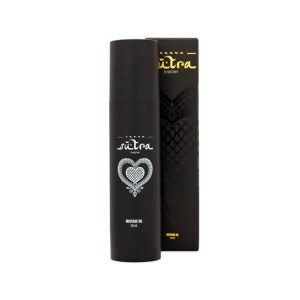 Miss Envy's Canna-sutra massage oil is 100% organic cannabis-infused oil that contains 300mg of THC per bottle and is designed to penetrate the skin, leaving the muscles feeling soft, supple, and soothed.
Miss Envy – Canna Sutra Personal Lubricant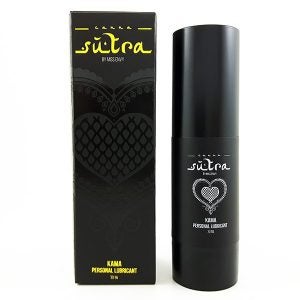 The Canna Sutra Personal Lubricant is an excellent addition to your bedroom. Personal lubricant is an intimate product, and Miss Envy's lubricant is 100% organic and a safe way to reach a higher level of intimacy. The Canna Sutra personal lubricant offers 420mg of THC per bottle, and it could double up as a natural male enhancement, prolong stamina, and offers pleasurable stimulation.
The Science Behind Female Arousal & Cannabis
Gynecologist Becky Lynn's 2019 study is one of the largest studies, involving approximately 400 women completing an anonymous questionnaire. The study revealed that 147 women who use cannabis before sex reported enhancing sex drive. And that's not all; the odds of having a satisfactory orgasm was doubled.
Lynn's survey is a more recent one; could we pin it down to simply great advertising in the blossoming industry of marijuana?
If we take a small step back in time, we see that cannabis was popular amongst women looking to connect to their sexuality long before the hip new cannabis industry. In 1972, the Nation Commission on Marihuana and Drugs reported they had found an increase of sexual desire amongst 44% of cannabis users. A decade later, in 1982, a survey revealed that female regular marijuana users were convinced that their sensuality and ability to experience sexual pleasure and stimulation was enhanced when using cannabis. The same survey published that two-thirds of the participating women experienced enhanced orgasms.
Do these surveys tell us why or how cannabis enhances the libido? No. But what it does tell us is that women are using cannabis to spice up their sex life.
Males have a variety of pharmacological options for the dreaded erectile dysfunction, as well as several federally regulated products to help with lowered libido and functional issues. Women, on the other hand, have just two federally regulated products to help with similar problems. But you may want to read honest reviews about them before you give the federally-approved stamped products a whirl. It seems women are looking out for themselves and are curious about using cannabis to enhance their sexuality.
Scientific investigation into cannabis and its use to enhance female libido is limited at best. But, interest is increasing – just take a look at the recent surge of cannabis-related sex products.
The limited studies that have been done indicate several ways cannabis could be a rejuvenator for arousal. But because of federal restrictions, there is a lack of human-based clinical trials and studies. However, rats and rodents are often used before a human being is introduced into testing, and studies in the 70' and '80s show that THC in female rats stimulated pre-copulatory vocalizations, i.e., the females began to solicit sexual activity from the male rats. But why rats? Rats are known to have predictive validity, according to neuroscientist Jim Pfaus, who specializes in female sexual response.
Pfaus also suggests that cannabis can also improve arousal, which could lead to a higher number of more satisfying orgasms.
More scientific data from human clinical trials are needed, but, for now, we see scientists uncovering the following data:
There could also be a connection between how cannabis interacts with the release of serotonin, dopamine, and the regulation of neurotransmitters.
Another characteristic is that cannabis is known to dilate the blood vessels located in the reproductive tract – helping to enhance sensitivity around areas such as the clitoris.
Animal research shows that when the CB1 is stimulated after cannabis is introduced to the body system, the CB1 receptor delays ejaculation, which could cause people to enjoy their sexual encounter just that little bit extra.
Since cannabis can increase blood flow and help to open blood vessels, due to it being a vasodilator, the cannabinoid receptors located throughout the nerve pathways and even the skin are directly affected. Feelings such as fear, anxiety, and even memory can all be affected due to cannabis's interaction with our body's cannabinoid system.
Studies involving functional magnetic resonance show that areas connected to sexual activity are heightened even more with the introduction of cannabis.
Which Is Better: Indica, Sativa, or Hybrid?
Is there a right or wrong strain for sex?
Most certainly not. However, the strains above are some that can be more sexually stimulating than others. A heavy Indica, for example, with a cannabinoid and terpene profile that stunts the physical body and sends you into a couchlock, may not be a smart choice.
But an Indica dominant hybrid that eases physical tension without couch locking you? Now that could be perfect.
Cannabis and Sex: Tips and Watchouts
Safe Dosage
There are no official dosing guidelines, but if you'd rather be safe than sorry (highly advisable), then you may want to start low and go slow.
The delivery method of your choice will have an effect on the time it takes for the effects to kick in, as well as the dosage required. For rapid action, inhalation and tinctures under the tongue work well. Remember that edibles can pack a more powerful punch but can take longer to kick in.
Things To Consider
Cannabis can interact differently for different people, so one positive experience won't necessarily be what you experience; luckily, the same is true for the opposite.
Stay hydrated! Keep water on hand, and you may want to keep lubricant within reach, just in case.
First time using cannabis during sex? You probably aren't alone. On that note, you might want to try it alone first. Using cannabis during solo sex can help you identify whether its something you respond well to or not before you dive in with a partner (and can help you prepare if there are any side effects that aren't exactly sexy)
Safety Precautions
Remember, cannabis can be psychoactive – and as such, can affect people differently. If you are new to cannabis, there is an unofficial golden rule; take it easy. And by that, we don't mean kick back and relax (which you could do, regardless). What we are referring to is to follow the "start low and go slow" guide. This is one safety precaution you can take before delving into your canna-sexual practice.
Always make sure you are using appropriate protection.
Set clear boundaries; consent and communication are two key aspects of a healthy sexual encounter.
While there is no conclusive scientific data as to exactly how cannabis could contribute to greater sex, we do see how cannabis can be used in the physiological context. And while there are a growing number of studies and surveys to suggest why; people don't seem to be waiting for clinical trials, the increase of cannabis use for sex has shown us just that. There are many different cannabis strains available, and some are more conducive to stirring arousal than others.
If you're ready to try cannabis to spice up your bedroom life, then choose one of the strains above and see which one gets your engine revving full throttle!