We know smoking weed helps ease discomfort and reduce swelling.
The cannabinoids work through several receptors, not just the endocannabinoid system, to regulate pain and control inflammation.
With weed's therapeutic effects, you'd think that smoking weed may be able to help patients who've just undergone LASIK surgery, right?
But this isn't the case with LASIK surgery though. Smoking marijuana after LASIK is actually not recommended.
Not only can it worsen post-surgery symptoms, but it can even slow down the healing process.
So, what happens if you consume cannabis immediately after having your LASIK surgery?
Are there other ways to consume weed safely without affecting your healing process?
Side-Effects of Smoking Weed After LASIK
As you may know, LASIK is a common type of surgery that corrects vision problems. With a successful LASIK surgery, you're probably excited to no longer have to wear contact lenses or even corrective eyeglasses.
Common side effects of LASIK include dry eyes, light sensitivity, and red, itchy eyes. It's also common to develop vision fluctuations since there's some swelling in the eyes soon after surgery.
Now, smoking weed amplifies some of these LASIK post-surgery side effects.
Dry Eyes
Remember that one of the side effects of weed is dry eyes. It decreases tear production when it activates the CB1 receptors found in the lacrimal duct.
If you smoke weed soon after the surgery, the cannabinoids could exacerbate the dry eye symptom associated with LASIK and make it really uncomfortable for you.
Irritated Eyes
Your eyes, after LASIK surgery, are still pretty sensitive. Bright lights, light breeze, and even temperature changes can easily cause eye pain and discomfort.
Weed may be a pain-killer of sorts and may help with the discomfort, but if you smoke weed soon after LASIK surgery, the smoke can irritate the eyes and make it more sensitive to external factors.
Moreover, because of weed's pain-reducing effects, smoking weed could even cause a temporary desensitization of the cornea, resulting in decreased blinking. This, in turn, causes more eye dryness, which can further irritate the eyes.
Infection Risk
Reduced blinking, eye dryness, and eye irritation — all these increase your risk of developing an eye infection.
An eye infection will further slow down your healing process. It can also result in problems such as increased eye pain and sensitivity to light.
It can even result in complications like vision problems, including vision loss.
When Can You Smoke Weed After LASIK Surgery?
The eye discomfort and eye redness caused by LASIK surgery typically go away after about a week.
The eye dryness, however, usually lasts for a couple of weeks. Some patients even report eye dryness for more than a month.
Doctors recommend stopping smoking weed at least four to six weeks after your eye surgery to allow the cornea to heal properly and healthily.
Even if you no longer feel some dryness of the eyes, it's still best that you avoid smoking weed until your eye doctor cleared you.
LASIK surgery may be a simple, outpatient procedure, but you still need to take care of your eyes to avoid complications.
When Can You Consume Smokeless Cannabis After LASIK?
Smokeless cannabis like sublingual, ingestible, and topical products are healthier choices compared to smoking weed.
These products, after all, don't involve the combustion of leaves and paper, the byproducts of which are harmful to our health.
Although the methods of administration, the onset of effects, and the duration of effects differ, these smokeless weed products all offer health benefits.
Because smokeless weed is a healthier option, would it be safe to consume them soon after having your LASIK surgery?
Again, the answer is no.
Regardless of the form of the smokeless weed, even if it only contains CBD isolates, it can still cause some eye dryness that can further irritate your post-LASIK side effects.
THC is known to reduce tear production when it stimulates the CB1 receptors found in the lacrimal gland. CBD, the non-psychoactive cannabinoid, also has the same effect.
So, if you're thinking of consuming even smokeless weed after your LASIK surgery, think again. These products can still cause eye dryness.
To be safe, wait at least four to six weeks before consuming weed again. Of note, full recovery after a LASIK surgery can take between three and six months.
Before consuming weed, we recommend that you visit your doctor first and ask for his expert opinion on when to smoke weed again.
More importantly, you also have to do your part to heal faster.
So, get plenty of rest, eat healthier foods, and drink plenty of water. Do not rub your eyes or apply any pressure to them since it can affect the corneal flaps and cause more complications. You should also wear protective glasses to protect your eyes when going out.
Follow your doctor's instructions as well, especially when it comes to your prescription medications and the use of artificial tears.
More importantly, rest your eyes as much as possible. This includes avoiding watching too much TV, using your phone or computer, and even reading.
Smokeless Weed — The Best Ways To Consume Weed After LASIK
Let's say your doctor already cleared you, should you immediately start smoking weed again?
Remember, full recovery can take anywhere from three to six months, so even if your doctor already cleared you, you still have to take it slow.
If you're still experiencing some eye dryness and discomfort, then it's best to avoid any weed products until the symptoms clear up.
If you feel ready to consume weed again, then we suggest starting with smokeless weed since it doesn't produce any smoke that can irritate the eyes.
Some of the best ways to consume weed after LASIK surgery include:
Edibles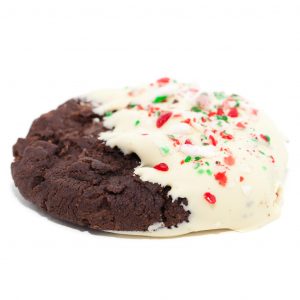 Edibles are pretty versatile. It can be used recreationally and medicinally.
You'll also find different forms of weed edibles — from candies and gummies to chocolates and even brownies.
Pros: It's discreet and convenient, and its effects last longer since the cannabinoids stay in the system longer.
Cons: It'll take about 30 minutes to an hour before you start feeling its effects. Edibles are also harder to dose.
How To Take: For edibles, we suggest dividing the piece into smaller pieces, especially if you're new to this type of cannabis product. This lets you control the dosage.
Weed Edible Options:
Oil And Tinctures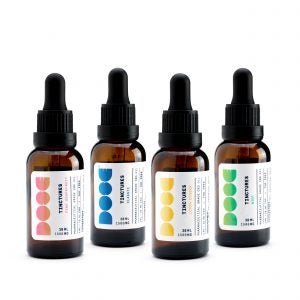 Oils and tinctures are usually placed under the tongue. But if you don't like the grassy flavour and aroma of oils and tinctures, then you can add a few drops to your dishes.
Pros: They're easy to use. Compared to edibles, they're also easier to dose. Weed oils and tinctures are also pretty fast-acting. You can feel the effects in just under 15 minutes.
Cons: They're not as discreet as edibles, and they also have a grassy aroma and flavour.
How To Take: To use as a sublingual, place one full dropper under the tongue. But if you're new to sublingual oil and tincture, then we suggest taking half a dropper (or even a quarter) at first. Assess your body's response to it and adjust accordingly.
Cannabis Oils And Tinctures Options:
Lotions And Topical Applications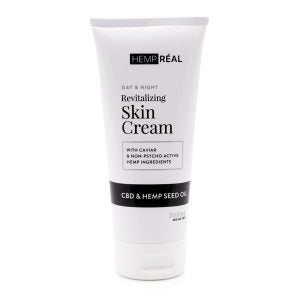 Lotions and topical applications are best used for skin problems as well as joint and muscle aches and pain. These can be applied over the affected area, and they can help relieve pain, swelling, and even itching.
Pros: It's a discreet way of using cannabis products for localized discomfort. You only have to apply the product over the problematic area.
Applying cannabis-infused lotion also helps support healthy skin. It keeps moisture in and reduces the effects of free radicals on skin cells.
Cons: Lotions and topicals are only applied over localized areas like the back, joints, and muscles. They have no widespread effect on chronic health problems like fatigue and body weakness.
But you can also use topicals together with the other forms of smokeless cannabis products though for a whole-body effect.
How To Use: Before using cannabis topicals, wash the area thoroughly with soap and clean water first and then pat dry with a clean towel. Clean skin makes it easier for the skin cells to absorb the cannabinoids. Once done, apply a generous amount onto the affected area.
Weed Lotions and Topical Applications:
Pills, Capsules, And Tablets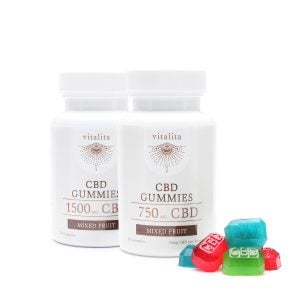 The best way to take cannabis pills, capsules, or tablets is with food, especially foods rich in good fats like olive oil, fatty fish, and nuts. These help proper absorption of the cannabinoids.
Pros: These forms offer a discreet way of taking CBD. They're also easy to use, durable, and can be split if you need to control the doses.
Cons: You lose some bioavailability since these have to pass through the abdomen and the liver. This, in a way, also reduces their potency. So, to help the cells absorb them better, you have to take them on a full stomach.
How To Take: Just pop one in and drink with water. It's best taken on a full stomach.
Weed Pills, Capsules, And Tablet Option:
Final Thoughts
Is smoking weed after LASIK surgery okay?
Experts say it's not.
Weed has properties that can worsen post-LASIK side effects.
But once you've recovered and your doctor has given you the go signal, then you may start with smokeless weed at first to reduce eye irritation caused by smoking weed.
The smokeless cannabis products we've listed are only a few in our collection, but they are some of our best sellers.
When you visit our online cannabis shop, you'll have more selection to choose from. The brands we carry are some of the best in Canada and are known for their premium-grade products.
Has your doctor already cleared you? Ready for your first smokeless weed after LASIK surgery?
Then go ahead and place your order and if you're within certain areas, then we can deliver you within the same-day or close to.