People have smoked weed for as long as humankind has cultivated the plant. The smoking process has a range of benefits and uses, ranging from recreational fun to medicinal purposes. The last decade, though, has seen a challenge to the traditional way of smoking weed.
Vaping is a popular alternative to smoking blunts. According to the BBC, the number of vapers has grown from seven million in 2011 to more than 41 million today. Experts expect that figure to exceed 55 million by 2021.
Currently, the United States is the largest producer of vaping products. The country makes more than seven billion dollars a year in vaping products followed by the United Kingdom, France, Germany, and China. To better understand this phenomenon, this article will take a more in-depth look at what is causing this recent trend.
What is Vaping?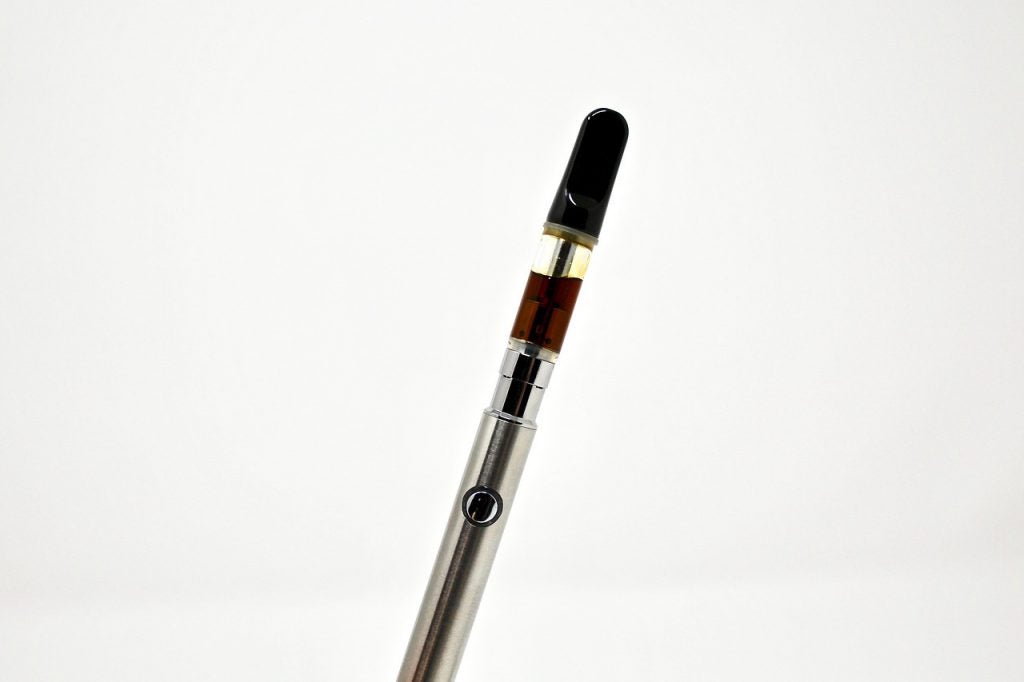 Vaping is the modern evolution of smoking. Vaping is the process of inhaling and exhaling the aerosol of a vaporizer or an e-cigarette. The vaporizer can contain traditional or flavored vapes, such as tutti frutti, mango, and mint, which provide similar properties and chemicals to that of regular tobacco.
The process of vaporization works by heating a dry herb in a central tank. As the temperature inside the device rises, it produces weed vape. The vapours are what users inhale through the mouthpiece or bag.
Vaping has skyrocketed in popularity since the introduction of the e-cigarettes to the mass market in 2007. Vaporizers are sleek, portable, and discreet devices that are especially popular among younger users. They also don't come with the smell or stigma associated with traditional smoking.
Is Vaping Better Than Smoking?
To vape or not to vape? That is the question. When it comes to choosing to smoke vs. vaping cannabis, calling one or the other is subjective to each individual. Each has distinctive pros and cons, which is why we broke down the essential factors to consider when selecting between the two.
Cost
No scientific studies have analyzed the costs of smoking vs. vaping weed. That is anecdotal evidence, though, that suggest vaping is significantly cheaper. According to one cannabis expert, vaping weed costs roughly $310 per year compared to $638 for traditional smoking.
There a couple of reasons why vaping may be cheaper. For starters, vapors are a more concentrated source of cannabinoids. One study found that vaporizers have a concentration that is 80 percent higher than regular smoke. 
Furthermore, users have significantly more control of volume with vaporizers. They can toggle the heat on and off or to a specific temperature. The same is not possible with an active flame at the end of a joint.
Vaporizers can cost as little as five dollars, though there are several components users must have to continue vaping. That includes the battery, coil, juice, and a charger. That said, vaping does not require some of the typical expenses of smoking, such as papers, lighters, or matches.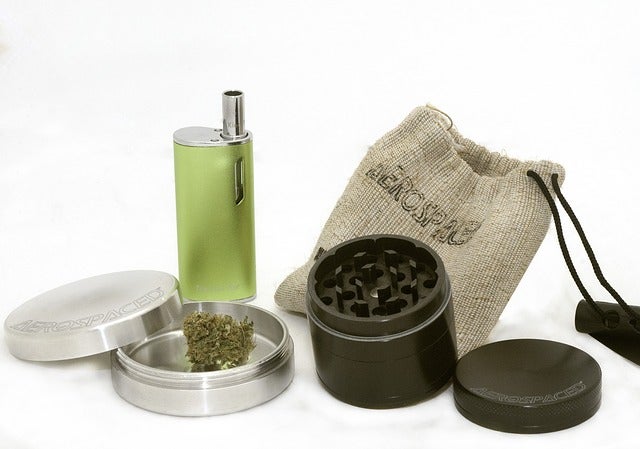 Effectiveness
As mentioned above, the concentration of cannabinoids from vaping is noticeably higher than in smoking. That means users will get more bang for their buck each time they vape. There are also studies from Johns Hopkins Bayview Medical Center backing up these claims. 
Researchers had people vape and smoke cannabis with 25 milligrams of THC. The people who vaped scored the strength of the weed as a 77.5 out of 100m. Users who smoked self-reported a score of 66.4.
The researchers also saw the effectiveness of vaping in patients' blood work after they ingested 10 milligrams of THC. Ten minutes after vaping, users had 7.5 nanograms of THC per milliliter in the blood compared to 3.8 nanograms for smokers. That figure rose to 14.4 nanograms and 10.2 nanograms, respectively, when the researchers raised the dosage to 25 milligrams of THC.
Effects
For starters, vaping limits users' exposure to some harmful carcinogens and toxic chemicals. That is because vapers do not have to expose themselves directly to an open flame. Some studies estimate that vaping is 95 percent less harmful than smoking.
Vaping also allows for a clean taste. The lack of carcinogens lets users detect specific notes and flavors in the weed. Of course, the difference in consumption also leads to a different type of high.
While vaping packs a stronger pound for pound punch, smoking has a more severe effect on the body. It is unclear why this is, but it may be because the vapes are "cleaner," which allows for a "clear" high. Therefore, people that vape is more likely to feel a crisp sense of energy and stimulation compared to smoking cannabis.
Other Considerations
Cost, effectiveness, and the effects of each method are worth the foremost consideration. There are plenty of other reasons that might sway you to one side or the other. Here is a list of the pros and cons of vaping and how it comes to smoking.
Pros of Vaping:
More control over temperature: vaporizers come with adjustable heat settings
Safety: using a vaporizer for weed is safer in that it does not require an open flame
Discreet: vaping devices are small, compact, odorless, and portable
Cons of Vaping:
More overall work: vaporizers require a plug for charging as well as regular maintenance to sustain performance
Extra parts: you will need a grinder to produce vapes properly
More dramatic learning curve: vaping is not as easy as lighting and puffing. Users need the right grind, packing, and settings to ensure the best possible results.
When to Smoke?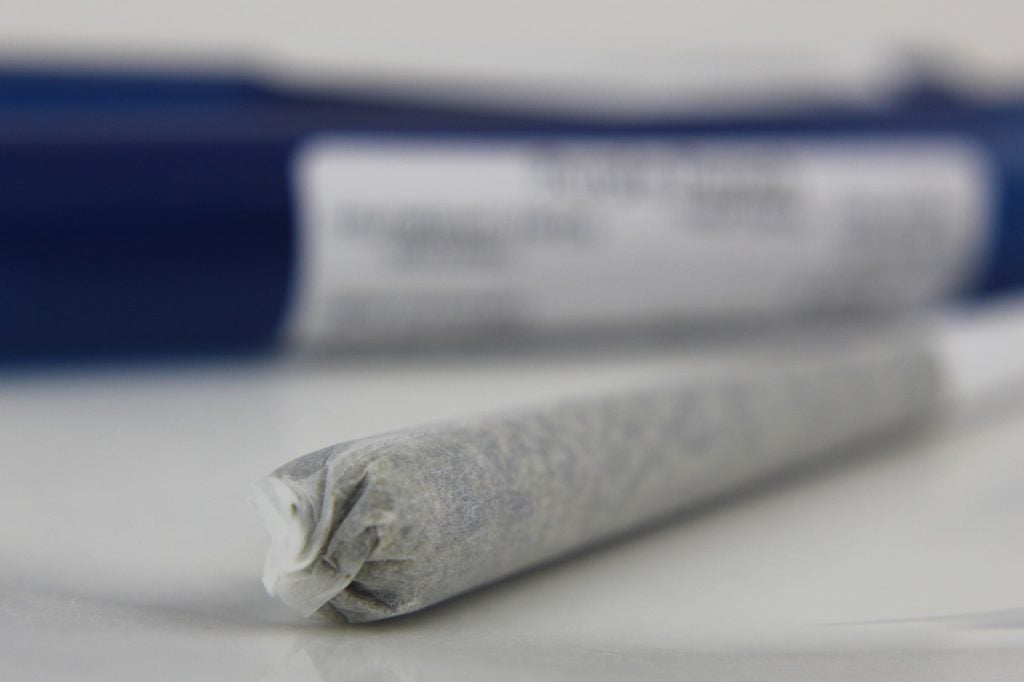 While smoking and vaping are similar, they each come with distinct pros and cons. Depending on the potency of cannabis, your preferences, and budget, these factors may swing you to one side or the other. For instance, the effects of smoking weed are significantly more intense than their vaping counterpart.
Smoking is also low maintenance compared to vaping. Users do not have to worry about cleaning pipes and bowls or replace batteries. While smoking may be more expensive in the long run, it does not require upfront costs. The simplicity of a joint also makes traditional smoking a smoother learning curve to conquer for beginners. Using a pipe is also an easy way to consume cannabis through smoking, even take it to the next level by learning how to smoke hash in a pipe.
People that enjoy smoking over vaping might also enjoy the traditional aspect. Smoking weed is something that humans have done for many centuries. A vaporizer cannot match the retro nature of a good joint.
Finally, smoking may be the operative option if flavors are not that important to you. That is because the terpenes, which are responsible for giving each cannabis strain their unique smell, get burned up at high temperatures. Therefore, smoking makes it more challenging to detect any nuances in aroma or taste.
When to Vape?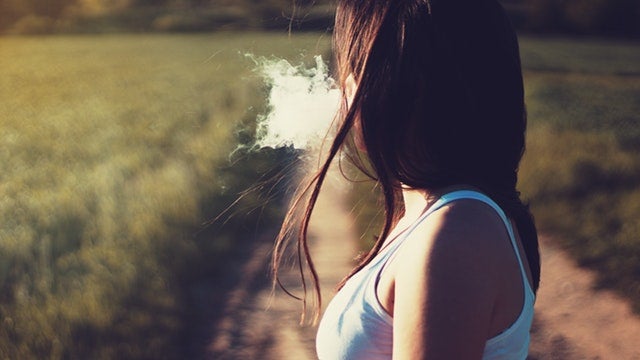 The effects of vaping cannabis are not necessarily better or worse than smoking. They are just different. People that want a "cleaner" high will often opt for vaping cannabis because the vaporizer provides a less toxic stream of vapes.
If you are particularly health-conscious, vaporizing may be the way to go. The cleanness of the experience means users are less likely to inhale carcinogens. This attribute is due in large part to the contained heat source as opposed to the open flame on a blunt.
Vaping also gives users significantly more control. Foremost, people can customize their vaporizers so that they can cultivate the perfect vaping experience. That can include personalized tanks, grinders, and oils.
Vapers also have an endless selection when it comes to the flavors of weed. People can go for traditional tobacco or menthol tastes or flavor profiles as diverse as donuts, mangos, and watermelons. Vape Wild, which sells e-juices, has more than 150 different flavors alone.
Furthermore, vaping provides infinitely more control over the experience. For instance, users can control the temperature of the vaporizer with the click of a single button. That way, they can pace themselves or toggle the potency to their needs.
Finally, vaping is more discreet. The plastic and metal vaporizers are easy to transport and operate. The closed system also prevents users from leaving the scent of marijuana on their skin or clothing. If you want to keep your cannabis consumption on the down low, vaping makes the process pain-free compared to traditional smoking.
Conclusion
Smoking weed has long been the most popular way for people to enjoy cannabis. The advent of vaping technology now gives smokers a different approach to savor their strains. While we aren't saying that one way is better than the other, there are marked benefits and drawbacks to each method.
Perhaps the most applying feature of vaping is the cleanness of the smoking process. The separation of mouth and open flame dramatically limits the inhalation of potentially toxic chemicals. While the method isn't foolproof, at least it provides an alternative to the traditional options.
If you have never vaped or vice versa, we encourage you to see how the other half lives. That way, you can experience for yourself the differences in effectiveness, ease of use, and taste. Once you try vaping or smoking traditional blunts, you might find the process so enjoyable that you find it challenging to go back to your original ways. Contact us at Kootenay Botanicals shop for more information.