Do you want to enjoy the benefits of cannabis but wish to avoid the drawbacks linked with smoking marijuana? You'll want to know about how to make pot butter.
Cannabutter or marijuana butter has become one of the most well-known infusions for many cannabis lovers around the world. Why? Well, it's quite easy to make. This feature gives you a detailed guide on how to make weed butter.
What is Cannabutter?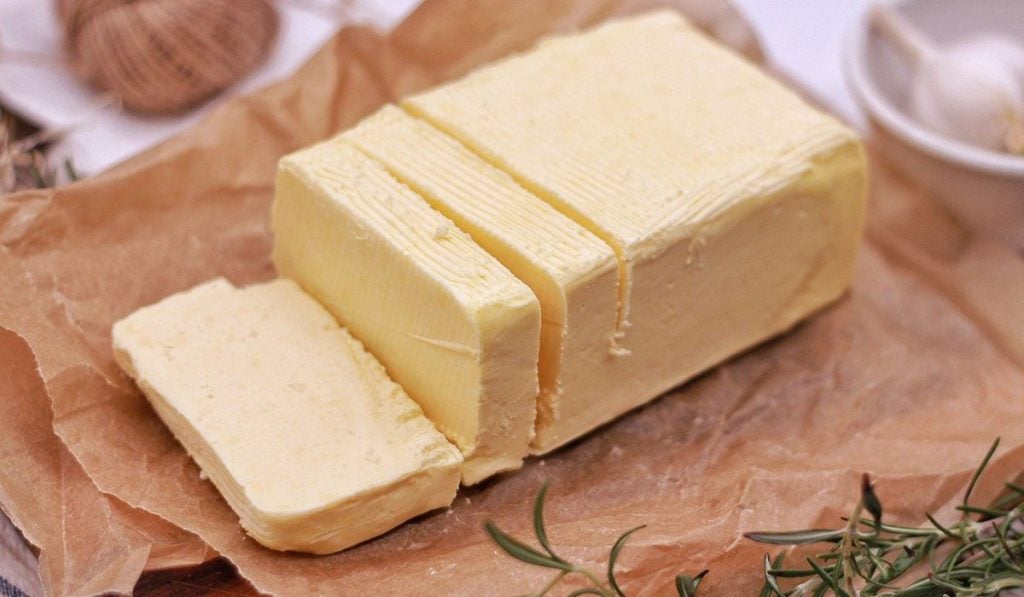 Cannabutter, as the name entails, is a combination of cannabis and butter. Infusing cannabis into butter provides cannabis lovers with various ways to cook with marijuana. Using cannabutter, you can make cannabis edibles like cookies and brownies. Most people replace traditional butter with cannabutter when making baked goods.
While some prefer homemade cannabutter, you can purchase weed butter in any medical or recreational marijuana dispensaries. Before making or buying marijuana butter, you should decide what effects you're hoping to experience after eating food with cannabutter.
Cannabis contains two main compounds, known as cannabinoids. These are the cannabidiol (CBD) and the tetrahydrocannabinol (THC).
THC is a psychoactive compound that stimulates cells in the brain to release dopamine—leading to euphoria. On the other hand, CBD is a nonpsychoactive compound. It doesn't produce the "high" connected with THC.
Even in large doses, CBD is well-tolerated. Your cannabutter may contain only CBD or both CBD and THC. It depends on its intended use. Above all, CBD and THC both have medical benefits. Generally, they're both considered safe as well.
THC and CBD are both not naturally soluble in water. However, they are also soluble in certain carrier oils. Butterfat is a carrier for both THC and CBD. For this reason, they can then be delivered to your bloodstream once ingested.
Marijuana edibles made with cannabis butter offer more prolonged and intense effects compared to other types of cannabis products. Food made with cannabutter is perfect for you if you're looking for extended impacts of marijuana.
How to Make Cannabutter
Making cannabutter is quite a simple process. Before we jump into the cannabutter recipe, it's essential to know about decarboxylating the cannabis. Decarboxylating is the first step in making weed butter, though it is often missed by many. This process will allow you to maximize the benefits of marijuana.
First Step – Decarboxylating the Cannabis
This process is also known as "decarbing." Decarboxylating or decarbing is a heating process that requires you to bake your weed. By cooking or heating it, you activate the cannabinoids (CBD and THC) in marijuana. Decarbing allows for lipids in butter and oil to effortlessly bind to your weed for ultimate cannabis infusion.
Decarboxylating is like the toasting that a lot of chefs do with spices and herbs to activate certain flavors. When you smoke the marijuana plant, this process happens naturally. Be that as it may, decarbing should be your first step to get the best effects when ingesting cannabis.
Here is what you need to activate THC and CBD in marijuana:
½ ounce (14 grams) of cannabis
Grinder or a pair of scissors
Sheet pan or glass baking dish
First, crumble the weed gently using a grinder or a pair of scissors. You can also crush the weed with your hands. Just make sure that the marijuana will have the exact consistency for rolling a joint. The weed should not be too fine because it may slip through the filter cloth, which you should avoid if you want a clean and clear cannabutter.
After crushing the weed, you can now spread the marijuana onto the sheet pan or glass baking dish. Make sure the plant material is evenly spread so the heat can penetrate it better. To activate the CBD and THC, preheat the oven to 240°F (115°C) and ½ ounce (14 grams) of marijuana.
Make sure the oven does not exceed this temperature as too much heat can destroy terpenes. Terpenes are compounds responsible for the smell, flavor, and medicinal effects of cannabis.
Once everything is ready, allow the marijuana to cook for approximately 20 minutes up to 1 hour. The time of cooking depends on the quality and type of cannabis you're using. You may need to cook it for merely 20 minutes if you're using old, drier, or lower quality weed. Cook it for 45 minutes if you're using cured, high-grade weed. Conversely, cook it for 1 hour if you're using recently harvested cannabis.
Check on the weed in the oven every 10 minutes so as not to burn it. You know it's decarboxylated once the color of the herb changes from bright green to deep brownish-green.
Second Step – Cannabutter Stovetop Cooking
Here's an easy-to-make weed butter recipe for making cannabis edibles. Note that you can adjust the ratio of marijuana to butter as you see fit for your preference or tolerance.
For this cannabutter recipe, you will need the following:
½ ounce decarboxylated cannabis
1½ cup of water
1-pound unsalted butter
On very low heat, boil the water and add the butter. Once the butter is melted, put the decarboxylated cannabis into the mixture. Mix it well with a wooden or metal spoon and cover it with lid. Allow it to simmer for 3-4 hours. Be sure to stir the mixture every 20-30 minutes to make sure your butter isn't burning.
If you have a thermometer at home, try to check if the temperature doesn't reach above 180° to avoid overcooking. You know the mixture is done when it's thick and glossy on the top.
Third Step – Proper Setting Aside
After about four hours of cooking, remove the cannabutter from heat. Strain it with filter cloth or metal strainer into a container. Discard the cannabis caught in the filter cloth. Allow the mixture to cool slightly. The cannabinoids will then be ready for infusion into the mixture.
You can use the cannabutter immediately to make marijuana edibles. However, you can place it in an air-tight container and keep it in the refrigerator or freezer. You can store it in the fridge for immediate or short-term use. On the other hand, you can put it in the freezer if you're looking to keep the cannabutter for up to six months.
While it's true that you may find another weed butter recipe that demands shorter cook times, following this slow method is recommended. This is because allowing the cannabis to infuse into the butter for several hours gradually will better activate marijuana's cannabinoids without roasting the plant.
How to Use Weed Butter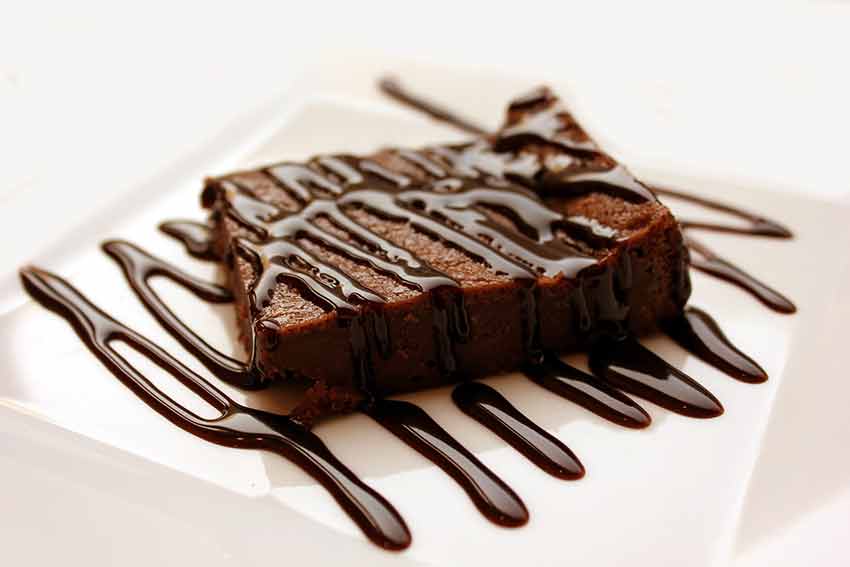 Now that you've learned about our weed butter recipe, you can start making cannabutter and using it in almost any meal. Above all, cannabutter can be incorporated easily into any recipe that calls for traditional butter. This allows you to add the weed butter into foods that align with your dietary needs and personal preferences.
Here are some cannabis-infused edibles you can do using cannabutter:
Cookies
Muffins
Cakes
Banana bread
Chocolates
Macaroni and cheese
Pies
Pizzas
Popcorn
Nachos
Sauces
Dressings
Condiments
You might want to try adding cannabutter to your leftovers for a "magical" breakfast, lunch, or dinner. You can use cannabutter by itself as a topping on your pancakes, baked potatoes, or cooked vegetables. To boot, you can stir a teaspoon to a tablespoon of weed butter into your coffee.
Be that as it may, you can look up ways to use cannabutter in tried-and-tested cannabis edible recipes. You can also start experimenting with recipes on your own.
The real challenge is not about finding a recipe or two. The more important thing you should take into account is the amount you of cannabutter your body can consume.
If you're a beginner, you should test your cannabutter by consuming a single serving. Wait a few hours to monitor how your body will respond. Keep in mind that you never quite know how much THC you're getting in each serving. There can be delayed and amplified effects of cannabis in your body.
By doing this, you will be able to determine how much cannabutter you will use to get your desired results next time. If you think you've overdone it, you can use half cannabutter and half regular butter in most of your recipes.
Marijuana Butter FAQ
Q: Can you add more butter when making cannabutter?
A. If you're looking to reduce the potency of the cannabutter, you can always add more butter while making it. However, you can also do this process by combining weed butter and regular butter in your recipes.
Q: Does food with cannabutter lose potency?
A. Cannabis edibles do not lose potency. As long as the food itself is not stale, it will have the same effects. You can freeze your cannabis edibles for longer periods, and they won't lose potency.
Q: Can you consume cannabutter directly?
A. Some people eat cannabutter directly. However, keep in mind that weed butter is much more concentrated when consumed alone as compared to using it in your recipes. Hence, the psychoactive effects will be more potent.
Q: How can you tell if cannabutter has gone bad?
A. You can tell if your cannabutter is bad based on how it smells. If the marijuana butter has a sickening sweetness to it or smells like fermenting fruit, then it probably has gone bad.
Q: How long will cannabutter have effects on your body?
A. Often, the effects of cannabutter are not perceivable until 30-90 minutes after consumption. Typically, the effects of cannabutter edibles last between four and 12 hours. Of course, this will still depend on the concentration level of THC and how much cannabutter you consumed.
Q: Can I Use Coconut Oil Instead of Butter?
A: Yes, this process is quite similar to making cannabutter, you just need to substitute coconute oil for butter. You can read our article about How to Make Cannabis Coconut Oil as well.