If you enjoy cannabis, there's a good chance that you've heard the term 'kief' before. Kief is a cannabis product that is often much more potent than traditional bud. It's a favorite amongst smokers who enjoy a potent high.
This guide provides cannabis users and cannabis newcomers with everything they need to know about kief. Let's explore the ins-and-outs of this unique substance, as well as all the cannabis products you can make with it.
What is Kief?
Kief is a slang term for the crystalized resin trichomes that you find on cannabis buds. Trichomes are outward growths found on various types of plants. They often look like hairs and protect the plant from external threats.
If you take a close look at fresh cannabis buds, you'll find luminous formations scattered across the surface. When light reflects on kief, it has a glittering effect.
So, why is kief so special? Well, kief has a high concentration of terpenes and cannabinoids, which make it unusually potent. It's popular with smokers who are seeking a stronger high. Kief is often placed in the same category as concentrates, even though it doesn't require the same extensive manufacturing process.
The strength of your kief will vary depending on the purity and the source of the cannabis. In many cases, kief can have a THC concentration of above 50%. Considering that most cannabis buds have a concentration of below 10%, this is a significant difference.
While the exact reason that cannabis trichomes exist is still up for debate, it's thought to serve as protection against plant-eating animals. The mind-altering effects of the kief may prevent animals from consuming it.
For those who are seeking potent kief, it's critical to look for light-colored crystals, as green kief doesn't contain the same amount of THC.
How to Collect Kief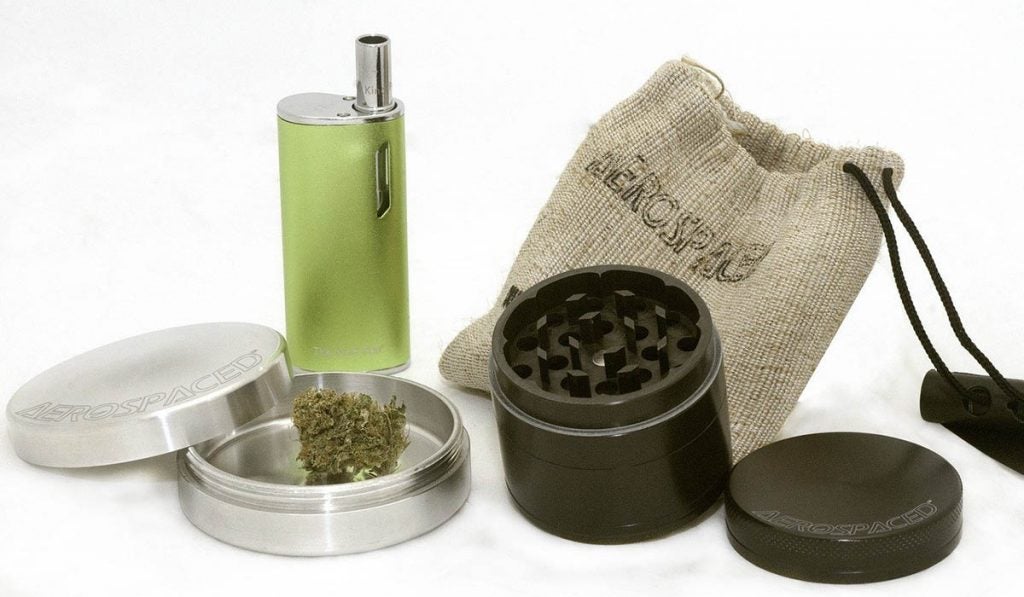 To take advantage of this unique cannabis product, you need to be able to collect it. Fortunately, there is a range of different methods you can utilize to collect kief and smoke it. Let's look at the two most effective options:
Grinder
If you purchase a three-chamber grinder, it will already have a built-in kief collecting component. As you grind your cannabis, the kief crystals will separate and fall through the filter screen into the bottom of your grinder – the finest pieces of kief will collect in the third chamber until you decide to remove them.
If you are someone who already uses a grinder, upgrading to a three-chamber option is the perfect way to stop wasting your kief.
Sifter
If you don't want to use a grinder to collect kief, there's another effective collection method – sifting. You can purchase a large sifting screen and rub the cannabis flower on the screen to remove the crystalized kief. You may want to use multiple layers of the screen if you're hoping to avoid pieces of flower ending up in your kief.
If you do decide to use sifting to collect kief, make sure that you have an adequate collection platform. High-quality kief can be the size of dust particles, so you must be able to catch it as it falls through the sifter.
Alternative
Now that you now know how to make kief, you might realize that it can take a while if you're using a grinder.
If you're hoping to have enough to roll a joint or bake some brownies, you might have to wait weeks if you're not a heavy cannabis user. If you want to skip the collection process, you can always buy kief from a dispensary in Canada.
What to Make with Kief?
Have you found yourself wondering 'what to do with kief?' If you manage to collect enough kief, there are plenty of ways to use it. Below, let's take a look at five:
Joints
If you're an avid joint smoker that's searching for a more potent high, you can roll kief joints. While plenty of cannabis users enjoy smoking kief joints, it's important to remember it's more challenging to roll kief than standard cannabis. The dust-like texture of the kief means it can be much more difficult to form a sturdy joint – make sure to roll over a solid surface to prevent losing kief.
Bongs and Pipes
You can pack kief into the bowl of a bong or a pipe – just make sure that it's packed tightly enough to not suck through the chamber. It's often a good idea to pack the bottom of the bowl with a small amount of cannabis to prevent the kief from sucking into the bong or pipe as you inhale.
Mixing it with flower
You don't have to smoke kief by itself – you can also mix it with cannabis flower or sprinkle it on top. If you don't have a lot of kief or you don't want to use it all at once, it can be a good idea to mix it in with traditional cannabis.
This method is very popular with smokers that are trying to add some extra potency to a joint or pipe. You can even sprinkle kief on top of wax, shatter, and other cannabis concentrates.
Drink it With Tea or Coffee (Any Hot Drink)
If you want to enjoy a cannabis product with your tea or coffee in the morning, you can sprinkle kief into your favorite hot drink – just make sure that it's extremely hot when you first add the kief. The heat from the drink can activate the cannabinoids inside of the kief.
It's critical to remember that this will not work with non-hot drinks. You cannot consume kief in food or beverages without activating the cannabinoids.
Cook it Into Edibles
Kief is an excellent substance if you're hoping to make edibles. One of the best ways to ensure your edibles pack a punch is to produce kief butter, also known as 'cannabutter.' You can then use this cannabutter to make baked goods and other foods.
To make cannabutter, use the following steps:
Source the amount of butter that you need for your desired recipe
Melt the butter at a medium temperature in a crockpot
Add kief and leave it in the crockpot for five hours – stir every 15 minutes
Move the butter to a cup or bowl and allow for cooling
After the butter is cool, either use it for a recipe or store it in a fridge for later use
How to Decarb Kief Properly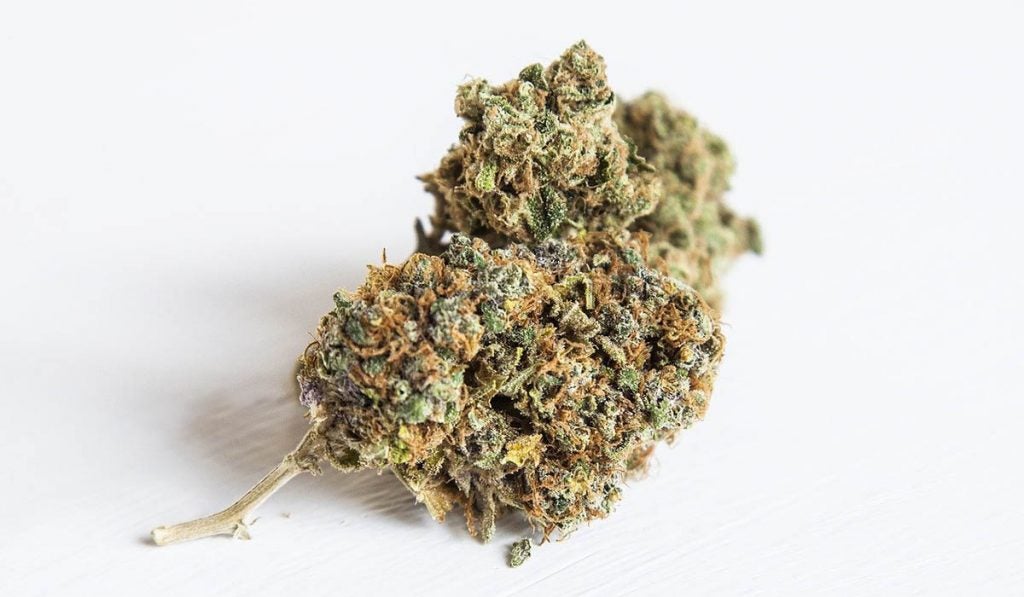 You can't eat kief raw – it needs proper preparation if you're planning on ingesting it as a food. If you're going to use kief in an edible, you need to 'decarb' it. Fortunately, it's extremely easy to decarb kief if you have an oven in your home.
Start by sourcing the amount of kief that you need. Next, spread the kief across a dish or tray – but make sure that you're not clumping the kief together. The kief needs as much air exposure as possible to decarb, so don't layer it across the bottom of the tray or dish.
Next, set your oven to 250F and preheat it for 15 minutes. Once you preheat the oven, put the dish or tray in the oven and let the kief decarb. It should take around 20 minutes to completely decarb.
Once your kief is 'decarbed,' it's ready to be consumed. So, why do you need to decarb kief? Kief in a raw form will not have psychoactive properties, so it's essential to activate the THC and cannabinoid components if you want to enjoy the full benefits.
Kief FAQ
As you may expect, Kootenay Botanicals receives a lot of questions about kief. Check out our top FAQs if you want to learn all about kief:
Q: Is Kief Potent?
A. Kief is exceptionally potent. If you're looking for an intense high, smoking or eating kief products is an excellent way to enjoy cannabis. In most cases, kief will be much stronger than traditional bud – it's similar to a concentrate.
Q: What's the Best Grinder for Kief?
A. The best grinder for kief is a three-chamber grinder. This type of grinder has a specific design to catch kief as it falls off the cannabis flower. Depending on how much you smoke, it can take a while to accumulate a large quantity of kief.
Q: Can You Buy Kief
A. Yes. If you don't want to produce your own kief, you can purchase it from various dispensaries in Canada. Still, not all dispensaries and online cannabis services offer kief to their customers – make sure to check that a dispensary stocks kief before you head to a brick-and-mortar location.
Q: Does Kief Colour Matter?
A. Yes. The color of your kief can tell you a lot about its quality. If your kief is still relatively green, this means that there is too much of the flower present – it needs further sifting.
The lighter your kief, the purer it is. If you want to access the benefits of kief, make sure to avoid products that are too green. Keep this in mind if you're going to buy kief from a dispensary.