Distillates are fast becoming one of the most popular weed products in Canada
This is a newer type of cannabis concentrate that contains pure cannabinoids. Because it's free from any plant matter and is about 99% pure cannabinoids, the effects can be pretty potent.
Cannabis distillates are clean, solvent-free concentrates. They're also usually odourless and tasteless. However, you'll also find some flavoured distillates in Canada containing terpenes that add flavour and aroma to the distillate.
If you want to know more about cannabis distillate in Canada, then this guide is for you.
What To Look For In A Quality Distillate
There are several factors you need to look for in a quality distillate.
The cannabis used should be organically grown and free from any artificial pesticides and solvents. Which Kootenay Botanicals are.
The liquid should be clear and translucent, not murky.
The cannabinoid content should range anywhere between 85% and 99%.
Premium-quality cannabis distillates doesn't come cheap though. The raw materials and the process itself is pretty expensive and makes use of state-of-the-art technology.
So, if you see a brand offering "cheap yet quality distillate," stay away from it. The company might be cutting corners somewhere, is noncompliant, and may be using cheap materials and methods.
As a consumer, you have to choose the product wisely, so we'd suggest going with as high of quality as you can afford.
What Are The Best Flavoured Distillates In Canada?
We've created a rock-solid list of our favourite distillates. These products are potent and made by some of the country's top cannabis brands. Let's get started!
1. Blueberry OG by Straight Goods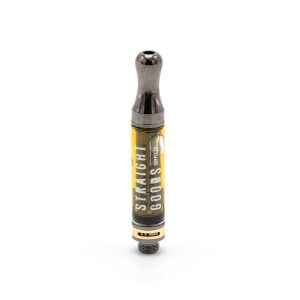 This Straight Goods distillate comes in 1 mg disposable, rechargeable vape pens. It contains 95% cannabis distillate with 5% organic terpenes.
This disposable vape pen is offered in seven different flavours or strains but we like Blueberry OG the best
You also have Lime Sorbet, and Mango Haze, Gorilla Glue, Strawberry Cough, Grape Ape, and Maui Wowie.
These fruity vape pens are not only potent but also deliver a smorgasbord of fruity, tropical flavours.
There's also refill cartridges with an adjustable airflow function containing 95% solventless cannabis distillate and 5% organic terpenes.
2. Citrus by West Coast Smoke Co.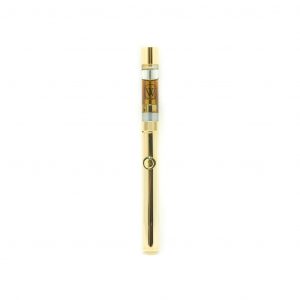 West Coast Smoke Co offers you four refreshingly delicious Gold Digger Refill Cartridges containing 0.8 grams of potent cannabis distillates. Flavours include citrus, strawberry, mint, and mango. 
As mentioned, Citrus is our go-to because of the minty freshness but all the flavours are superb.
3. Trainwreck by Kleer X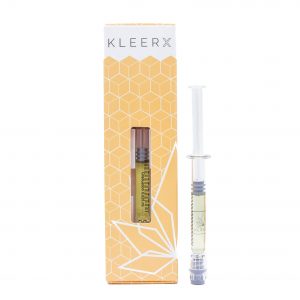 Sleek, easy to use, and discreet, you'll definitely love Kleer X's disposable inhale-activated vape pens.
Each vape pen contains 0.5 ml of THC cannabis distillate, a total of 71.20% THC. The distillates come in three potent strains — Trainwreck, Orange Cookies, and Strawnana.
Trainwreck is a powerful Sativa with a tangy, lemony flavour and aroma, while Orange Cookies is an Indica-dominant strain with a deliciously refreshing orange, tangerine, citrusy flavour and aroma.
Strawnana, also called Strawberry Banana, is also Indica-dominant with fruity notes of strawberry, banana, and bubble gum flavour and aroma.
4. Girl Scout Cookies by Kleer X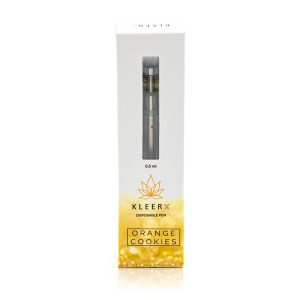 Kleer X makes it back on the list with Girl Scout Cookies.
Girl Scout Cookies, a favorite strain of many consumers, have a sweet yet pungent aroma and flavour with hints of fresh mint, lemon, and sweet cherry.
Strawnana, another flavour, offers you a fruity mix of strawberries, bananas, and candies.
The rechargeable vape pen set comes with its own distillate cartridge, USB charger, and battery. One vape pen contains 71% THC.
5. Jungle Cake by Diamond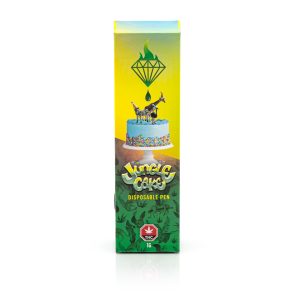 Diamond's disposable vape pens are one of the most popular distillates in the country. Each pen contains 1000 mg of potent, solvent-free THC distillate with some pretty unique flavours.
Here's a list of our favourites, starting with the top:
We love Jungle Cake with its sweet, earthy, nutty, and fruity aroma and flavour with diesel tons (It's a very evenly balanced blend.)
Blue Dream is a sweet, sugary blueberry flavour (Indica-dominant)
Girl Scout Cookies is a nutty, pungent, spicy, and sweet scent and flavour (Indica-dominant)
Milky Way is an earthy, spicy, nutty, and spicy flavours with tones of berry, vanilla, and lavender (Indica-dominant)
King's Kush is a sweet, pungent, earthy, and spicy tone with robust notes of diesel, herbs, spices, and grape fruits (Indica-dominant)
London Poundcake is a sweet, earthy, berry, fruity aroma and flavour with delicious tones of grapes, berries, herbs, spices, and pine (Indica-dominant)
LA Kush is an earthy and piney flavour and aroma with strong hints of menthol and lavender (Indica-dominant)
You'll also find vape pens containing a mix of THC and CBD:
AC/DC, this is a 1:1 THC to CBD blend. It has a sweet, peppery, woody, and lemony aroma and taste (Sativa-dominant)
Charlotte's Web is 1:3 THC to CBD with a woody, lemony, and earthy flavour. It has an aroma with hints of sage and pine (Indica-dominant)
What Is Distillate Really?
As mentioned earlier, cannabis distillate's are one of many different concentrate products. The cannabinoids are extracted using a newer production technique where the cannabinoids are heated and the vapour is collected. The molecules are then separated from each other and then refined.
What's left after the distillation process is a very clean, clear liquid that's devoid of any plant matter. As such, the cannabis concentrate has no flavour and aroma, and it also doesn't contain any traces of solvent.
Instead, it only contains pure cannabinoids with potent effects.
Some distillates contain only THC, CBD, or a combination of cannabinoids. There are also cannabis distillates that contain organic terpenes to boost effects and add flavour and aroma to the product.
What's The Right Dosing And Precautions?
Because cannabis distillates contain pure cannabinoids, we recommend starting with the lowest dose possible.
Let's say for example that you bought a gram of cannabis distillate containing 95% THC and 5% terpenes. Now, there are a thousand milligrams per gram, so the one gram you bought gives you 950 mg of THC.
That's a lot to consume in one sitting!
So, what you can do is to microdose.
Just place a drop or two of the distillate under your tongue and wait for it to completely dissolve. The effects typically kick in within a few minutes.
If you didn't feel any effects after about a couple of hours, then slightly increase the dose.
The best thing about microdosing is that it gives you better control of the dosage. It also helps you avoid unpleasant side effects.
It may be time consuming at first, but you'll soon find the magic dosage that produces just the right effect you're looking for.
Should you accidentally take too much and develop some ugly side effects, then a few drops of CBD oil under the tongue can help take care of it.
CBD oil is known to combat the uglier side effects of THC such as increased paranoia, anxiety, and hallucinations. It can help calm your nerves down as well as relax you.
Extra caution should be taken though when using cannabis distillates, especially if it's your first time using the product. Remember, always start low and go slow to avoid unpleasant side effects.
Also, you should never take cannabis distillates or any cannabis products, for that matter, if you're going to drive or operate heavy machinery. Cannabis impairs our reflexes, judgment, and reasoning skills.
Care should also be taken when using distillates for health problems and symptoms, particularly if you're pregnant, lactating, diagnosed with a chronic medical condition, or taking maintenance medications. Studies show there's an interaction between the cannabinoids and the other drugs, with the cannabinoids either reducing or boosting their effects.
If you're going to use cannabis distillates as a part of your daily health regimen or for your symptoms, we recommend speaking with your primary care physician first.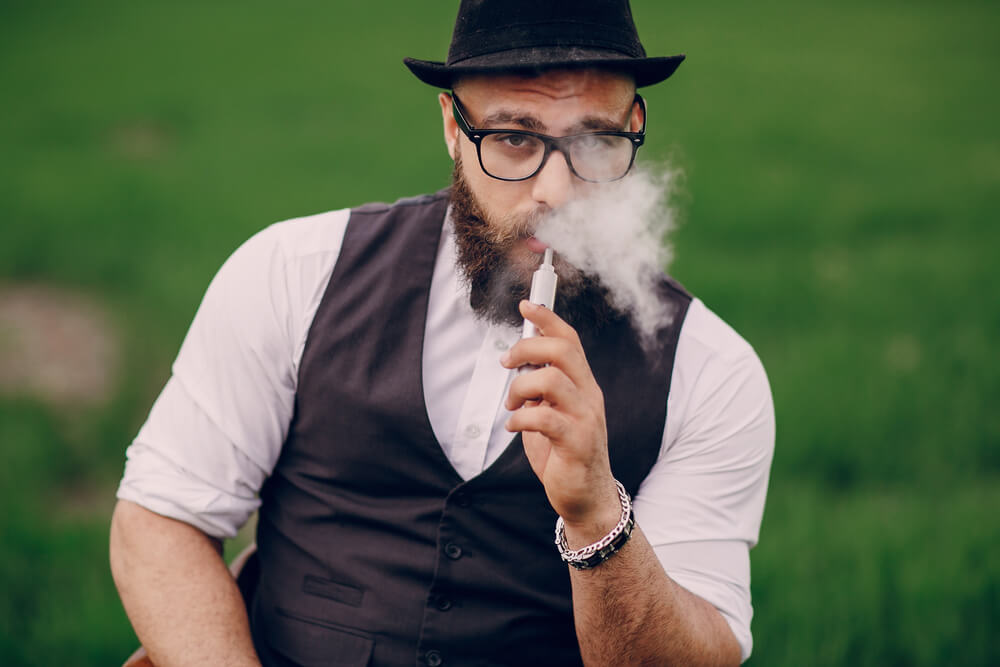 How Do You Use Distillates?
There are several ways to use cannabis distillates. You can vape and dab it, and you can even smoke and ingest distillates.
For vaping and dabbing, always start with the lowest dose possible to avoid unwanted side effects.
For smoking distillates, you can infuse your favorite weed with a little bit of distillate. Just make sure that you line the distillate evenly along the length of the joint for an even burn.
Finally, you can also infuse distillate into foods. For example, you want to make pot brownies, with one baking pan making 30 brownies. If you're going to add a gram of 95% THC cannabis distillate (950 mg of THC) into the brownie mixture, then divide 950 with the number of brownies (30). Each brownie will approximately have 32 mg of THC.
Cannabis distillates are as safe as any full-spectrum cannabis concentrate can be.
However, it's worth noting though that the process can't get rid of all traces of pesticides.
If you're after a 100% safe and contaminant-free cannabis distillate, you have to look at the manufacturer of the cannabis distillate itself.
Did the manufacturer use organically-grown weed, one that didn't make use of any artificial fertilizers and pesticides?
Is the company law-compliant?
Does the product contain other ingredients?
Does it have a certificate of analysis?
What do customers say about the cannabis distillate?
How safe the product is depends on these factors.
As a consumer, you definitely don't want cannabis distillates that contain contaminants or make use of substandard materials and methods. You also don't want to buy distillates that earned many negative reviews.
Distillates vs Tinctures — What's The Difference?
Distillates are oftentimes confused with tinctures. After all, they're both liquid forms of cannabis.
But their similarity ends there though.
Tinctures make use of solvents to extract the cannabinoids, so what's left is basically cannabis-infused alcohol.
Distillates, on the other hand, don't make use of solvents. Instead, the cannabinoids are separated from the plant and refined into their cleanest form using the distillation process. What's left at the end of the process is pure cannabinoids.
Tinctures have a relatively weaker potency, whereas distillates, because they contain pure cannabinoids, can be pretty potent.
Tinctures, because they contain terpenes, oftentimes have a grassy taste and aroma, while distillates are devoid of any flavour or aroma. Of note, manufacturers sometimes add flavourings to the tinctures and terpenes to the distillates to improve their taste and flavour and/or boost effects.
Distillates often lack the entourage effect, especially if the product contains only THC or CBD. Full-spectrum cannabis tinctures, because they contain different cannabinoids and terpenes, produce the entourage effect.
Which is better between the two?
Again, it depends on your preferences, but distillates are more potent and more versatile than tinctures.
Final Thoughts — Where To Find The Best Flavoured Distillate In Canada
Itching to try some of the potent, delicious treats on our list?
Then visit our shop now and browse through our premium collection of cannabis distillates. We only offer the best flavoured distillates in Canada made by trusted brands.
All the cannabis distillates in our collection are finely vetted and curated, so you're assured not only of their quality and safety but their potency as well.
If you haven't purchased with us yet, then do so now. We offer a free $10 signup bonus as well when you make your first purchase.
So, what are you waiting for?
Get your favorite flavoured distillate now!