Fruity strains are some of the tastiest strains on the market, which is why they are also some of the most popular in Canada. Whether you prefer passionfruit, pineapple, guava or granadilla – there's a fruity strain to delight your taste buds. Let's take a look at some of the fruitiest strains on the market and how to get your hands on the highest quality high.
What Makes a Cannabis Strain Fruity?
But wait! Before we dive into the different fruity cannabis strains to buy, let's discover what actually gives a plant like cannabis such fruity flavours. Let's be honest, it's a bit bizarre how a simple puff of a simple plant can place such undeniable fruity hints on your tastebuds. And what's more, while some strains smell like fruit, they may taste like diesel. And while others might have a strong sweet smell, they taste like tart blackcurrants.
So, what makes a cannabis strain fruity? Well, the answer can be summed up in one simple word: terpenes. Terpenes are the naturally occurring compounds responsible for both flavour and scent. When you walk past a blooming Jasmine bush in the Spring, you can give terpenes thanks for delivering that sweet scent to your nose. There are many different terpenes, and the most common terpenes found in fruity strains are myrcene and limonene.
Now that we know the 'whys' behind a deliciously fruity strain, let's go through our list of the fruitiest cannabis strains available today.
The Fruitiest Cannabis Strains Available Today
This Indica dominant hybrid is the tasty result of the scandalously named Pink Panties and the all-time great Girl Scout Cookies. Although more of an Indica hybrid, this strain has been known to give a cerebral burst of energy with the relaxing physical body effects. One of Sunset Sherbet's trademark characteristics is the initial skunky punch, intertwined with sweet summery berries and hints of candy. Sunset Sherbet is like fruity candy, ready to elevate mindsets and relax the body.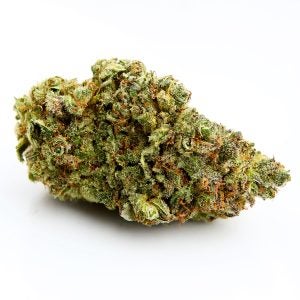 Any strain with blue in its name is sure to be a tasty delight. As a result of excellent three-way genetic crossing, including Kaia Kush, Grape Ape, and Blue Dream,  the Blue Cake is a balanced hybrid that lights up even the laziest of tastebuds. With hints of blueberry inherited from the legendary Blue Dream and delicious Grape Ape Genetics, this strain's complex yet incredibly delightful flavour profile. And did we even mention the OG Kush ancestor? You can expect a fruity and indulgent flavour from the Blue Cake cannabis strain from the first whiff.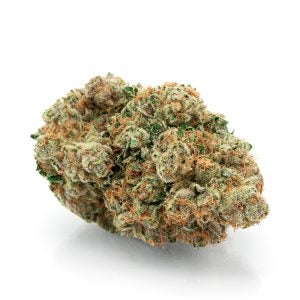 Third on our list is another Indica-dominant strain that is a genetic masterpiece with Sativa effects to uplift and encourage euphoria, while the Indica genetics promote physical relaxation. If you are looking for a rich strain with fruity delights and earthy goodness, then Wedding Cake is the strain for you. You may have already heard of this strain as Pink Cookies, but thanks to a recent surge in popularity, the name 'Wedding Cake' is more recognized than before. Wedding Cake is a real treat, giving off whispy aromas of vanilla frosting. This strain has an interesting genetic story and is a rare phenotype resulting from crossing a mother Triangle Kush with Animal Mints. Wedding Cake is sought after for its delicious aroma, taste, and typically high THC content thanks to its excellent genetics.
You can also get this as a distillate vape in the Wedding Cake vape by Diamond Concentrates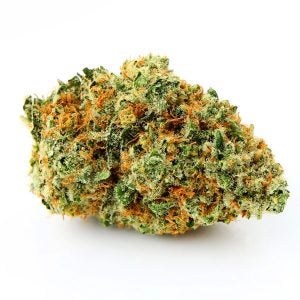 Banana Haze is revered as one of the rare 100% Sativa strains. Despite this strains secure Sativa genetics, the origins and parent strains are hazy. What we do know is that the Banana Haze strain is part of the Haze family, and rumour has it the parent strains are none other than the Super Silver Haze and Banana.
The effects are typical of Haze strains, with an initial mental stimulation that instigates contentedness and peace. The happiness relaxes both the mind and body while inspiring energy and releasing mental tension.
As you can expect with a banana strain, just one whiff, and you feel like you are about to indulge in a tasty dessert. A strain with a smell like no other, the Banana Haze offers a unique blend of tropical banana, citrus, and a creamy meringue aroma. If you were to anticipate the taste of tropical fruit and meringues with a scent like this, you would be correct. The sweet taste preludes a cerebral stimulation, uplifting, and elevating the mind. A slight pressure is often felt behind the temples and the eyes, and many users love this strain for the long-lasting and highly focused effects that can be expected thanks to its average 21% THC content.
Mature Banana Haze plants grow almost neon green flowers packed with potent and pungent terpenes. This delicious strain is more than just a pretty blend of terpenes; it is also loved by many medicinal marijuana users that are looking for relief from gastrointestinal issues, inflammation, and appetite loss. You might also like Divine Banana by Skookum.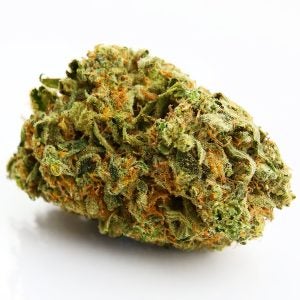 This Sativa dominant hybrid is a cross of two classics, Hawaiian and Dutch Treat. Most famous for its delicious flavour, the Dutch Hawaiian has uplifting Sativa effects coupled with a relaxing physical sensation. Because of the 70% Sativa and 30% Indica content, the strain does not cause anxiety or paranoia, as is typically expected from a Sativa strain.
The Dutch Hawaiian stays true to its parents' genetics with its fruity flavours and pungent pine notes on the exhale. But before your tastebuds are delighted by hints of summer, the bud gives off a sweet citrus aroma that mingles with a surprisingly earthy and pine floral scent. Dutch Hawaiian is a strain often used to help ease mental tension, headaches, and even an anxious mind. For those looking for a creative and inspiring strain, the Dutch Hawaiian's genetics delivers a slow onset of up to 20% THC to give your creative energy a boost. The strain is a potent and energetic Sativa that has been used to ease aches and pains but bear in mind that it can also exacerbate anxiety.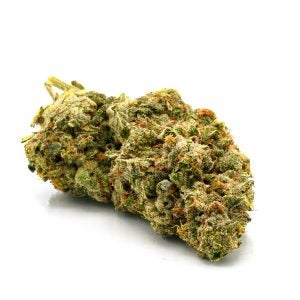 Although this strain is lesser known than others, the Do-Si-Pie is an Indica dominant strain that offers an intense high, loved by most who've tried it. Do-Si-Pie is a delicious cross of Velvet Pie and Do-Si-Dos. The unique flavour profile offers sweet and fruity aromas mixed with hints of diesel. Do-Si-Pi is a strain that stimulates psychoactivity together with a gentle and relaxing physical body stone. Some users report Do-Si-Pi is an excellent strain for headaches, PTSD, fatigue, and aches.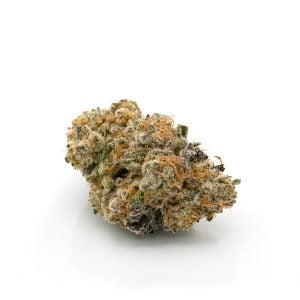 Skookum Cannabis brings us the Punch Breath cannabis strain, with a creative mix of Purple Punch and Mendo Breath genetics. Punch Breath is more of a rarer strain with an Indica dominance and high THC levels. From seed, Punch Breath grows into a mature plant with characteristics typical of most Indicas. The buds grow into dense nugs coated in crystalline trichomes. As you can expect from a strain with Purple Punch genes, the Punch Breath has a delicious blend of fruity flavours that takes you straight to a balmy summer evening with fruit punch in hand and a gentle sway in your hips. Punch Breath regularly tests with a high THC content (generally around 20%) and around 0.5% CBN. The effects come in hard and fast, often leaving most users feeling energetic yet calm. The Punch Breath strain can be taken in higher doses to inspire a more sedated, restful state.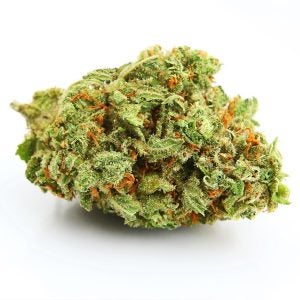 Citrus Skunk is an interesting blend of Skunk genetics and California Orange. This Sativa hybrid is created from California Orange and Skunk #1. As this strain grows into a mature plant, the buds form beautiful coral formations covered with sticky resin. Flowers from the Citrus Skunk strain have a strong smell thanks to this strains rich and diverse terpene profile. The buds have a thick coat of sweet-smelling resin, reminiscent of a pine forest, and fresh citrus scents. The effects are typically happy and stimulating with a euphoria that slowly gives way to a full-body relaxation. Citrus Skunk is an ideal strain for daytime use and is one of the best strains for cerebral stimulation.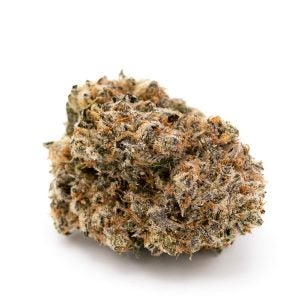 Any strain that has either Afghani or Blackberry genetics is sure to be a winner. With the Blackberry Kush strain, you get the best of both legendary genetic profiles. Blackberry Kush buds grow into large, dark, and dense buds covered with orange hairs. With scents of fresh mint and berries and a surprising hint of jet fuel as well, the Blackberry Kush has a unique flavour profile that can only be expected from a blend of parents Afghani and Blackberry. The strong body effects are intense and it is one of the best strains to use in the evening before bed, especially for those who might struggle with chronic pain.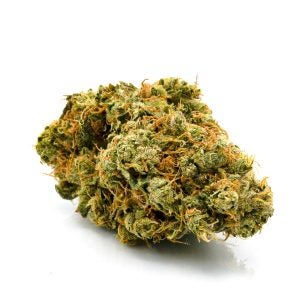 The original Golden Goat cannabis strain may be a great genetic mashup, but it wasn't planned. rumour has it the strain was the result of accidental pollination between a male Romulan and a female Island Sweet Skunk. The first introduction to this strain may be strange as it has a golden glow, unlike many other strains, and a complex terpene profile that leaves you with a unique combination of tropical fruit with sour, spicy, and sweet notes. The initial effects come on as a full-body stimulation, leaving a euphoric rush and most users smiling. The Oregon Golden Goat strain is a delightful strain, with an average THC level of around 22%, balanced by an 11% average CBD content.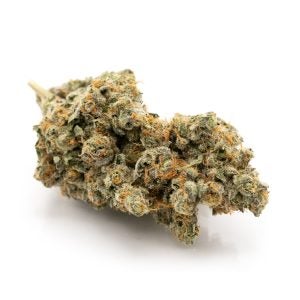 There are few people who have not heard of this legendary strain. Pineapple Express is more than just the name of a famously funny movie. Besides contributing to Hollywood's stoner stereotype, the Pineapple Express strain is one of the most delicious strains to grace the cannabis marketplace. The strain is a potent combination of two marijuana strain heavyweights, Trainwreck and Hawaiian. The strain has a fruity scent that tantalizes your taste buds and offers a delicious aroma of mangoes, apples, pineapple, and even a pine scent that transports you to a summertime hike in the forest. With parents like Trainwreck and Hawaiian, the Pineapple Express is an intense Sativa that is most loved for its long-lasting buzz, perfect for long afternoons with creative juices flowing.
The THC content often soars above 20%, with regular testing showing as much as 24%. The high THC levels are felt almost immediately, with a creative and talkative buzz that boosts energy levels and wakes up the mind. While Pineapple Express may be known for stimulating productivity, the strain is also useful to many seeking medicinal benefits. Many medicinal marijuana users enjoy this strain when dealing with depression, fatigue, inflammation, and other conditions.
Which Fruity Cannabis Strain Should You Try?
Fruity cannabis strains are in high demand and why shouldn't they be? They offer the palette a wonderful range of bizarre yet delicious experiences- especially when the banana fruit strain is tasted for the first time.
Whether you prefer a creamy Banana Haze or a fruity Punch Breath, there is a perfect fruity strain to tickle even the fussiest of taste buds.
We've listed a whole bunch of hand-picked fruity strains above and we'd suggest going for the THC levels or Indica/Sativa dominance that suits your habits or occasion.
For more flowers, be sure to check out our full collection of Cannabis strains here.